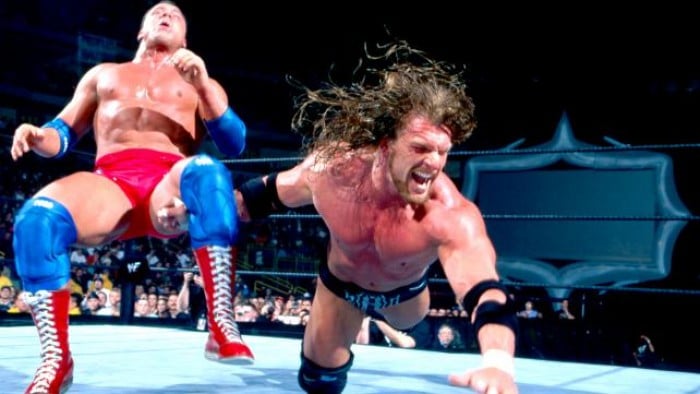 During the WWE's presence at the Arnold Sports Festival in Columbus, Ohio, Triple H and Kurt Angle reportedly met. There has been no word on what they discussed but it has sparked fan interest.
According to the Wrestling Observer Newsletter, the pair met at the event as Angle was being inducted into the International Sports Hall of Fame and Triple H was there with his NXT Brand.
Angle has recently left TNA Wrestling and hasn't been seen in the WWE since 2006. A return at some point may delight fans who have missed Angle since he left the company.
Angle parted ways with WWE due to problems with his health and the time he was spending working injured.
We hope it's true, damn true
There had been rumors prior to Monday Night RAW in Pittsburgh that Angle would make his return but as the event came to its end that rumor was put to bed.
The rumors began on social media that Angle had been spotted with WWE Superstars prior to the show and that he was going to appear on a RAW episode that included a number of surprises, including the return of Roman Reigns and an appearance from Mick Foley.
While Angle may not be in his prime, his entertainment factor mixed with his ability in the ring could allow him to have one final run in the WWE, something some fans desperately want.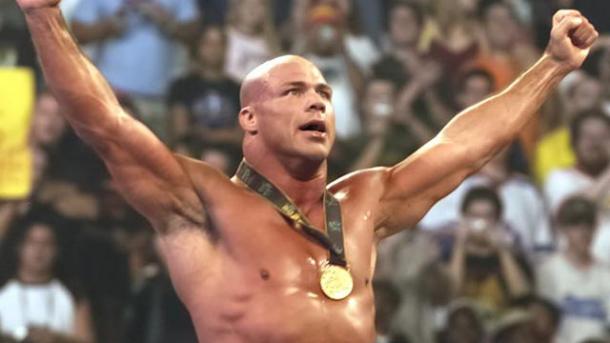 Future Hall of Famer
Angle should be in the WWE Hall of Fame in the near future and it is possible that is what he and Triple H were discussing. The Game has been credited with negotiating with legends such as Bruno Sammartino and getting them into the Hall of Fame.
One final run, even if it was a Royal Rumble appearance, would get huge backing from fans. Taking his rightful spot in the WWE Hall of Fame would be welcomed by all.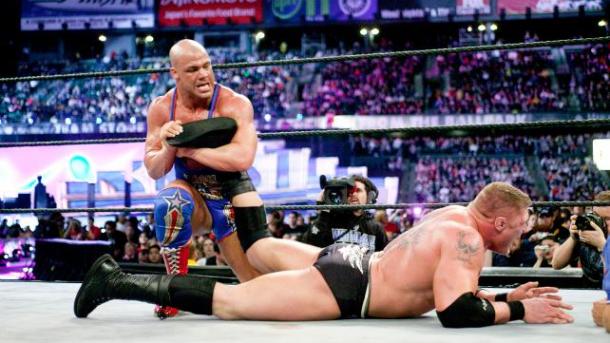 What do you think. Will Angle have a final run in the WWE? When will he go into the Hall of Fame? Comment below or Tweet us - @Vavel_Wrestling