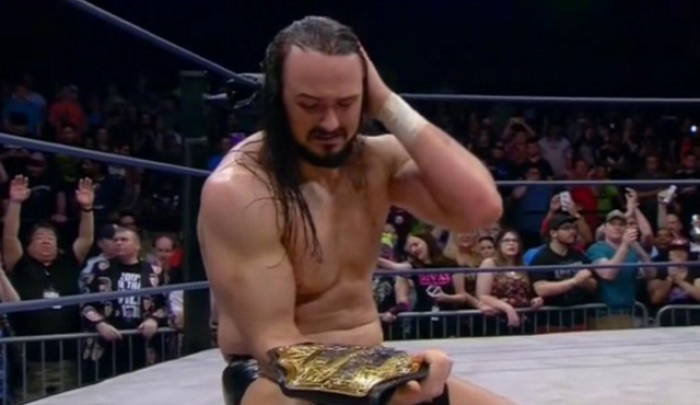 Drew Galloway is a champion once again as he became the TNA World Heavyweight Champion after he cashing in his Feast or Fired briefcase after what was a hectic main event between Ethan Carter, Matt Hardy and Jeff Hardy. The Match was originally scheduled to be a one on one match but Jeff Hardy was added to the match at the last minute.
Main Event Madness!
This match was crazy from the get go with all the tension between The Hardy Brothers and between Matt Hardy and EC3 which was shown in the early moments of the bout which was a physical one. The match also had a lot of outside influence with the likes of Eric Young, Bram, Tyrus, Rockstar Spud and Mike Bennett all running in. This left Matt Hardy as the only man standing and the champion decided that it was time to take a walk but of course Galloway had other ideas as he cashed in on his golden opportunity and took full advantage of it to become TNA World Heavyweight Champion.
Championship Pursuits
Galloway has held championships in other major companies such as Evolve but this is Drew Galloway's first major championship in a televised promotion and this is long way from when we saw him debut in 2009 in WWE as "The Chosen One". His WWE career started well when he was immediately placed in the Intercontinental Championship picture and he looked as if he was going to be one of the brightest prospects in WWE.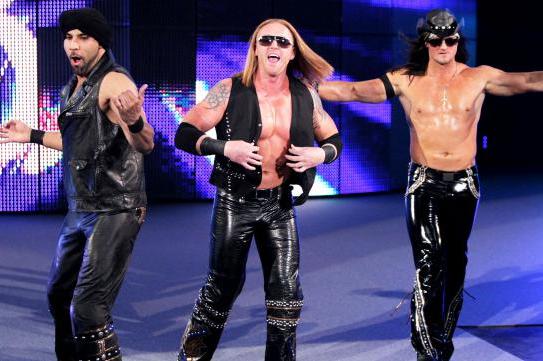 However as his career progressed, he found himself heading in the wrong direction as he was paired with Jinder Mahal and Heath Slater in a jobbing team known as 3MB.
The target is on Galloway's back now
Now that TNA has a new champion this opens up all sorts of avenues for potential challengers for Drew Galloway. A list which includes Bobby Lashley, Galloway's most recent adversary "The Miracle" Mike Bennett, former champion Matt Hardy and EC3 all of whom will be aiming for the huge target on Galloway's back now he is TNA World Heavyweight Champion.