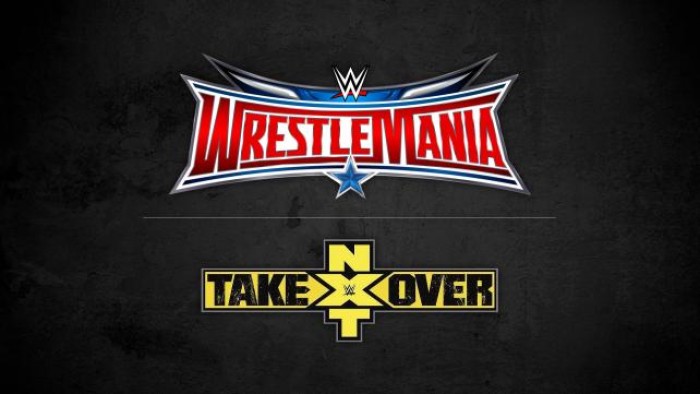 You would hardly know that NXT has what is easily its biggest event this Friday with, Takeover: Dallas which is two days before the WWE's flagship event WrestleMania. There are currently rumors circulating that there is internal struggles within WWE over the promotion of the NXT Takeover: Dallas. At this moment in time it is being argued by most that the card offered for NXT Takeover: Dallas is much better than the one being offered at WrestleMania so let's examine both the cards.
NXT Takeover: Dallas
Finn Balor vs. Samoa Joe (NXT Championship)
Shinsuke Nakamura vs. Sami Zayn
Bayley vs. Asuka (NXT Women's Championship)
The Revival vs. American Alpha (NXT Tag Team Championship)
Austin Aries vs. Baron Corbin
Apollo Crews vs. Elias Samson
This card is simply amazing with three Championship Matches (NXT Women's Championship, NXT Tag Team Championships & NXT Championship) which look like they can go either way. We are also being treated to not one but two huge debuts of potential game changing signings to NXT as 'The Greatest Man That Ever Lived' Austin Aries finally makes his berth in a WWE ring when he squares off with 'The Lone Wolf' Baron Corbin.
Then in what is being billed as one of NXT's biggest matches ever NXT stalwart Sami Zayn is in for the fight of his life as he takes on the newest recruit to NXT 'The King of Strong Style,' Shinsuke Nakamura.
NXT's hottest tag team American Alpha will get the opportunity to become the NXT Tag Team Champions when they take on The Revival who have been quite the dominant champions, but the challengers seem to be on a bit of a roll in the run up to NXT Takeover: Dallas making the match intriguing. Bayley will be defending her NXT Women's Championship in what will be her toughest test to date when she takes on 'The Empress of Tomorrow,' Asuka who has been on one hell of a winning streak as of late and she is being tipped by many to be victorious at NXT Takeover: Dallas. The main event sees Finn Bálor defend his championship against the dominant Samoa Joe in what will be (as JR use to say) a slobberknocker. In what is a mouth watering event.
WrestleMania 32
Triple H vs. Roman Reigns
Undertaker vs. Shane McMahon
Brock Lesnar vs. Dean Ambrose
Chris Jericho - AJ Styles
Kevin Owens vs. Sami Zayn vs. Dolph Ziggler vs. Zack Ryder vs. Sin Cara vs. the Miz vs. Stardust
Charlotte vs. Becky Lynch vs. Sasha Banks
New Day vs. League of Nations
Kalisto vs. Ryback
The Usos - The Dudley Boyz
Andre the Giant Memorial Battle Royal
On paper the latter half of the WrestleMania 32 card looks rather weak but it is worth pointing out that WWE isn't anywhere close to full strength, considering its laundry list of injuries to top stars like John Cena, Seth Rollins, Cesaro, Randy Orton, Nikki Bella, and more which is something that fans do not seem to be taking on board when it comes to some of the match choices.
It has also annoyed fans that someone like Zack Ryder gets into the Intercontinental Championship match over someone like Tyler Breeze who has fought for the belt before. There is also some amazing matches here with Shane McMahon v The Undertaker standing out as there is a hell of a lot on the line as 'The Prodigal Son' looks to take control of Monday Night Raw.
With that being said between NXT Takeover: Dallas & WrestleMania there will be something for every wrestling fan to enjoy. This isn't to say you should skip one event over the other as both will be totally unique. By all means, watch it and enjoy whatever insanity WWE brings you over this glorious weekend and just soak it all in, WWE over the entire weekend will look to deliver a huge entertainment spectacular just like it does every year, but just don't be surprised if the "smaller" event steals the hearts of the WWE Universe.