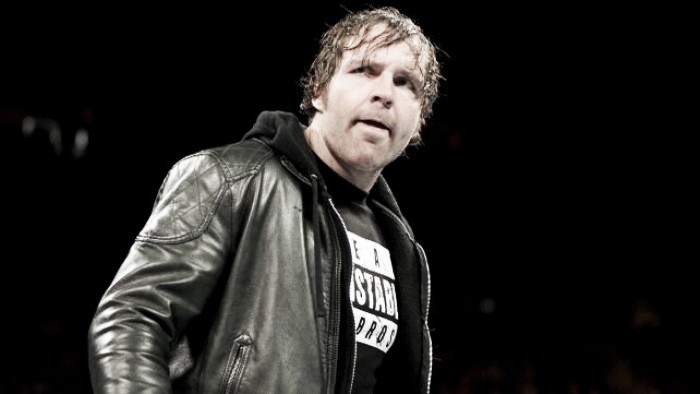 Dean Ambrose did not look like much of a winner this year at WrestleMania in Dallas. He put up an okay fight against Brock Lesnar, but was then summarily defeated. There was very little in the match that could give the fans hope that the people behind the scenes see Ambrose as anything other than a middle-of-the-road talent.
What Did Happen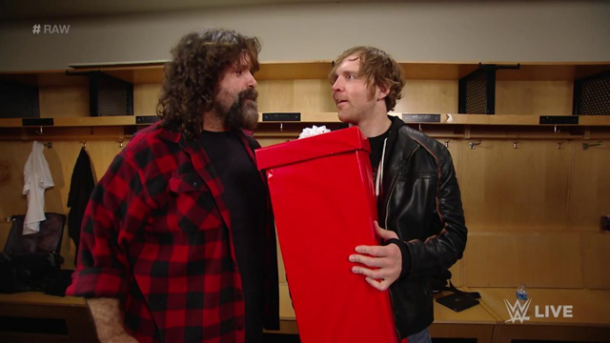 Ambrose took on Lesnar in a street fight at WrestleMania after weeks of a solid buildup to their feud. He had gone toe to toe physically with Lesnar and had stood up pretty well on the microphone with Paul Heyman. He had even gotten help, in the form of their famous weapons, from some of the past's hardcore icons like Mick Foley and Terry Funk. This match looked to be something that was really going to elevate Ambrose to the level that the audience sees him. This match had the ability to push him into that superstar stratosphere.
The match was decent, featured some weapons, but at the end of the day, Lesnar was shown to be the better competitor and simply dealt with Ambrose and cleanly won. The match that held so much potential for Dean turned out like most of the other matches he has participated in. It was fine but it didn't make him a star. Bray Wyatt didn't make him a star, Seth Rollins didn't make him a star, and Brock didn't either. He came out the loser in all of those feuds because he was not elevated to the next level when they ended.
What Could Have Happened
Dave Meltzer of F4WOnline.com reported that Ambrose was originally scheduled to work with Chris Jericho for WrestleMania instead of Lesnar. He would have had the same place as AJ Styles before he was hired by the company and Styles replaced Ambrose in that spot. If the ending of the Jericho/Styles feud at WrestleMania is any indication, working with Jericho would not have benefited Ambrose much either. That match hurt AJ a bit because it didn't make this new signee look strong at his first WrestleMania, but it would arguably have hurt Dean more. Styles has more prestige as a wrestler than Ambrose so he can more easily work through bumpy storytelling. Styles is a star and Ambrose is working his way up, Ambrose needs a bit more protection then AJ.
What Will Happen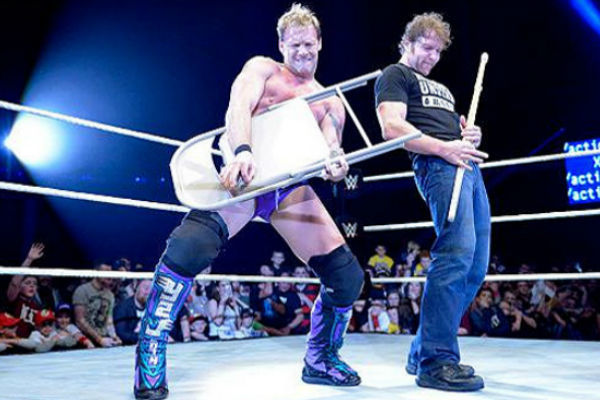 It seems like the Jericho and Ambrose feud will in fact happen because it was teased this week on SmackDown. If this is the case, this could be really good for Ambrose provided that it ended in a way that makes him look strong over a veteran like Jericho. To put it bluntly, Ambrose needs to win and win big to regain the fans reaction. Young guys can only lose so many times before the fans stop seeing them as the superstar that they hope for, but the loser that their record makes them out to be.