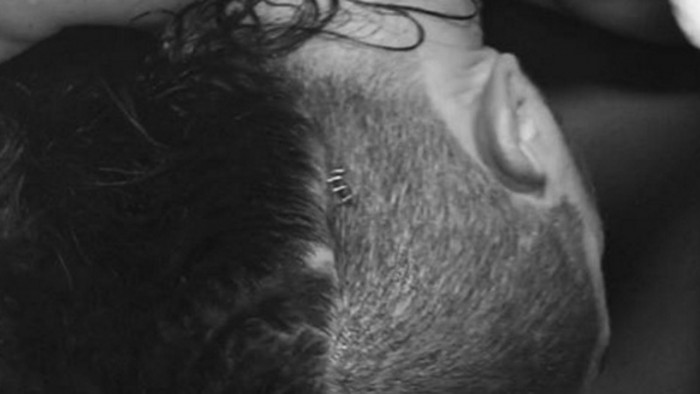 During an NXT live event in Columbia, South Carolina, NXT's newest superstar Shinsuke Nakamura suffered a injury that required a number of staples to the head.
The King of Strong Style was facing off against NXT prospect Manny Andrade before he suffered the injury. Reports from the show noted that as Andrade hit Nakamura with a moonsault, his leg caught Nakamura on the head and cut him open.
The match had to be stopped for a number of minutes while doctors checked on the Japanese superstars condition. Once the match resumed, Nakamura picked up the win not long after and walked back up the ramp on his own volition.
WWE's social media accounts posted a number of photos and videos of Nakamura receiving staples to the cut. Nakamura himself responded on Twitter, tweeting "I'm okay."
WWE cutting down on Moonsaults
The use of the moonsault in the WWE has been limited in the past few years, with only a number of superstars having permission to use it on a regular basis.
It is a high risk maneuver that can go wrong, even if performed by somebody with years of experience. In the past, it has caused a number of injuries in the WWE with people landing on their necks, suffering concussions and even injuries to their legs.
While fans want to see the death defying stunts and moves like moonsaults, the WWE has correctly limited its use to cut down on the injuries to it's superstars.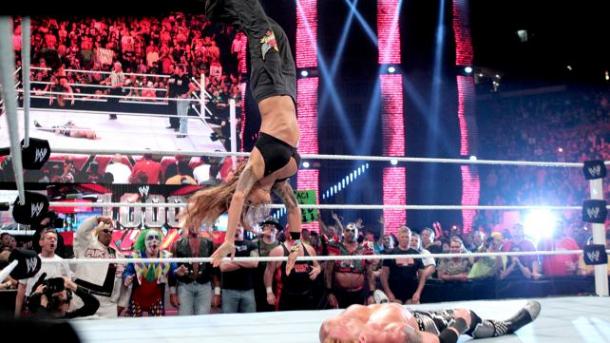 Nakamura will be a star for WWE
Injury won't keep Nakamura down for long, he's should be a top star for the WWE. His involvement in NXT is likely to last a few months as he adapts to the WWE style of production on television, in the ring and outside of it.
His win over Sami Zayn at NXT Takeover: Dallas was incredible viewing for fans in the arena and watching live on the WWE Network.
With WWE venturing into Japan with the WWE Network and a number of rumors that they will be holding another few Network specials from the country, propelling Nakamura to the top makes logical sense.
WWE have never really hit on a Japanese star but bringing a number of people in from New Japan Pro Wrestling could see a shift towards WWE building them up.