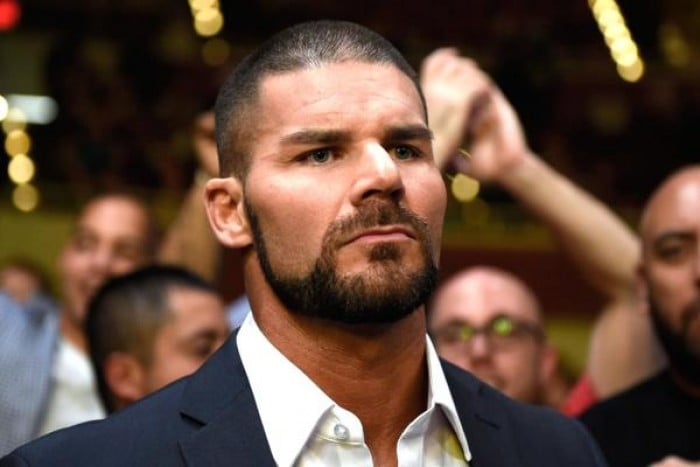 Bobby Roode sent the internet and WWE fans worldwide wild when he appeared at NXT Takeover: Dallas. Roode was shown on screen in the front, watching the show and many have inquired as to whether or not he has signed with WWE.
Speaking to The Enquirer, Roode said he is not "officially signed yet" but noted that he is "close" but he wants to wait "until it is official."
Roode has had a past with WWE. He appeared in a number of dark matches as Bobby Rude and appeared on numerous episodes of Velocity and Sunday Night Heat. He even faced future TNA partner and rival Eric Young in 2003 before an episode of Monday Night RAW.
The IT Factor's former tag team partner, James Storm appeared on NXT a few months ago as he was between TNA contracts. It had been rumored that WWE were looking into signing TNA stars Roode and Eric Young after they left the company a few weeks ago, but it appears that WWE have only made movement with Roode, so far.
Roode is a talented wrestler and would add to the WWE or NXT roster but it's likely he only has a handful of years left wrestling. The WWE could even consider him as a trainer at the WWE Performance Centre once his time is up.
Another TNA star in WWE
AJ Styles made his name in TNA and is now in the WWE World Heavyweight Championship picture. While WWE has been reluctant in past years to promote anyone with an outside past to the top of the card, Roode may be jumping ship at the right time.
The shift to known stars outside of the WWE getting a top shot gained traction with CM Punk. In years past, stars from WCW and ECW would get shots in WWE but were never the top guy and ended up losing to WWE stars like The Rock and Stone Cold Steve Austin.
Independent stars like Kevin Owens, Sami Zayn, Finn Balor and Hideo Itami, just to name a few, are the WWE's future and there has been a shift to having commentary name their previous accomplishments during matches.
Upon Shinsuke Nakamura's debut at NXT Takover: Dallas, video packages of his past were run and the NXT commentary team of Tom Phillips and Corey Graves noted many of his previous accomplishments, even title wins that compared him to Brock Lesnar, during his match with Sami Zayn.