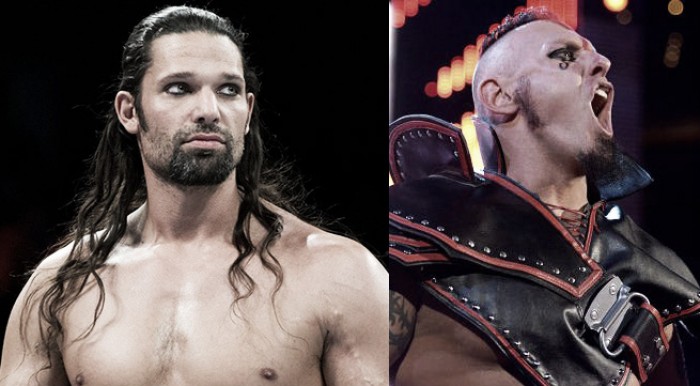 WWE announced early Saturday afternoon that they had suspended both Adam Rose (Raymond Leppan) and Konnor (Ryan Parmeter) as both men have violated its Wellness Policy for a second time. While it has not been announced what illegal substances both men have taken, WWE is always strict when its employees are in violation of the wellness policy.
What is the Wellness Program?
The Talent Wellness Program is a comprehensive drug, alcohol, and cardiac screening program initiated in February 2006, shortly after the sudden death of one of their highest profile talents, 38-year-old Eddie Guerrero in 2005. The policy covers recreational drug use, abuse of prescription medication and of course the use of steroids. It has also brought in annual testing for pre-existing or developing cardiac issues as in the case of Eddie Guerrero.
WWE issued a statement on the matter which reads as follows "In accordance with its Talent Wellness Program, WWE has suspended Raymond Leppan (Adam Rose) and Ryan Parmeter (Konnor) each for 60 days effective immediately for a second violation of the company's policy."
Back in May 2014 Adam Rose was suspended for 30 days when his first violation occurred. Konnor's first offense also has landed him in hot water this time around. If either man re-offends, their contract will be terminated immediately.
The Evolution of Adam Rose
Rose has been a hard grafter for WWE since joining in 2010 when he fought under the Leo Kruger gimmick. He has gone on to develop the Adam Rose character which began as a fun loving party man but has gone to a new place with the gimmick which sees him as one of the cogs in the Social Outcasts machine.
Konnor's ascension to the Main Roster
Konnor has been a part of the WWE family since 2005 beginning life in WWE as Ryan O'Reilly. He then appeared in season 3 of NXT under the name Connor O'Brien, where he was the second contestant eliminated. He has gone on to to become one half of The Ascension who dominated the tag team scene in NXT as they are the longest reigning WWE Tag Team champs in NXT history and are now part of the main roster.