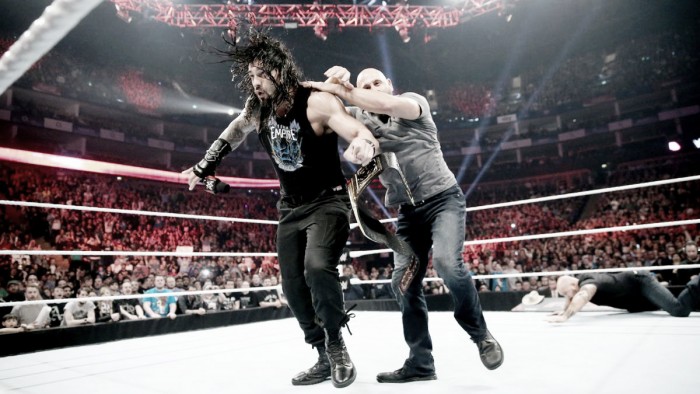 WWE Payback has been set up as a very interesting pay per view. There are a number of matches that could steal the show, storylines set up with multiple possibilities and a long awaited match between Kevin Owens and Sami Zayn.
Excited? Good, it's time for Payback.
Destined to do this forever
If you've seen NXT you know a match between Sami Zayn and Kevin Owen is brutally physical. Owens captured the NXT Championship from Zayn by beating the Underdog from the Underground to such a point that the referee had to call the match off.
Maybe WWE are rushing into a match between the pair too quickly is up for debate but it's undeniable that this is possibly going to be match of the night.
Will the pairs hatred lead them to a disqualification? Will Owens look to put Zayn back on the injured list? Will Zayn look to pull a fast one on his long time rival? We'll find out Sunday.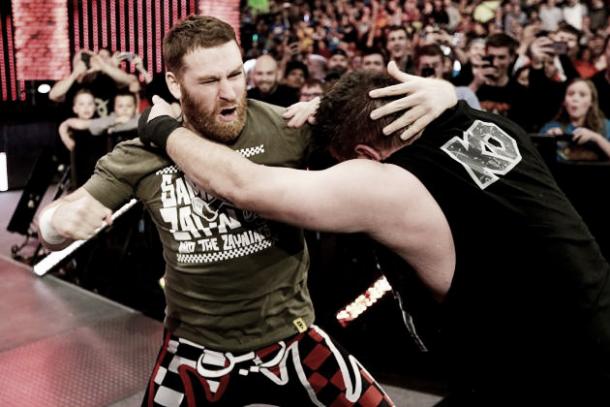 Time to step up if you want to face the New Day
Enzo and Cass are getting a shot at The Vaudevillians to see who is going to get a title shot against the New Day. This match is perfect for both teams.
A loss for Enzo and Cass and the fans will want to see them win even more.
A win for The Vaudevillians and they'll become even bigger heels for beating one of WWE's most popular tag teams and a shot at the champions.
Enzo and Cass will win the verbal sparring but will they win the physical battle? We will have to wait and see. Those darn Dudley Boys may just have a say in how this match ends.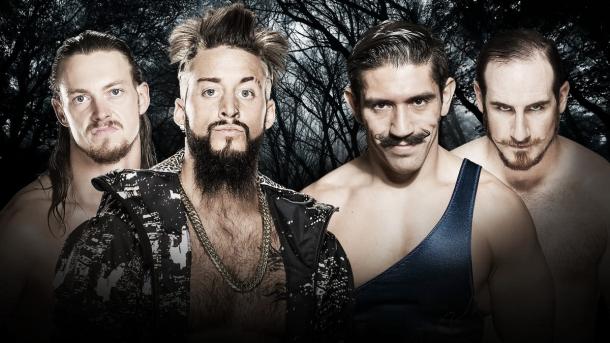 Who is pulling the strings?
Is it AJ Styles? Surely not. Karl Anderson and Luke Gallows may have been assisting AJ Styles but surely he isn't the man behind they're involvement on the WWE main roster.
Styles has no reason not to trust Anderson and Gallows but after Payback, there may be a chance he doesn't trust them at all.
Maybe former NXT Champion Finn Balor is pulling the strings? It's becoming very likely. Whether it's Bulletproof or Balor Club, we should get a better insight to WWE's plans for the group at Payback.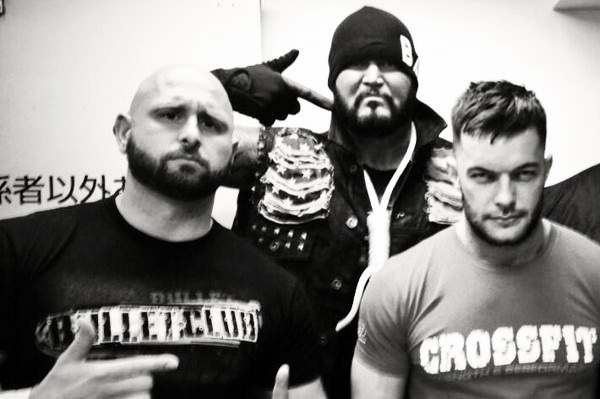 The Phenomenal WWE Champion?
Sticking with AJ Styles, he gets his first title shot in the WWE during Payback and it's for the big one, the WWE World Heavyweight Championship.
Styles is potentially the best in ring performer the WWE has on their main roster and giving him a chance at Roman Reigns so early is unexpected. That's not to say Styles is going to be a one and done in title matches, no, Styles will get chances.
He'll push Reigns all the way and the champion will have to be at the top of his game to overcome the Phenomenal One.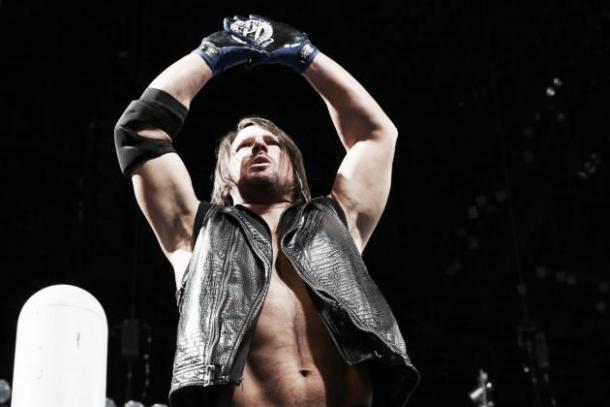 The Hitman and The Nature Boy
Ric Flair continually keeps getting involved in Charlotte's matches. The Dirtiest player in the game has become the dirtiest manager in the game. He's a bit of a nuisance.
Natalya will have her Uncle, Bret 'The Hitman' Hart in her corner on Sunday as she looks to protect herself from any of Flair's shenanigans.
Yes, it's a rehash of their NXT match with the legendary family members in their respective corners but it should prove to be a good match.
Hopefully Bret sticks Flair in the sharpshooter and he has no say on how this match ends.