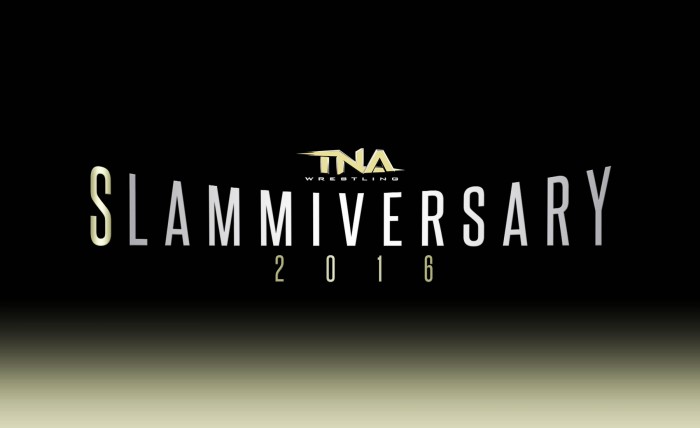 When TNA first came into existence fourteen years ago, there were many that predicted the new era of the Monday Night Wars, however, this is yet to come to fruition but come hell or high water Dixie Carter will continue to put on a show for their faithful fans.
With last years, annual special drawing a live audience of 1,100 the show has been losing momentum but has recently seen a spike in attention as thanks to an interesting promo video courtesy of Matt Hardy and Jeff Hardy the show has drawn major focus - a huge positive for the company.
The storyline perspective of the upcoming event has been much better than in recent years and with the wide variety of matches that are set to take place on June 12, this may be one of the must see pay per views of the year.
Mahabali Shera and Grado VS. The Tribunal (Basile Baraka and Baron Dax w/ Al Snow)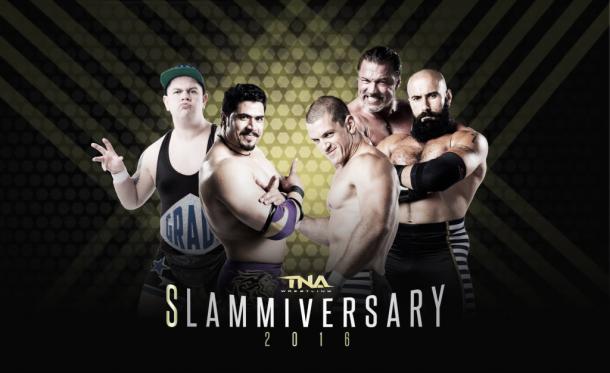 Veteran brawler Al Snow has it in for comedy performers Grado and Shera in an effort to bring the realism back to professional wrestling. Snow in an effort to beef up the intensity recruited The villain themed duo of Basile Baraka and Baron Dax (formerly known in NXT: The Legionnaires). As mentioned above the two 'faces' during this match are Grado and Shera, they will provide an essence of entertainment during this brawl and will in the likely scenario be the leading duo in the match against the former NXT rookies. While the two comedy performers will be the favorites heading into the match, with Al Snow's prodigies rather new to the company it would make most sense business wise to see them pick up the win, especially as they also have the numbers game on their opponents.
Prediction: The Tribunal
TNA World Tag-Team Championship Match: Decay (c) (Abyss and Crazy Steve w/ Rosemary) vs. The BroMans (Robbie E and Jessie Godderz w/ Raquel)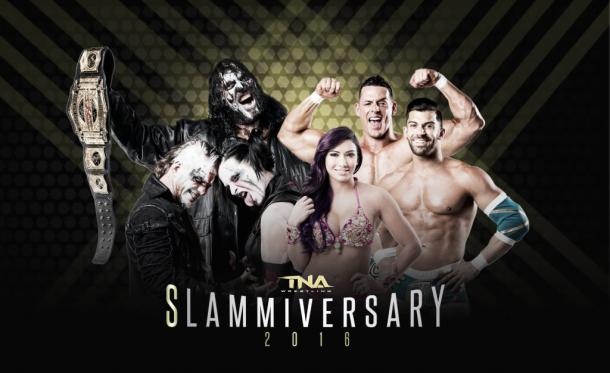 Currently the tag-team division across wrestling as a whole is under threat of being turned into the toilet break match with none of the major companies able to create interesting storylines that the fans can engage in; none more so than in TNA. The BroMans have done their best to fill in the considerable void left by The Hardy Boyz and The Wolves and The Champions Decay have displayed an interesting look with their ominous and scary gimmick creating interest. However, Davey Richards is expected to return soon prompting the resurgence of his tag-team and even just the prospect of The Wolves chasing the Decay for the belts sounds intriguing but with shocks common in wrestling this match could be the one to provide it.
Prediction: The BroMans
TNA King of the Mountain Championship: Eli Drake (c) vs. Bram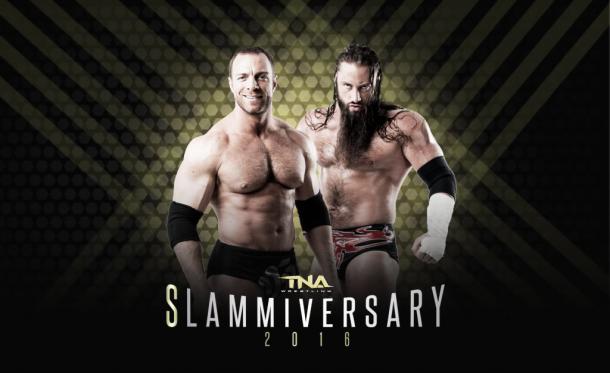 The brawling and stiff style of Bram makes it straight off the bat unlikely for him to pick up the championship during this encounter, while the champion has displayed some great attributes over the recent months/weeks and can lead the championship if given the right foundation. This match may not be one of the best bouts of the night but the two men both know how to work but should be straight forward and present Drake in a more dominant light.
Prediction: Eli Drake
TNA Knockouts Championship: Jade (c) vs. Sienna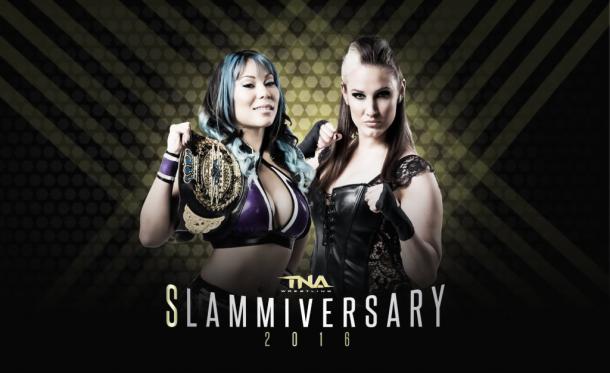 Jade has finally been given the chance to show the wrestling world what she can do, after shedding her 'Doll' role she has adopted a new role closer to herself and her level of comfort in this role is now on show. Sienna also deserves props as she has shown in the past that she is more than capable of putting on an interesting match with that being said, Jade probably needs the belt more than the challenger in order to develop her character that much more.
Prediction: Jade
MARIA KANELLIS-BENNETT VS. GAIL KIM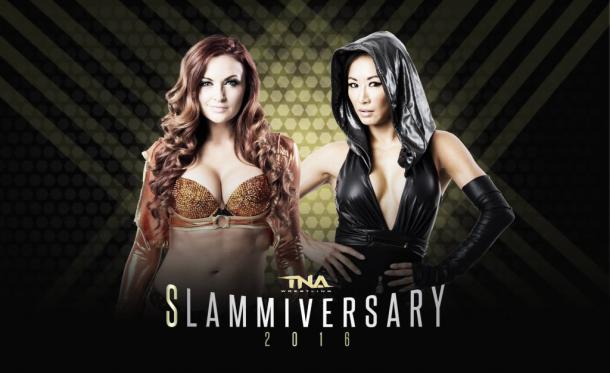 The storyline to this one has been subtlety brewing for months and is about to come to a head in two days' time with Maria's glamorous look and obvious desire to simply be an entertainer is obviously growing to draw controversy and allow a hero to step in to save the integrity of wrestling. Enter: Gail Kim an established performer, with this match having the layers of Allie and Sienna possible interfering in the match this bout could be one that earns respect from the wrestling world or one that put the final nail in the coffin. Both women are capable of doing great/good things in the ring, with Kim especially gifted and having her win the match would be the straightest forward and most importantly right thing to do.
Prediction: Gail Kim
TNA X-Division Championship: Trevor Lee (c) vs. Eddie Edwards vs. DJ Z vs. Andrew Everett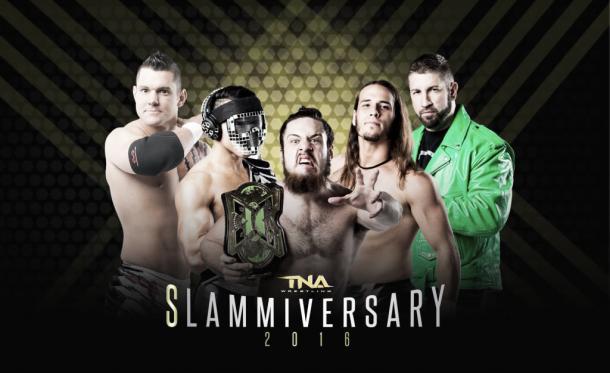 All four men in this battle are set to go to war in this one in what is likely to be the fight of the night. Each man possesses the talents deserving of the title and could easily make it their own, providing they are allowed to do what they wish and are given enough time to do it this could be a contender for TNA match of the year. The X-Division should have always been a platform for the technical and most skilled wrestlers to show what they can do and now it is finally getting that chance. However, with Option C coming up soon (X-Division Champion can swap title in exchange for TNA World Heavyweight Championship match) on paper it sounds interesting but it makes the belt seem less important on a grand scheme. In the main event the victor of the match could enter a feud with one of the four men, so with that being said.
Prediction: Trevor Lee
'The Miracle' Mike Bennett vs. Ethan Carter III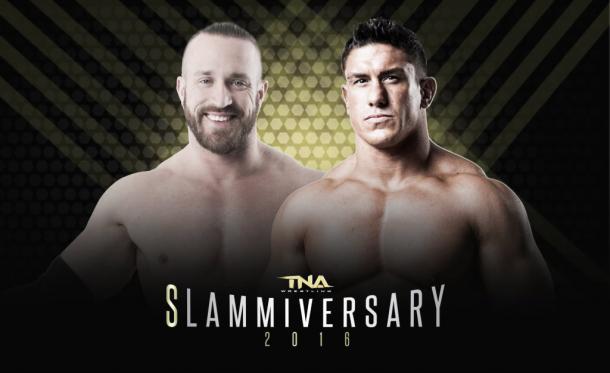 In terms of build-up, this match has been one of the most interesting, with Bennett keen to build his reputation following a relatively standard debut he has the perfect opportunity to do it against one of TNA's biggest stars who is on the cusp of doing great things in the future. With Carter failing to deliver that 'great' match that is expected of him, doing it here would propel him back to the championship scene, with Bennett the first man able to pin his opponent, he has something over on the established star and with redemption one of the key themes it could be a full circle story told in a 20-minute match.
Prediction: EC3
Full Metal Mayhem: Jeff Hardy vs. Matt Hardy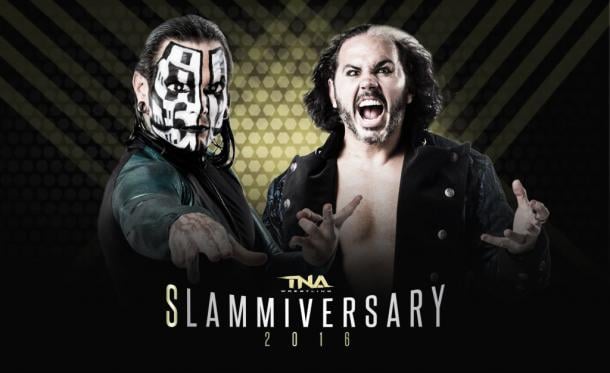 The entire wrestling community has recently put their obsession with the WWE to one side purely to focus on the wacky tale of the two Hardy Brothers. Following the bizarre promo video that saw amateur camera shots and then 'Brother Nero' put through a wooden table it has got everyone talking and will be the match that most people will be wanting to see. However, with age a factor as both men are 38 & 41 respectively it could be a slow build up following by a controversial finish but with Matt already getting one over on his brother, Jeff will have to teach his elder sibling a lesson if they are to kindle their love for one another and return to the tag-team everyone wants them to be.
Prediction: Jeff Hardy
TNA World Heavyweight Championship: Drew Galloway (c) vs. Bobby Lashley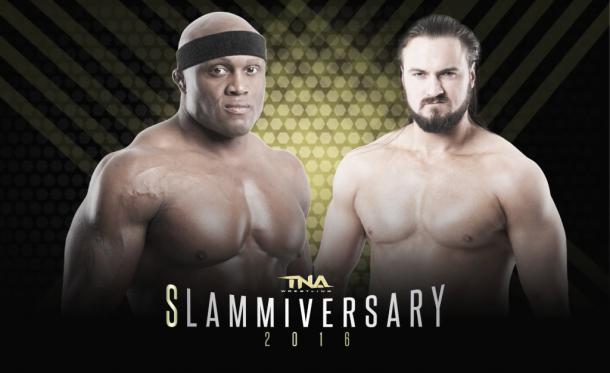 The main event, surely this should promise a great way to end the show and with two established men competing against each other it could go either way. With Lashley now a dominant force and Galloway in the 'dreams do come true' character it pits two heavyweights against each other with one fighting to reclaim what he believes is his. Expect a long and brutal affair with the men performing hard-hitting move on one another until his opponent is put through the ring. With Lashley's new persona earning him a new level of respect in the wrestling world it is hard to see him losing this one unless backstage are hugely keen on Galloway as their face.
Prediction: Bobby Lashley
TNA for the first time in forever have a huge opportunity, with many fans of wrestling bound to tune in to see Hardy - Hardy in a laughable battle, their other matches could be a way to draw a steady of supporters back to their screens and lay a foundation of which to build.