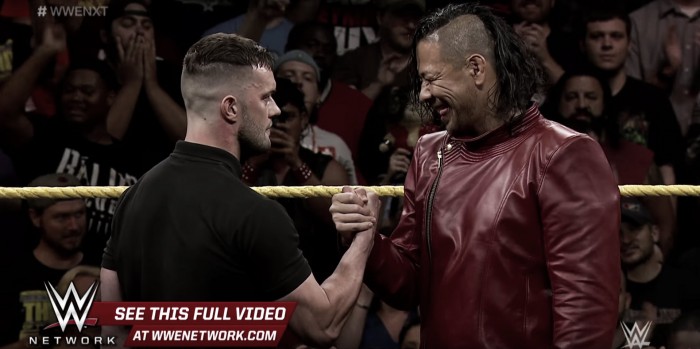 With the question-marks surrounding what is next for Finn Balor, NXT's hottest import Shinsuke Nakamura issues a mouth-watering challenge to the Irishman.
Following his recent defeat at TakeOver: The End the hands of Samoa Joe, The Demon was faced with the difficult situation of being removed from the title picture but The King of Strong Style sees the former champion as the perfect opponent to propel him to the top of the list in his quest for the title.
Balor - Nakamura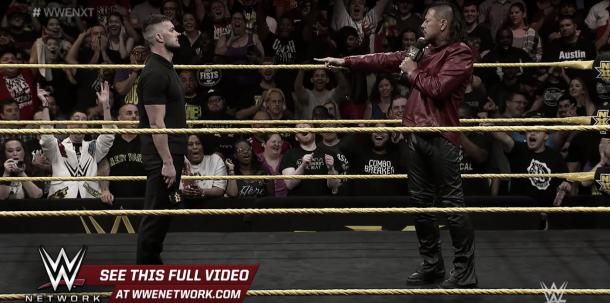 Everything the Japanese performer has touched has turned to gold, following two near perfect matches against Sami Zayn and more recently Austin Aries, the former New Japan Pro Wrestling man has proved he can cut it with the very best in the business.
Balor is no rookie either, a 16-year veteran of the industry after beginning his career at the tender age of just 18-years-old he soon catapulted himself onto greater things before making the leap to NJPW in 2006 and from there made made the continental journey to the USA to sign for NXT.
With the gold championship no longer property of The Demon, he needed a huge match to get people talking and it seems the option of Nakamura and himself in the ring is one the man is raring to begin with the two likely set to go one-on-one at NXT's next TakeOver: Brooklyn II.
Balor appeared before the NXT crowd this past week and spoke of his own question of "What is next for Finn Balor?" he was soon interrupted by Nakamura who spoke of watching the Irishman become "The icon of NXT" but said that "If I (Nakamura) am to become Champion, I have to beat icon."
A clear challenge issued by the currently undefeated performer which created a loud "yes" chant from the audience as in his quirky style he built the tension as he said "I have to beat - you."
Balor wasted little time in accepting the challenge as he said "Shinsuke Nakamura - you have answered my question, I guess I know what is next for Finn Balor, Shinsuke Nakamura versus Finn Balor!"
The two men shook hands in the ring ahead of what may be a match of the year candidate as the two former New Japan stars now look set to square off at SummerSlam weekend this August 20 in Brooklyn.