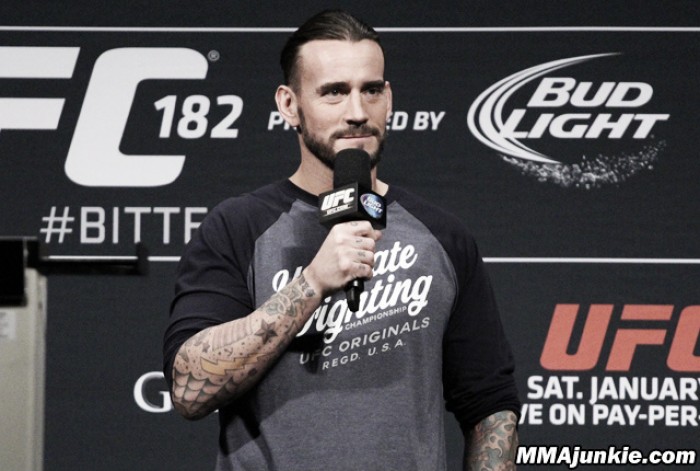 After months of speculation, CM Punk has finally revealed the date he will make his UFC debut. Initial plans suggested that the UFC were lining up a potential debut bout inside the octagon during a UFC card in Chicago, Punk's hometown.
After those plans were scuppered, it was recently rumored that Punk would be debuting on the UFC 202 card, which is being headlined by the rematch between Conor McGregor and Nate Diaz.
UFC 202 is also the night the UFC will promote the WWE's SummerSlam pay-per-view as a return for the WWE allowing Brock Lesnar to compete at UFC 200.
The former WWE Champion will face Mickey Gall at UFC 203 at the Quicken Loans Arena in Cleveland, Ohio. Punk announced his debut during a guest appearance on the UFC Unfiltered podcast. The show will be headlined by Cleveland native Stipe Miocic as he defends his UFC Heavyweight Championship against Alistar Overeem.
The highly anticipated debut will no doubt draw in fans from the both the Mixed Martial Arts world and the WWE Universe, as both watch with interest to see how Punk fairs inside the Octagon.
Punk's opponent, Mickey Gall
Mickey Gall called out Punk during the UFC's search for Punk's opponent. Gall competed in the UFC's "Looking For A Fight" series, where he again called out Punk in front of Dana White.
White gave the talented Gall a chance to prove himself on a UFC Fight Night event against Mike Jackson. Gall won via submission within 45 and was granted the chance to fight Punk during his debut. The pair squared up inside the Octagon after Gall's win.
Gall's MMA record stands 2-0-0, with both wins coming via submission.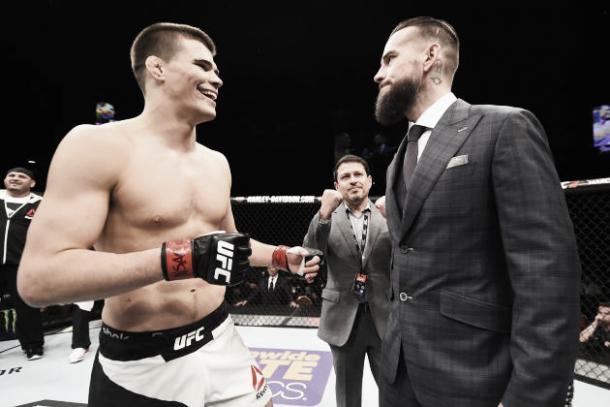 How will Punk do inside the Octagon?
It is difficult for anybody to predict how CM Punk will fair inside the Octagon.
Punk has been training with a top MMA camp called Roufusport but there have been rumblings about his inability to stand and strike. He has admitted himself that there has been a huge learning curve and that he has lost sparring bouts during training.
The former WWE star won't give up on his debut easily but Mickey Gall isn't the easy ride many fans were expecting the UFC to hand Punk.