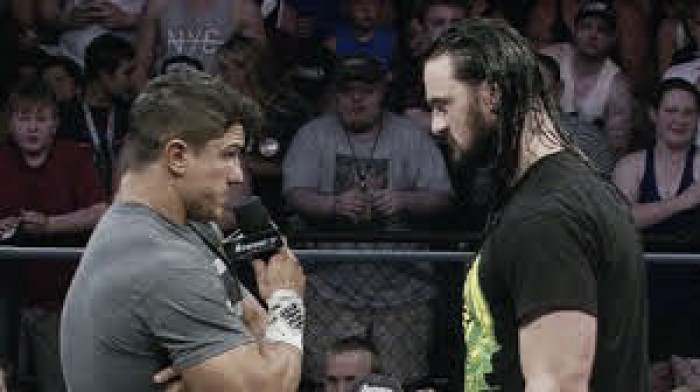 Opening Segment: Drew Galloway calls out EC3 and asks him to explain his actions from last week (EC3 had accidentally hit Galloway with a chair, costing Galloway his TNA Championship rematch against Bobby Lashley). Both laid claim to the next title match against Lashley. This brought out Lashley who announced that, per the decision of TNA management, EC3 and Galloway would be teaming up tonight to face Lashley and TNA King of the Mountain Champion, Eli Drake. If EC3 and Galloway win, they will get a title match against Lashley. If Lashley and Drake win, Drake gets the title shot.
Murphy's Musing: While this was a fine setup, TNA has a tendency to over-complicate things that should be simple and straightforward to book. The direct way would have been to have EC3 face Galloway, with the winner being deemed the Number One Contender. However, as Drake has been a strong performer, albeit with a meaningless title, it's nice to see him continually utilized in high-profile spots. The other benefit is that this will likely lead to a triple threat match between the three while the one-on-one matches can be saved for later down the line.
Match #1: EC3 and Drew Galloway beat Bobby Lashley and Eli Drake in 8:10
Murphy's Musing: This was a fine match with an expected outcome. It might have been better to have Lashley lose the fall to build intrigue for the title match; however, the subtle buildup of heat between EC3 and Galloway was a nice added touch to this match. It appeared that Galloway pushed EC3 into a spear, so that will be a continued story as this angle progresses.
In-Ring Segment: Decay comes to the ring, where Rosemary announces that the group is courting Bram as its newest member. Bram comes out and declines the invitation, leading to the group beating him down.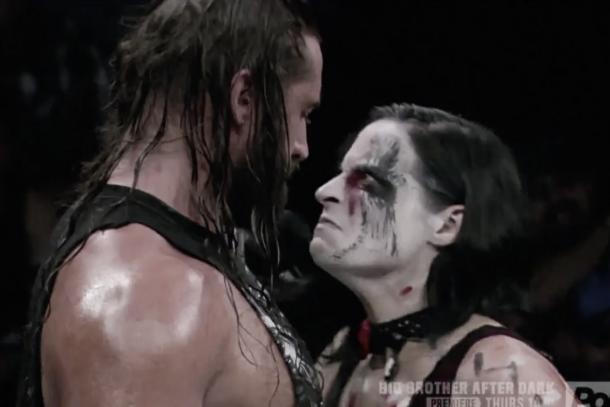 Murphy's Musing: Bram has the look of a main eventer, so after losing the TNA King of the Mountain title to Eli Drake, it would have been nice to have seen him in a relevant singles storyline. However, since the tag team division is a bit depleted, this will occupy both Bram and Decay until the right angle presents itself and more tag teams enter the division.
Match #2: Marti Bell defeated Jade in 6:20
Murphy's Musing: Though it's still not clear who is supposed to be the face and who is supposed to be the heel, these two paired well together, resulting in a physical match. By defining the characters and building the story a bit more, perhaps delving into their past as The Dollhouse, this feud could give the TNA Knockouts Division a much-needed jolt.
In-Ring Segment: Mike Bennett and Maria call out TNA President Dixie Carter and demand that she step down from power after slapping Maria last week. Carter is joined by Billy Corgan, who seems to side with Maria and Bennett. He advises Carter to take a week off, which she agrees to. Bennett isn't satisfied and demands an X-Division title match so that he can win the title and cash it in for a TNA Heavyweight Championship match. Corgan agrees and an immediate title match is made between Bennett and Eddie Edwards.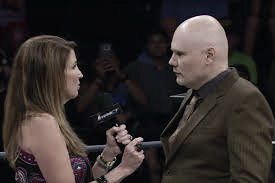 Murphy's Musing: Heel authority figures combined with a heel authority figure that can't act and has no range of emotion is doomed for failure. But, this was a nice twist to get Bennett into the title picture. It's unfortunate that this has made the X Division title irrelevant, but since the division lacks star power, at least the title has a function.
Match #3: Mike Bennett defeated Eddie Edwards in 7:15 to win the X Division Title
Murphy's Musing: Given that Bennett can work Edwards' style from his time in Ring of Honor, this match could have been better, but it's clear it was merely meant as a footnote to get the belt onto Bennett.
Match #4: Braxton Sutter defeated Rockstar Spud in 2:35
Murphy's Musing: The match was an afterthought to the set-up, which was stellar. Sutter was scheduled to face an unnamed masked wrestler. Spud came out and said that he is the epitome of what a wrestler is. Very, very good mic work from Spud and after the match, he hit Sutter below the belt to continue the feud. It's definitely good to see Spud move into a role he's suited for, since breaking away from Matt Hardy.
Video Segment: A profile on Sienna
Murphy's Musing: Well done. It would have been nice to see this kind of character development from the beginning, but this is better late than never.
Main Event: Jeff Hardy defeated Matt Hardy in a cage match
Murphy's Musing: This feud could have easily gotten stale after Slammiversary, but this match, much like the others, delivered and delivered well. The closing spot where Jeff put Matt through two tables, with Matt being in between the two tables, looked awesome.
Overall, a great episode of Impact. For the diehards, this is the best television the promotion has had in a while; however, getting the fan base engaged to the point of increasing viewership continues to be an issue. Competition is good so here's hoping they can figure out a way to overcome these issues.
Follow me on Twitter: @don424