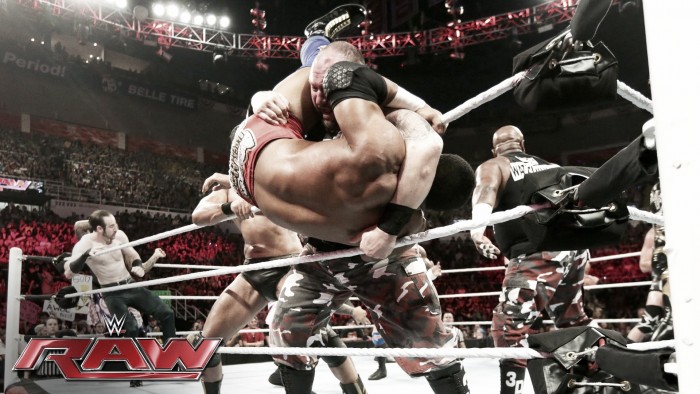 An important episode of Monday Night Raw has just been aired, several detrimental decisions have been made in regards to the upcoming draft and WWE Battleground. Here are five things we've learned.
5. Darren Young is the new number one contender for the Intercontinental Championship.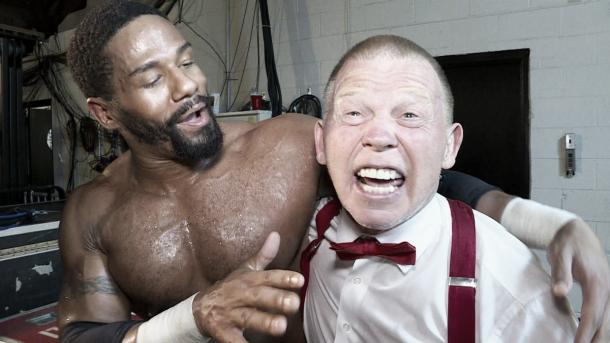 Yes, you read it correctly. Darren Young won a battle royal that consisted of many future stars including the likes of Apollo Crews, Baron Corbin etc. for the opportunity to face off against The Miz at Battleground for the Intercontinental Championship. Now despite winning over much more favored Superstars (e.g.. Apollo Crews) Young got the pop of the night when he came out victorious. Now whether this will be the deciding factor in his current push and how far WWE will go to continue this push we don't know but it could be an important moment for Darren Young's career.
This will be Darren Young's first major singles title match since joining the WWE, and he definitely deserves it after surviving the awful first season of NXT and the burial of the Nexus.
Either way, this match will be one to look forward too as it is a fresh match up that the WWE Universe has never seen before.
4. TNA did it better.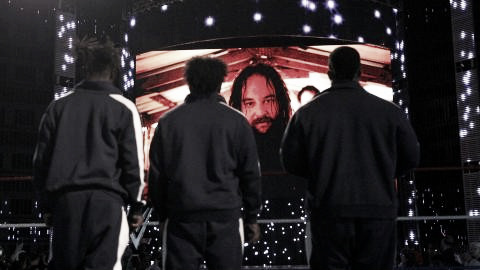 TNA have currently been a hot topic around social media these days and it's all down to the ludicrous storyline and matches between Matt Hardy and Jeff Hardy. Most notably their final match in the over the top cinematic 'Final Deletion'. It's bizarre style and unique production has made fans love and hate the match. Something that WWE couldn't capture with the New Day visiting the Wyatt Family for a backyard fight in their 'compound'.
Whether or not WWE tried to copy the success of TNA's Final Deletion it's easy to say that The New Days visit to the compound was very underwhelming as nothing came of it that served the storyline. The three members left the compound without any serious consequences. This made no sense and seemed like a ploy to either mock or copy TNA
3. 'Breezeango' have a future together?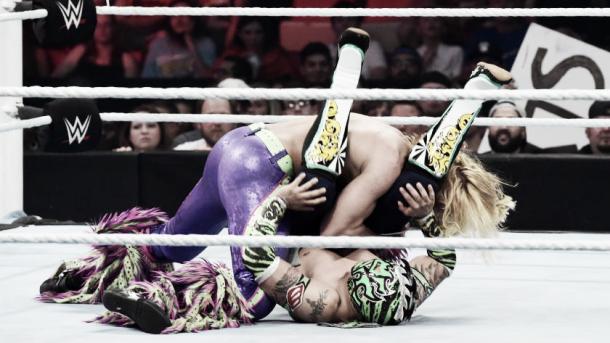 The team of Fandango and Tyler Breeze astonishingly defeated the team of The Lucha Dragons on RAW. This came as a surprise to everyone as 'Breezeango' haven't been booked as a strong tag team at all over recent weeks and it did seem they were just on RAW to make up the numbers for the upcoming draft.
Now whether that be the case or not it's easy to see that 'Breezeango' are an entertaining team and if given the right amount of time they could flourish into something great. As we all know Fandango has the power to get over with the fans and so does Tyler Breeze.
This could also be a hint towards the Lucha Dragons splitting up with the draft, as it's plainly obvious that Kalisto is favored as a singles competitor and this loss could be the start of the end of the Lucha Dragons
2. Dana Brooke and Charlotte don't work as a partnership.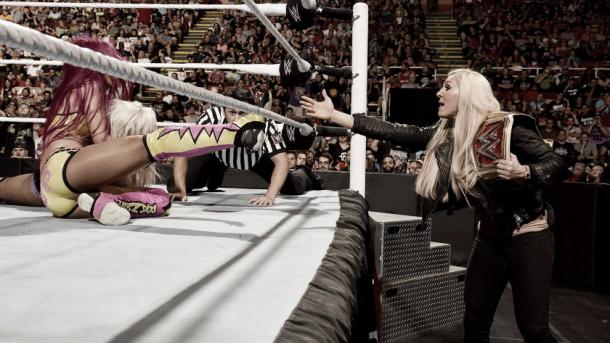 Dana Brooke lost against Sasha Banks this week and luckily for all the fans out there, there will be a rematch on SmackDown. Something no one wants to see. The partnership between Dana Brooke and Charlotte has been terrible, without Ric Flair, Charlotte seems very weak on the mic and doesn't feel like a big game player and Dana Brooke cannot replace the star power and attraction Flair had. This is not the only problem, the partnership makes no real sense and everyone knows that the pair were thrown together due to Dana's original partner Emma getting injured on the cusp of her main roster push
With the draft coming up we can only hope that these two get split up. The fans aren't into these two together, they get a minimal reaction and Dana Brooke does not belong near the Women's Championship. There are much more talented Women that could pull of Dana's role in a much better fashion (e.g.. Natalya)
Break them up WWE, Break them up.
1. Stephanie McMahon is commissioner of Monday Night Raw and Shane McMahon is commissioner for SmackDown!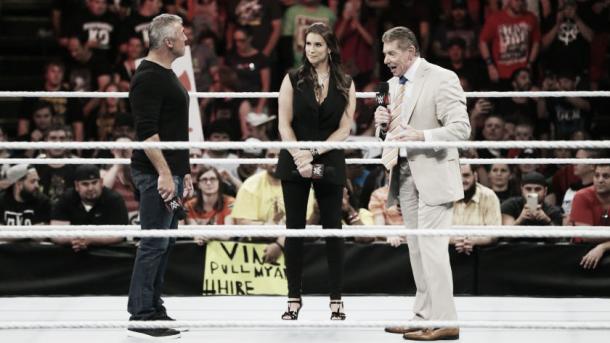 Vince McMahon's not so surprising arrival on RAW was met with avid speculation that we'd finally know who would be running the two brands after the brand split and we did find out, kind of.
The boss named his two children to run both brands which everyone knew would happen in the first place but the most surprising factor in all this is that they both must name a General Manager for the brands. So technically there will be two people running Raw and two people running SmackDown. This is something that has confused and enraged many WWE fans as it seems like the draft so far has been booked all around the McMahon's rather than focusing on the actual brands splitting and the superstars.
Either way, this is a very surprising announcement but it has once again prolonged what everyone is asking, is Mike Adamle returning?
Thank you for reading, Tell us your opinions on RAW in the comments below.