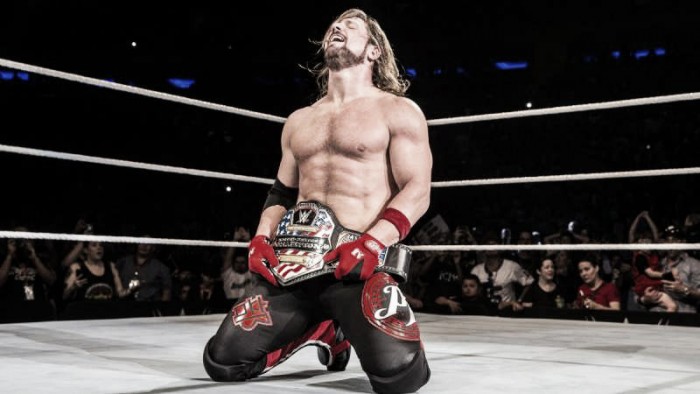 AJ Styles has had several incredible moments so far in his storied career, but since joining WWE he has only gone from strength to strength, arguably putting on some of his best work at this stage in his career. The current United States Champion spoke with The Hindustan Times about a variety of topics, from whether he feels the need to improve to what has been the most significant moment in WWE.
A moment to remember
AJ Styles has had some unforgettable moments during his WWE career so far, from making his WrestleMania debut or stealing the show the year after with Shane McMahon, winning the WWE Championship and an amazing feud with John Cena; Styles has accomplished a lot. But you have to go back to AJ's debut for his favourite WWE memory to date when he surprised everybody at the Royal Rumble.
"My debut in the Royal Rumble was the biggest moment of my career! I was quite overwhelmed by the support shown by WWE fans and that is something I will never forget," he said.
NJPW transition
AJ was also asked about the transition from New Japan Pro Wrestling to the WWE and what differences there was, but Styles claimed, "I never changed my style with respect to how I wrestle." However, he did note one difference, being that "WWE has a lot more cameras," which Styles said was "just a learning curve that you need to go through and it has really helped me."
The need to improve
Finally, Styles was asked whether he felt the need to improve himself even at this point in his career as a wrestler and the Phenomenal One was pretty clear with his answer, stating "Of course I have room for improvement." He credited that need to improve to talent such as Kazuchika Okada, saying, " he is one of the best wrestlers in the world and the kid is not even 30. He has won the IWGP championship at such a young age and when you see a talent like that, it inspires you to work harder."