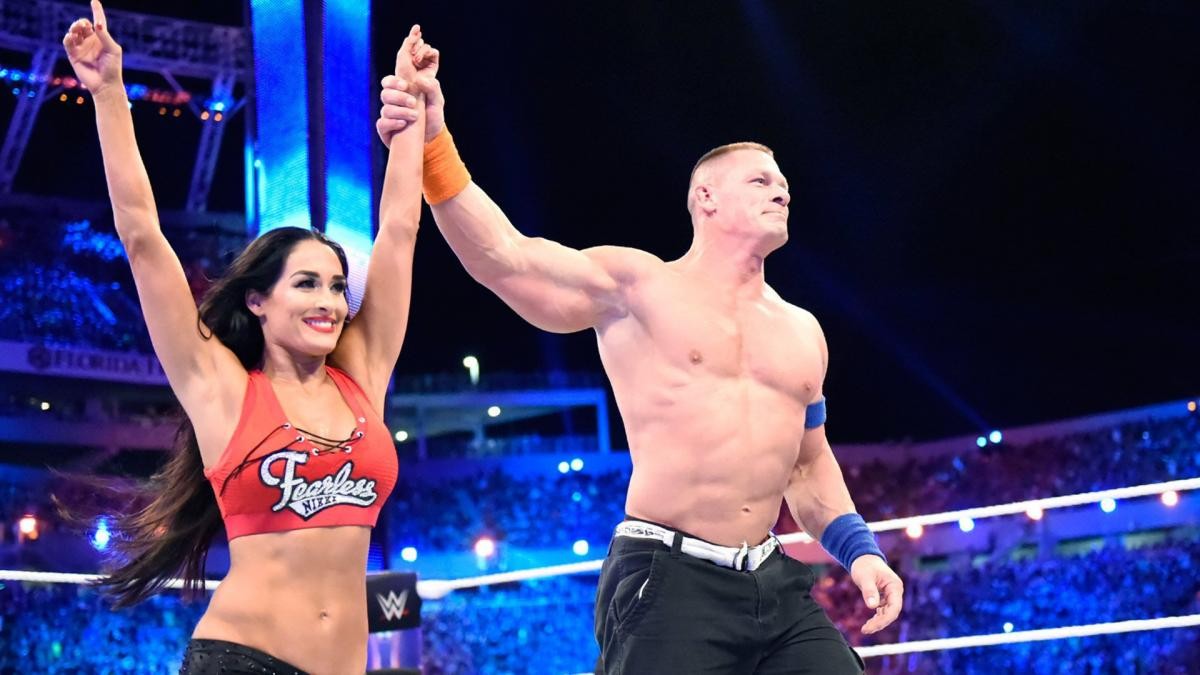 This just hit! WWE superstars John Cena and Nikki Bella have officially called it quits after being together for six years. The two, who started dating back in 2012 never thought they would go beyond a typical relationship until Cena surprisingly lay down on one knee and proposed to Bella in the middle of the ring after their Mixed Tag Match last year at Wrestlemania 33.
Although fans are sad to hear the end of what culminated as a tear-inducing moment at WrestleMania, some were not surprised that things were no sweeter behind the scenes.
The signs were always there
WWE fans were given an inside look at the couple's love life on the E! reality show Total Divas. On the show John Cena expressed on multiple occasions that he isn't open to the idea of marriage and kids often leading to doubts on the side of Nikki Bella and her family.
Bella though never gave up on the hope of one day tying the knot with Cena before eventually accepting the fact that she might not get that. The fans have already accepted this fact though that marriage wasn't in the couple's future.
Cena then pulled a shocker when he got down on one knee and popped the question in a sold out arena at WrestleMania 33. The man who had sworn off marriage was finally making the next move. What was next, kids?
A sneak peek of the end
In recent months fans have been speculating whether or not the couple were still wanting to get married. When the latest season of Total Divas wrapped up, E! released a sneak peek of the next season of Total Bellas where fans saw what appears to be an emotional conversation between the couple.
Fans were left thinking if "happy ever after" still does exist between the couple.
Working things out
A month ago John Cena stated in interviews that he and Bella were working on their relationship together. In a quote, he said that "We've had come to the realization after being together for five years that love is not easy. Furthermore, he stated that some problems are very public and some aren't and that some don't always go away.
But during those times, Cena would drop a hint of hope on everyone by saying they are working things out everyday.
The ultimate decision
The couple has initially pushed their destination wedding to May of this year due to scheduling conflicts as both are fully booked with their own projects. It was only yesterday then that news broke out that the couple decided to call it quits.
Nikki Bella confirmed the news by releasing a statement on her Instagram saying:
"After much contemplation and 6 years of being together Nikki Bella and John Cena announced today their decision to separate as a couple. 'While this decision is a difficult one, we continue to have a great deal of love and respect for one another. We ask that you respect our privacy during this time in our lives."
With the third season of Total Bellas is just around the corner, fans will have to wait to gain more insight on the situation as the two have refused to comment further on the issue.
Do you think John Cena and Nikki Bella should get back together? Or do you think this is what's "best for business"? Let us know on the comments below.