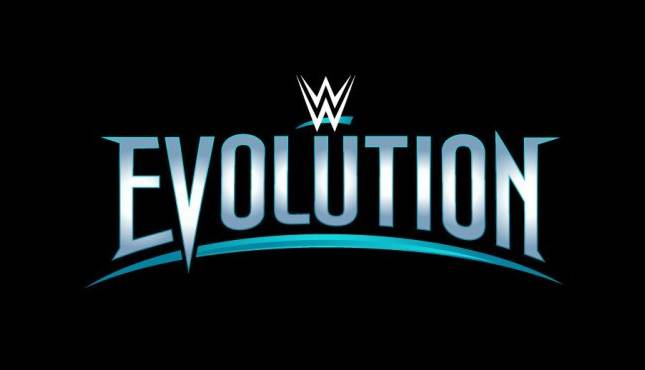 sHistory in the making
New York is indeed the mecca of huge sporting events as it hosts WWE Evolution. The all-women's pay-per-view is the first WWE has ever had.
The Nassau Veterans Memorial Coliseum in Uniondale is the place to be if you wish to watch the event live. Evolution will also stream live on the WWE Network this Sunday at 7 ET / 4 PT.
All WWE shows will be represented as women from Raw, SmackDown Live, NXT, and NXT UK will all be featured. WWE legends and old timers are also set to appear in the event.
For more details, here is a full preview for WWE's groundbreaking event:
The Card
Toni Storm vs. Io Shirai (Mae Young Classic 2018 Finals)​​
Last year's finalists for the inaugural Mae Young Classic ended up with bright futures as they both are the two top women in NXT.
This year, another tournament comes to an end as Toni Storm and Io Shirai battle it out in a match with huge implications on the future of the Women's Division.
For the second year in a row, Japan will once again be represented in the final of a Mae Young Classic as Io Shirai looks to make it 2-0 for Japan at WWE Evolution.
Standing in her way is two-time competitor and first time finalist, Toni Storm. The Australian hard hitter is out to show the WWE Universe that the second time is the charm.
Shirai has lived up to the hype by besting NXT UK Women's Champion Rhea Rhipley in the semifinal but does she have enough left to win over the popular Aussie?
Prediction: Toni storm beats Io Shirai
NXT Women's Champion Kairi Sane vs. Shayna Baszler
Speaking of Mae Young Classic finalists, NXT Women's champion Kairi Sane and Shayna Baszler first met in the final of the inaugural event.
Fast forward to a year later, both women are now on the top of the NXT Women's division. The paths were different for both Sane and Baszler but the destination is the same, a title match at the first all-women's pay-per-view, WWE Evolution.
After being last year's runner up, Baszler has wreaked havoc in the NXT locker room as she instilled fear in the eyes of the women on the roster. Even those who were brave enough to challenge were either put to sleep or in a medical facility.
Sane had a tougher path to the title as she had to go through a lot of obstacles while Baszler had a smoother ride to the NXT Women's Championship. That would all change when Sane took advantage of her opportunity at NXT Takeover: Brooklyn IV and got one over Baszler.
The official score right now is 2-1 for Sane but Baszler will not only have a chance to equalize but also win back the crown she failed to defend.
Will the Queen of Spades regain her lost glory or will the Pirate Princess score another one over her longtime rival?
Prediction: Kairi Sane wins but gets attacked in the end
Sasha Banks, Bayley & Natalya vs. The Riott Squad
The trio of Ruby Riott, Liv Morgan, and Sarah Logan wants to have anarchy in the women's locker room and is doing so through delinquent acts of mischief.
The Boss and Hug connection of Bayley and Sasha Banks have settled their own differences but have recently been the focus of the Riott Squad's antics.
The mischievous trio even dragged Natalya into things when they ganged up on her in order to get under Ronda Rousey's nerves.
Now, Banks and Bayley have formed an alliance with Natalya in an attempt to put the Riott Squad in their place.
Will the Riott Squad continue their reign of terror or will hugs and good vibes once again go over?
Prediction: Riott Squat wins, Natalya turns heel
Historic Women's Battle Royal Match (for a future Women's Championship opportunity)
WWE Women's Superstars of the past, present, and future will come together for a chance at a the Women's Championship of their choosing.
The Battle Royal features current WWE superstars such as Asuka, Naomi, Carmella, Nia Jax,, Ember Moon, Dana Brooke, Lana, Billie Kay, Peyton Royce, Mandy Rose, Sonya Deville, Tamina, Zelina Vega, and Maria Kanellis.
Familiar faces such as Torrie Wilson, Kelly Kelly, Molly Holly as well as WWE Hall of Famers Michelle McCool, Ivory, and Alundra Blayze are also confirmed to appear in the Battle Royal.
Among the competitors, Asuka and Naomi are the heavy favorites, having won the Women's Royal Rumble and the WrestleMania Women's Battle Royal respectively. They are both bringing their historic accomplishments to a historic event.
Nia Jax and Tamina are going to be heavily targeted being the powerhouses in the Battle Royal while Molly Holly and Ivory have a strong chance, having competed against significantly bigger men in the past.
Who will win the Battle Royal and move on to challenge for the title?
Prediction: Asuka wins the Battle Royal. Naomi gets eliminated last and turns on her friend since she never got a title shot for the one she won at WrestleMania.
Trish Stratus & Lita vs. Mickie James & Alicia Fox
Two of the greatest rivals in the history of the Women's division will come together for a common cause.
They have shown in bits and pieces in the first ever Women's Royal Rumble that they still got it. Now at the first all-women's pay-per view, Trish Stratus and Lita will bring back nostalgia in their first full match in years.
The two Hall of Famers were set to take on the team of Alexa Bliss and Mickie James however, an injury to Bliss caused her to be replaced by another ally in Alicia Fox.
The weeks of mocking the past glories by Bliss and James to both Trish and Lita have gotten into the two Hall of Famers, which is why they have prepared well for this match.
James is caught in between the three eras in the women's division but being still active in the ring, she is siding with the present. Fox on the other hand has to get her act straight as she has the shoes of a goddess to fill in.
Prediction: Nostalgic babyfaces usually win in these types of matches meaning Trish and Lita will make an exhibition of old move sets. Maybe a Trish and Mickie moment as well.
SmackDown Women's Champion Becky Lynch vs. Charlotte Flair (Last Woman Standing Match)
It used to be tea times and friendly competitions for Becky Lynch and Charlotte Flair. That was until Lynch got lost in the shuffle as Flair continued to chase legacy.
Now badder than ever, Lynch has forgotten friendships and fan opinion. The reigning SmackDown Women's Champion has been a fiercer competitor since she turned on her best friend.
Flair on the other hand wanted to keep it strictly competition until Lynch rejected a handshake and continued her insults. She has had enough and is willing to do what it takes to win a record-tying seven title reigns as Women's Champion.
Lynch tried to outsmart the rules and managed to find the easiest ways out to keep her title but come this Sunday, she will have to keep her former best friend down for at least the count of 10 to remain champion.
Will Lynch once again prove that she is better or will Flair tie history as she is once again involved in a history-making women's match stipulation?
Prediction: A toss-up with the bigger percentage going to Charlotte Flair.
Raw Women's Champion Ronda Rousey vs. Nikki Bella
The main event of WWE Evolution is surrounded by the question, who indeed is a "do nothing?"
Nikki Bella, together with her sister Brie Bella, came at a time where women were almost disregarded as competitors and were only hired for their looks. It did not help their case when they went into relationships with two of WWE's most popular superstars.
But instead of becoming Primadonnas, they used that partnership to fuel their desire to improve as in-ring competitors, opening other opportunities such as Total Divas, Total Bellas, as well as their own brands, Birdie Bee and Belle Radici.
Ronda Rousey on the other hand worked hard as well but in the world of Judo and MMA. Her accomplishments as an Olympic medalist and a UFC champion gave her enough credibility and star power to be handed a WWE contract on a silver platter.
To be fair with the Raw Women's champion, she is humble enough to accept that wrestling wise, she did not work at all for the opportunities she received. Even as a champion, Rousey still seeks the advice of veterans backstage on how to improve.
The fact that Rousey obviously had an easier way to the top does not sit well with the Bellas, particularly Nikki. She has challenged Rousey to a title match at WWE Evolution, which the champion gladly accepted.
The contract signing last Monday on Raw remained civil but will things be the same come this Sunday?
​Prediction: Nikki Bella steals one thus, more heel heat for the twins.
Are you excited for the first ever all-women's pay-per-view in WWE history? Leave a comment and let us know your predictions.
For more Wrestling News, click here for the latest updates.