 A major three-team deal involving the Los Angeles Clippers, Denver Nuggets, and Atlanta Hawks has been completed according to Adrian Wojnarowski of ESPN. Danilo Gallinari is signing a three-year, $65 million contract and is being shipped to the Clippers, who are sending veteran Jamal Crawford, Diamond Stone, and their 2018 first-round pick to the Hawks. The Nuggets, meanwhile, are receiving a 2019 second-round pick from the Hawks via the Washington Wizards.
Let's dive into each team's situation and what they are gaining/losing with this trade.
Clippers get their guy
The Clippers have long been chasing a small forward who can change the game offensively, and Gallinari is one of them. He has been on their radar before, but injuries have made it difficult to justify a major contract.
The numbers don't lie; he averaged 18.2 points and 5.2 rebounds in the 63 games he played last season. The key will always be staying relatively healthy, an issue the Clippers have also had serious trouble with lately.
The 28-year-old will slot alongside Blake Griffin in the forward spot, while DeAndre Jordan remains as the anchor at center. This is a very solid start to a lineup, but the question lies in the guard positions where Austin Rivers will likely become a starter. What the organization does throughout the next couple weeks will help determine just how far they can go in a stacked Western Conference.
Hawks acquire yet another pick
Since it was revealed that the Hawks didn't even offer their all-star Paul Millsap a new contract, it is pretty clear that the franchise is starting over completely. This deal allows them to acquire another first-round pick for next year's draft, which potentially gives them a total of three (their own, Minnesota's pick should they make the playoffs, and this pick). It will likely be late in the round, however, as it is via the Houston Rockets who have one of the most talented rosters in the league.
37-year-old Jamal Crawford is a likely buyout candidate, as he reportedly has an interest in several teams who may have a shot at a ring. The Hawks would much prefer to trade him and get rid of the entire $15 million contract, but that will be difficult. Crawford had some solid years in Atlanta from 2009-11, but he recognizes that Atlanta is not prepared to contend for the foreseeable future.
Diamond Stone was the 40th overall pick in the 2016 draft, and he spent much of his rookie season in the newly branded G-League. He possesses very nice length at the center position, a trait Travis Schlenk has prioritized thus far. He is a solid piece for the Hawks to receive and try to develop during the rebuilding process.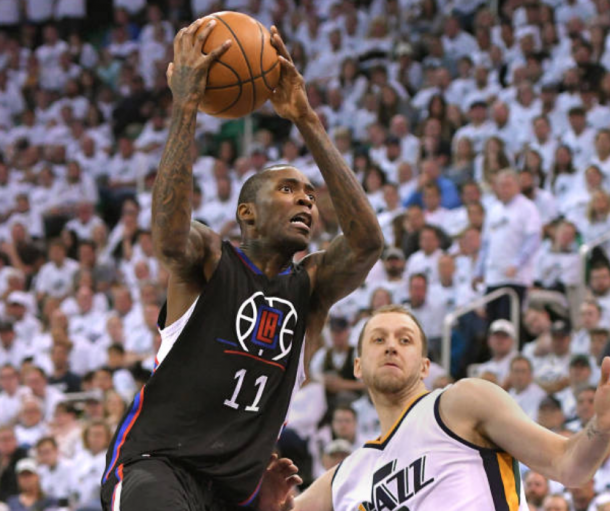 Nuggets finally parting ways with Gallinari
While they only received a future second-round pick in this deal, the more significant move was the signing of Paul Millsap on a three-year contract. Gallinari leaving means Denver was able to sign him straight into their cap space without giving up some of their role players. They are in the position to take a significant step forward next season, but it will not be easy in the West.