Derrick Rose will has reportedly agreed to sign with the Cleveland Cavaliers, according to Shams Charania of The Vertical. Charania states that Rose completed his physical exam with the team on Monday and has now committed to Cleveland. Chris Haynes of ESPN states that the agreement is for a one-year, $2.1-million deal with the reigning Eastern Conference champions.
Derrick Rose has committed to sign with the Cleveland Cavaliers and completed his physical exam today, league sources tell The Vertical.

— Shams Charania (@ShamsCharania) July 24, 2017
The deal comes after weeks of rumors swirling around where the free-agent may end up, as he reportedly met with the Cavaliers as well as the Los Angeles Lakers before making his decision.
Rose's Career Stats
Rose is coming off of a single season with the New York Knicks, where he played 64 games and averaged 18 points, 3.8 rebounds, and 4.4 assists per game. The 28-year-old played the first seven seasons of his career with the Chicago Bulls where he averaged 19.2 points, 3.6 rebounds, and six assists per game. In his eight-year career, Rose has been named an All-Star three times (2010, 2011, 2012), and won the league MVP in the 2010-2011 season after leading the Bulls to a 62 and 20 record to top the Eastern Conference standings.
Rose's career took a turn, however, following multiple leg injuries which kept him sidelined for a good portion of the seasons following his MVP turn. In the 2011-2012 season, Rose played 39 games, and in 2013-14, Rose only played 10 games where he averaged a career low 15.9 points per game.
Although he has not been entirely healthy in these stints, Rose has been working towards becoming the explosive player he was before his major injuries, having played 66 and 64 games in the past two seasons where he averaged 16.4 and 18 points per game respectively.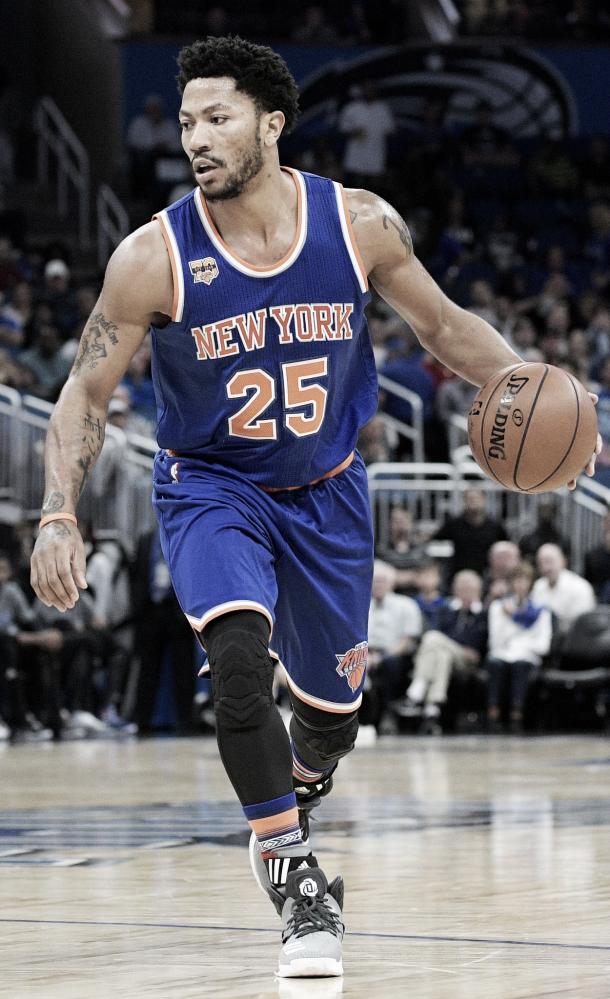 The Possible Need For a Replacement
This signing comes just days after the news broke that All-Star guard Kyrie Irving wants to be traded from Cleveland, where reports are saying that Irving wants a larger role outside of being the second option to LeBron James.
Zach Lowe of ESPN stated that the Cavaliers are acting "for now as if a trade is almost inevitable," meaning this signing of Rose could be in response to land a replacement to Irving if Cleveland cannot find a trade that fulfills their desires. Earlier this offseason, Cleveland also signed veteran guard Jose Calderon at the point guard position.
Another big name around the Cavaliers organization as of late is New York's Carmelo Anthony, who has reportedly indicated that he will waive his no trade clause if he is sent to either the Cavaliers or the Houston Rockets.
What was a relatively quiet offseason for Cleveland has ramped up in the previous few weeks, and whether or not this Irving trade truly is inevitable is yet to be seen. In the mean time, they have landed themselves a former All-Star and former MVP to take over the starting point guard spot if their current star does end up being moved in the near future.