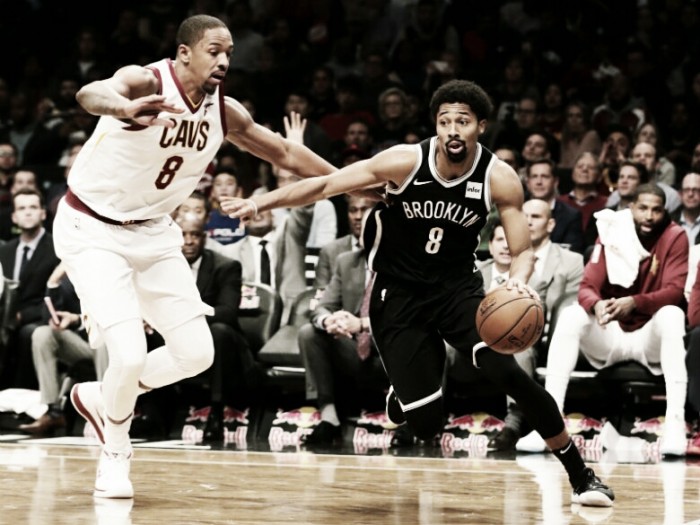 In one of the most exciting games of the young NBA season, the Brooklyn Nets produced their signature victory in the tenure of coach Kenny Atkinson, defeating the defending Eastern Conference champion Cleveland Cavaliers 112-107.
D'Angelo Russell missed his first game as a Net with a sprained knee, but his replacement Spencer Dinwiddie led Brooklyn with a career-high 22 points.
The Cavaliers were without Dwayne Wade and Derrick Rose, but got a triple-double from LeBron James as he finished with 29 points, 13 points and 10 rebounds.
Turnovers plague Cavaliers
Playing without Wade and Rose meant extra pressure on James to handle the ball and the Nets defense was able to expose this, forcing 13 Cleveland turnovers in the first half on their way to a 55-52 halftime lead.
Overall, the Cavaliers finished with 21 turnovers as compared to just 12 for Brooklyn.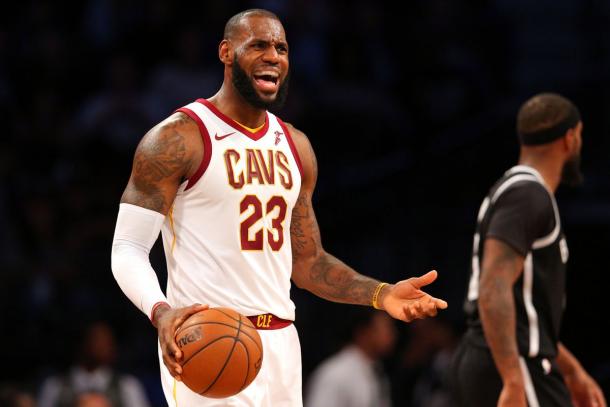 Cavaliers coach Tyronn Lue recognized that it may have been too much to ask for even the NBA's best player to do the majority of the ballhandling: "I mean it's a lot of pressure to put on LeBron, have him handle the ball for 40 minutes, and that's why I talk about playing the point guard position, it could wear you down".
He also said they have no other options at the moment: "Unfortunately that's all we have right now until D-Rose gets back."
Balanced scoring for Brooklyn
With Russell out, the emphasis was on everyone to chip in and the Nets had six players in doubles figures, led by Dinwiddie. Allan Crabbe and Rondae Hollis-Jefferson each contributed 19 points while DeMare Carroll had 18 with seven rebounds.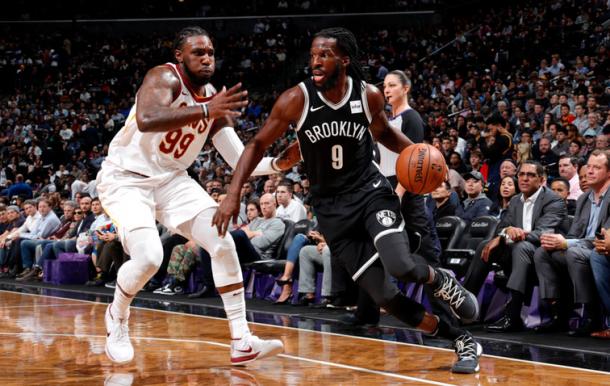 Crabbe felt the entire roster was ready to contribute: "We're not the same team that we were last year. We have a new mindset this year and guys want to win, Everybody from 1 to 15 on the roster, everybody's ready. Everybody works hard, so when opportunities come guys are ready to step up and ready to play."
Nets find long-range shooting stroke after halftime
On the night, Brooklyn attempted a franchise-record 46 three-pointers. Just 6 of 24 in the first half, their ice-cold shooting from distance continued to begin the second half, missing their first five attempts.
Crabbe, who was one of seven from deep in Tuesday's loss in Orlando, made three in three minutes and the Nets wound up making 11 of their final 17 attempts. He felt they just needed to keep hoisting them up:
"Just keep shooting. Shooters shoot. Nobody on this team is telling me to stop shooting. So they kept telling me the next one's going to go in, just keep shooting. You saw what happened tonight. You see the first one go in, you get a little more confident. You just keep putting them up and they were going in for me."
James noticed how much the three is helping Brooklyn and complimented them on their style of play: "They shoot the long ball and they shoot it. They shot 46 three's I believe. They're just playing free, free of mind, that's exactly how they are playing. They're moving it, they're sharing it and that's good ball."
Kevin Love agreed: "They let it fly. They drive the ball, drive-and-kick and then play up-tempo. They use it as a weapon and showed that tonight".
Dinwiddie the star of the game
In the final minutes, he made one big play after another. With the Nets having been outscored 13-0, Dinwiddie halted the Cleveland run with a driving basket. Down 100-97, he calmly pump-faked as a defender flew by, then drilled a 3-pointer to tie the game at 100.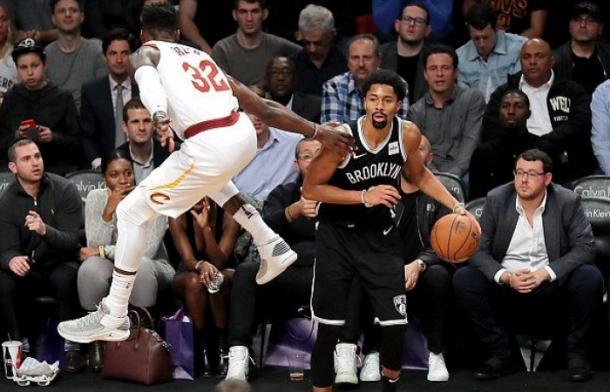 It was Dinwiddie who found Carroll open in the corner for the 3-pointer that tied the game at 103. Then he hit his 31-footer and orchestrated a transition basket by Hollis-Jefferson. He iced the game with two free throws with two seconds to go.