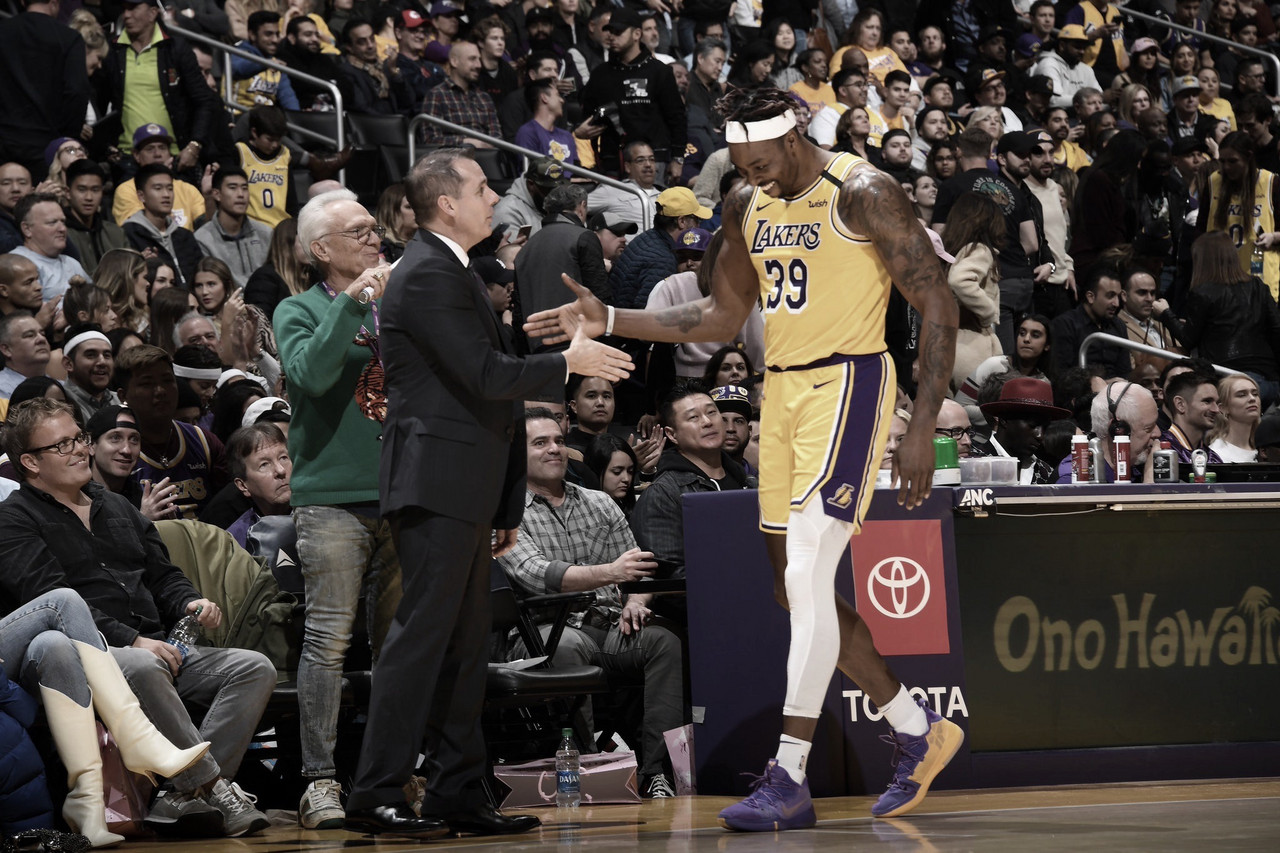 Despite some uncertainty regarding his participation in the resumed NBA season at Orlando, 'Superman' has confirmed he will attend 'The Bubble'.
Dwight Howard, who was really vocal about the injustices African-Americans are experiencing, has decided to be part of the Lakers traveling squad to Florida.
Dwight Howard said that he will travel to Orlando and join the Lakers. He added that he will use it as a platform.

Dwight will also donate his game checks to his non-profit Breathe Again campaign. #LakeShow pic.twitter.com/yzs5QPlkuw

— Sports Notes (@TheSportsNotes) July 7, 2020
Howard will also donate his remaining game checks to his non-profit campaign 'Breathe Again'.
"I do think basketball will resume," Dwight Howard said about the basketball season resuming amid the coronavirus pandemic and civil unrest. "I think there is some great opportunities in the bubble to really cause some impact and change in our nation."
The NBA will allow players to replace their last names on their jerseys with messages of social injustice.
'Superman' played a huge role coming off the bench for Los Angeles this season. The Center has participated in 62 games this season, averaging 7.5 points and 7.4 rebounds per contest, shooting 73% from the field.
The Lakers had to sign J.R Smith for the remainder of the season after Avery Bradley opted-out from the Orlando re-start.