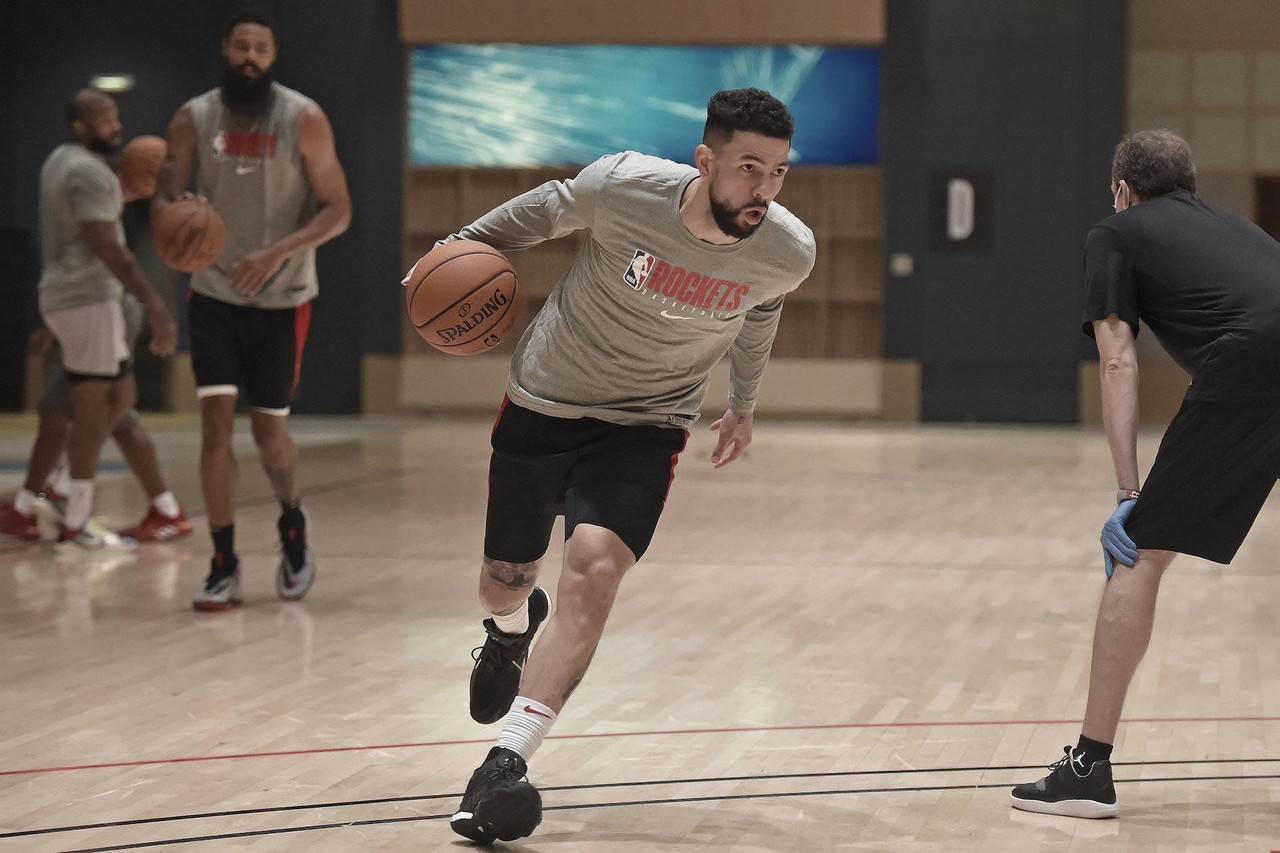 Houston Rockets' Austin Rivers has left 'the bubble' to attend an urgent family matter, Shams Charania from The Athletic reported.
Rockets guard Austin Rivers has left the Orlando bubble due to an urgent family matter, sources tell @TheAthleticNBA @Stadium.

— Shams Charania (@ShamsCharania) July 24, 2020
The guard is expected to travel back to Orlando at some point during the next couple of days.
According to the NBA rules, players who exit 'the bubble' are required to quarantine for between four and 10 days upon their return. That's only if they are tested daily while they're away.
Before the NBA 'hiatus' in March, Rivers averaged 8.5 points, 2.4 rebounds, 1.6 assists and 1.4 threes across 60 appearances for the Rockets. The guard played some important minutes as a key role player, along with Eric Gordon and Ben McLemore.
Mike D'Antoni's team, who already clinched a playoff berth, are the sixth best team in the Western Conference with a 40-24 record. Houston is scheduled to play their first game of the restart on July 31st. against the Dallas Mavericks.