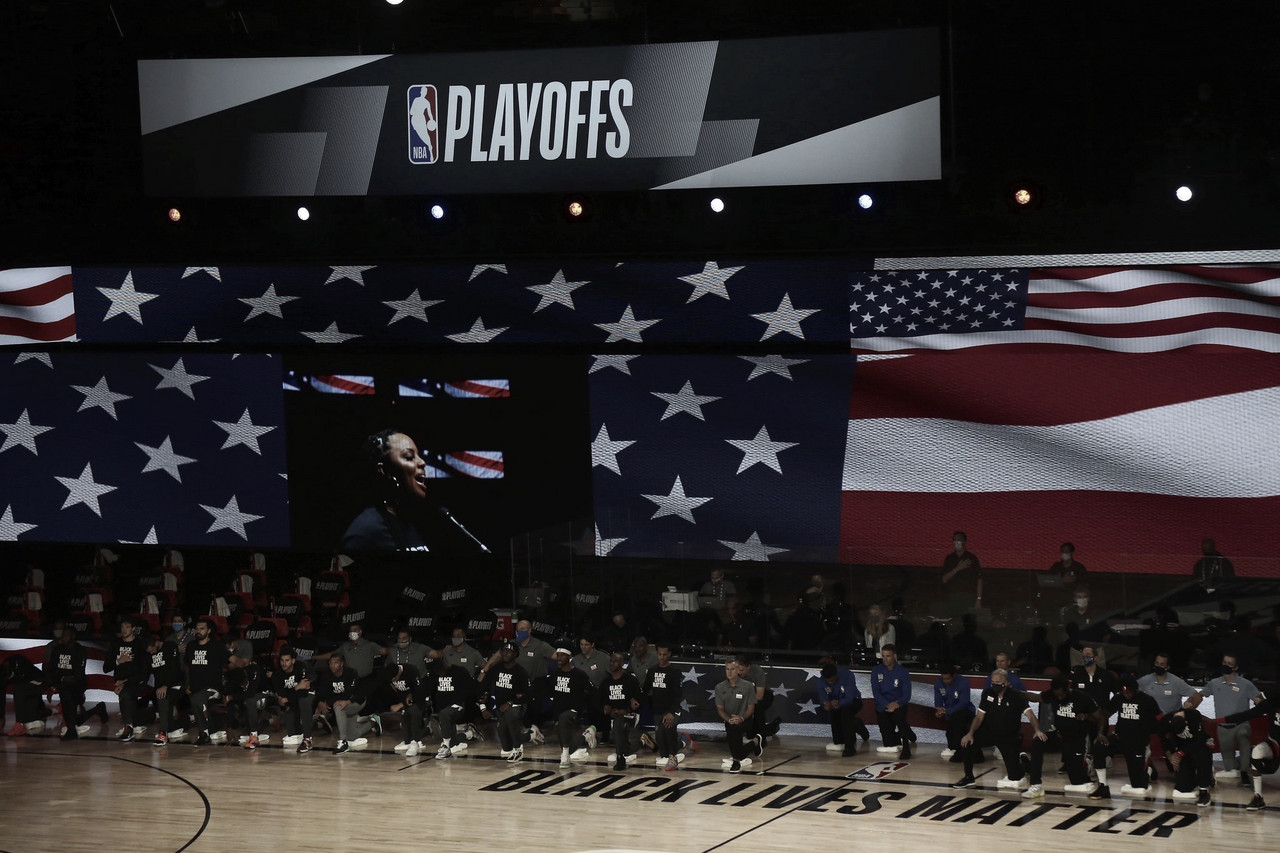 As a form of protest to the police shooting of Jacob Blake, a 29-year-old Black man, who was shot by police multiple times in the back in Kenosha, Wisconsin, six NBA teams decided to boycott their respective playoff games.
It all started with Milwauke, who was set to play Game 5 of the first round series against the Orlando Magic. The Orlando Magic players have decided to not accept the Bucks' forfeit, and the game will be rescheduled.
Giannis Antetokounmpo and his teammates did not participate in pre-game warm-ups and decided to stay put in the locker room for gametime.
Clock is at 0:00 —- Orlando Magic and Milwaukee Bucks are not on the court. pic.twitter.com/qAjoXDWCom

— Taylor Rooks (@TaylorRooks) August 26, 2020
The officers involved in the shooting have been placed on administrative leave, according to the Wisconsin DOJ's statement.
Players from all around the league showed their appreciation and respect to the Milwaukee Bucks organization for making the boycott.
WE DEMAND JUSTICE!!!

— Jamal Murray (@BeMore27) August 26, 2020
WE DEMAND CHANGE! SALUTE @Bucks ✊🏾🙏🏾🗣

— Donovan Mitchell (@spidadmitchell) August 26, 2020
SALUTE ✊🏾 @Bucks

— 13am Adebayo💥 (@Bam1of1) August 26, 2020
SALUTE ✊🏾 @Bucks

— 13am Adebayo💥 (@Bam1of1) August 26, 2020
respect ✊🏽

— Ja Morant (@JaMorant) August 26, 2020
The Houston Rockets and Oklahoma City Thunder continued, as they were set to play their fifth game of the series, when they decided to meet and boycott their game aswell.
Chris Paul from the Thunder is the president of the National Basketball Players Association and has had discussions with multiple executives about finding ways to use their platform in a positive way.
Russell Westbrook and Chris Paul emerge after the Thunder and the Rockets decide to boycott Game 6 pic.twitter.com/P5b4YDHKIm

— ClutchPoints (@ClutchPointsApp) August 26, 2020
Lastly, the Los Angeles Lakers and Portland Trail Blazers decided to do the same, and the NBA didn't have no other option than to reschedule all three games.
The Portland Trail Blazers and Lakers won't be playing Game 5 tonight, league says.

— Adrian Wojnarowski (@wojespn) August 26, 2020
Who knows where the NBA bubble goes from here, but there's no doubt that the players are not scared of making a statement world-wide, and show how bad racial injustice is in America.