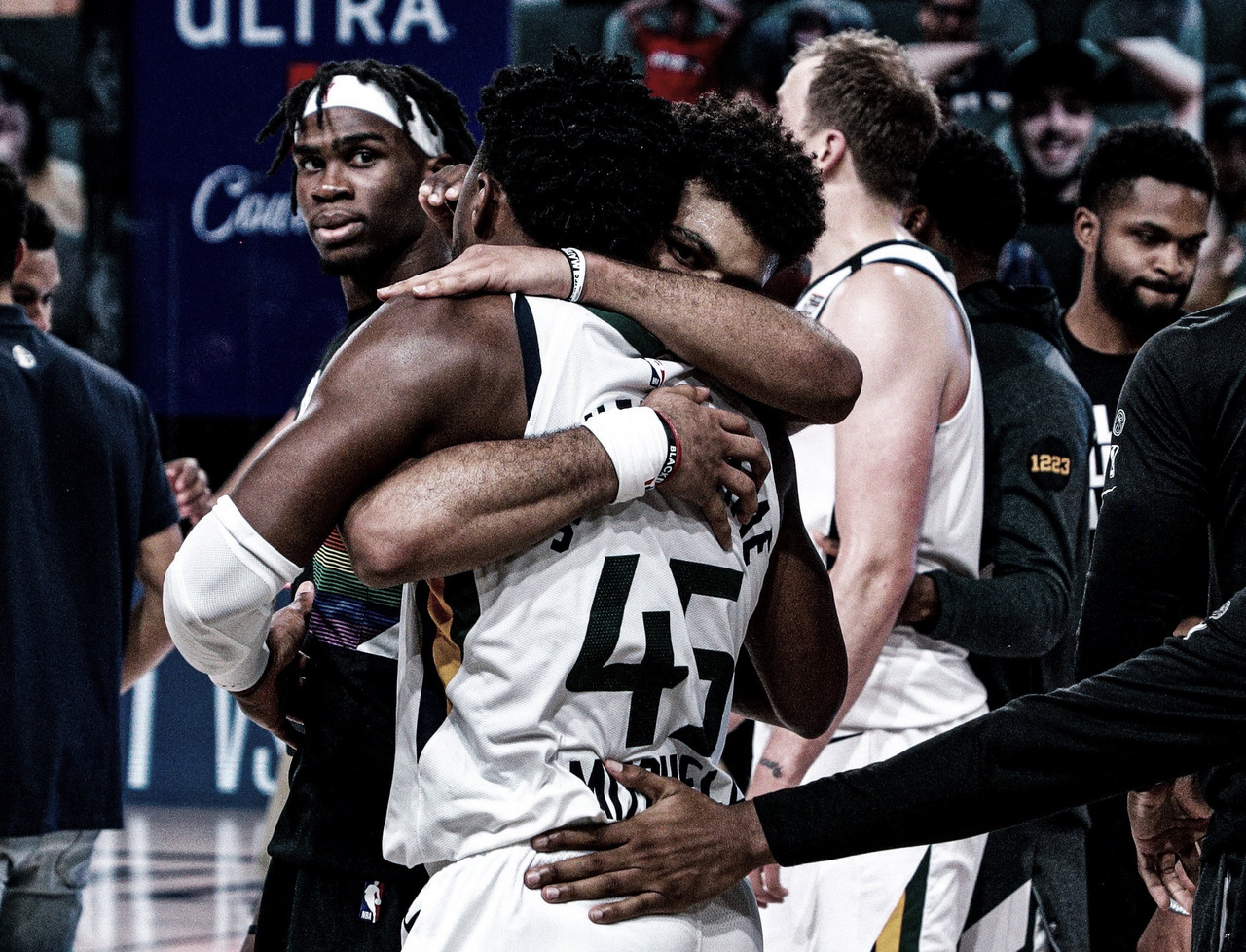 In one of the best series of the last couple of years, the Denver Nuggets erased a 1-3 series deficit against the Utah Jazz and managed to advance into the second round of the playoffs.
Denver became the 12th team in NBA history to come back from down 3-1 in a playoff series.
What an ending for Game 7.

Incredible series. pic.twitter.com/4NmE8gyB72

— Bleacher Report (@BleacherReport) September 2, 2020
The series went on all the way to Game 6 as a guard battle between Jamal Murray and Donovan Mitchell. While Murray recorded two 50 point games in the series and one 40-piece, Mitchell became the first player in NBA history to average 35+ PPG 50+ FG% 50+ 3P% 90+ FT% in a single playoff run.
Despite that, Game 7 was all about the battle of the 'big-men' as Nikola Jokic and Rudy Gobert went at it until the end.
Gobert had a double-double in the fourth quarter (10 points, 12 rebounds) and anchored a defense that held the Nuggets to 15 points in the final 12 minutes of Game 7. Still, Jokic gave the Nuggets the go-ahead 'bucket' with 27.8 seconds left which ended up being the difference.
''We were playing free,'' Jokic said. ''It was 1-3 so we had nothing to lose... We took it one game a time.''
Michael Malone's team will now face the Clippers in the Western Conference semifinals. Los Angeles cruised over Dallas in a first round six-game series.