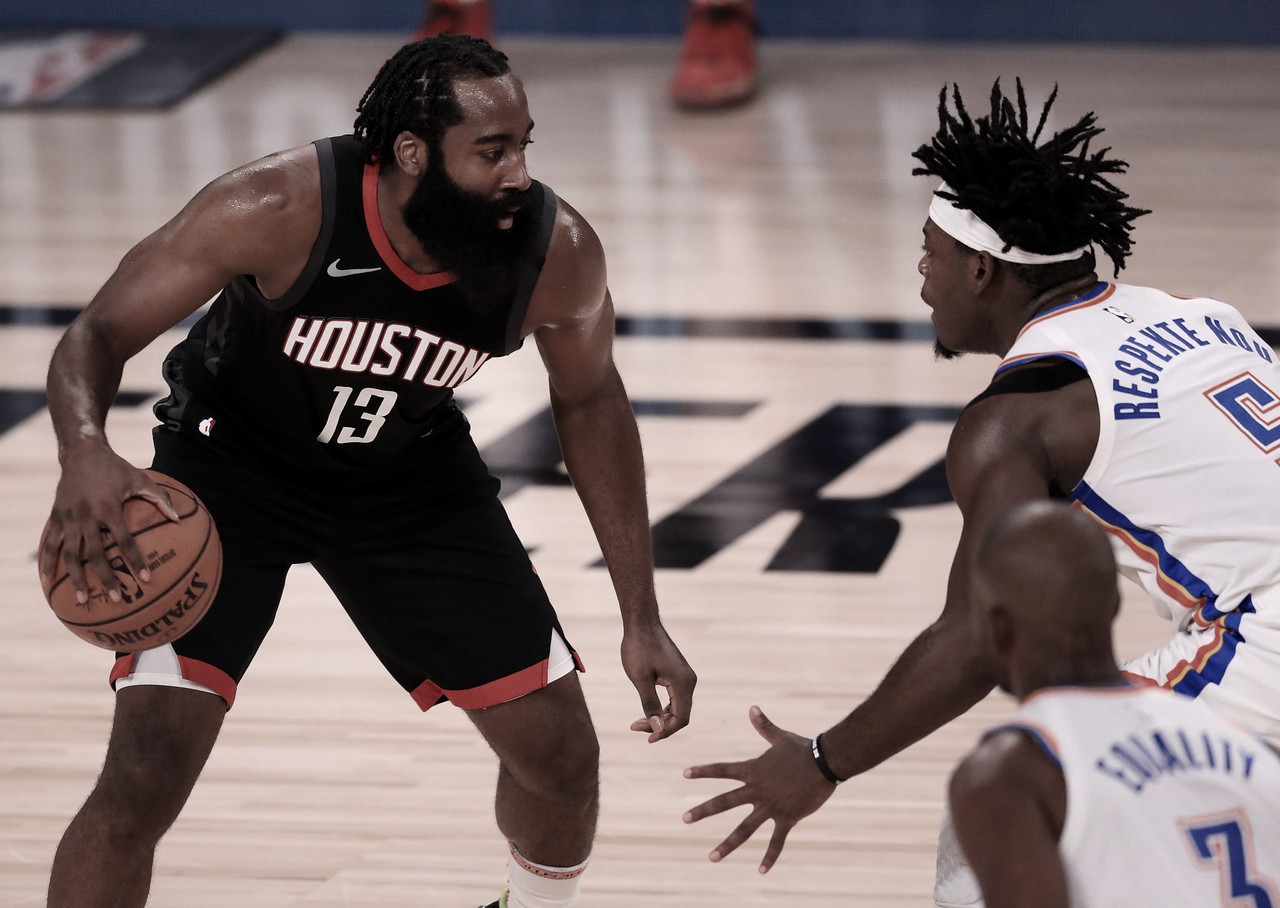 Incredibly enough, another Game 7 in the Western Conference first round shocked the world, as the Oklahoma City Thunder and Houston Rockets went at it to earn a spot in the second round.
After being down 1-3 in the series, OKC fought hard and managed to force a Game 7. Unluckily for them, effort wouldn't be enough, as James Harden and the Rockets clinched a spot in the conference semifinals.
Throughout the series, Harden had to elevate his game, specially after Westbrook being out for the first couple of contests with a quad injury. 'The Beard' averaged 29.7 points per game, along with 8 assists and 6.3 rebounds.
Harden's night on Game 7 wasn't his best, as he shot 4 of 15 and 1 of 9 from 3-point range to finish with 17 points. Still, great players find ways to make an impact when they're not scoring, and that's exactly what he did. With just a couple of second remaining in the game, Harden blocked Lu Dort's shot, which would eventually secure the win for Mike D'Antoni's team.
The Rockets will now face the Los Angeles Lakers in the semifinals. Frank Vogel's team cruised through a 4-1 series win over the Portland Trail-Blazers in the first round.
Big respect to the Oklahoma City Thunder for this great run. Despite trading away their two best players last summer (Paul George & Russell Westbrook), and having only 0.02% chances of making the playoffs at the beginning of the season, Chris Paul and his crew proved everyone wrong.
The future looks bright in Oklahoma City, as they have fifteen first round picks in the next 7 NBA drafts, which they got in large part for trading away George and Westbrook.