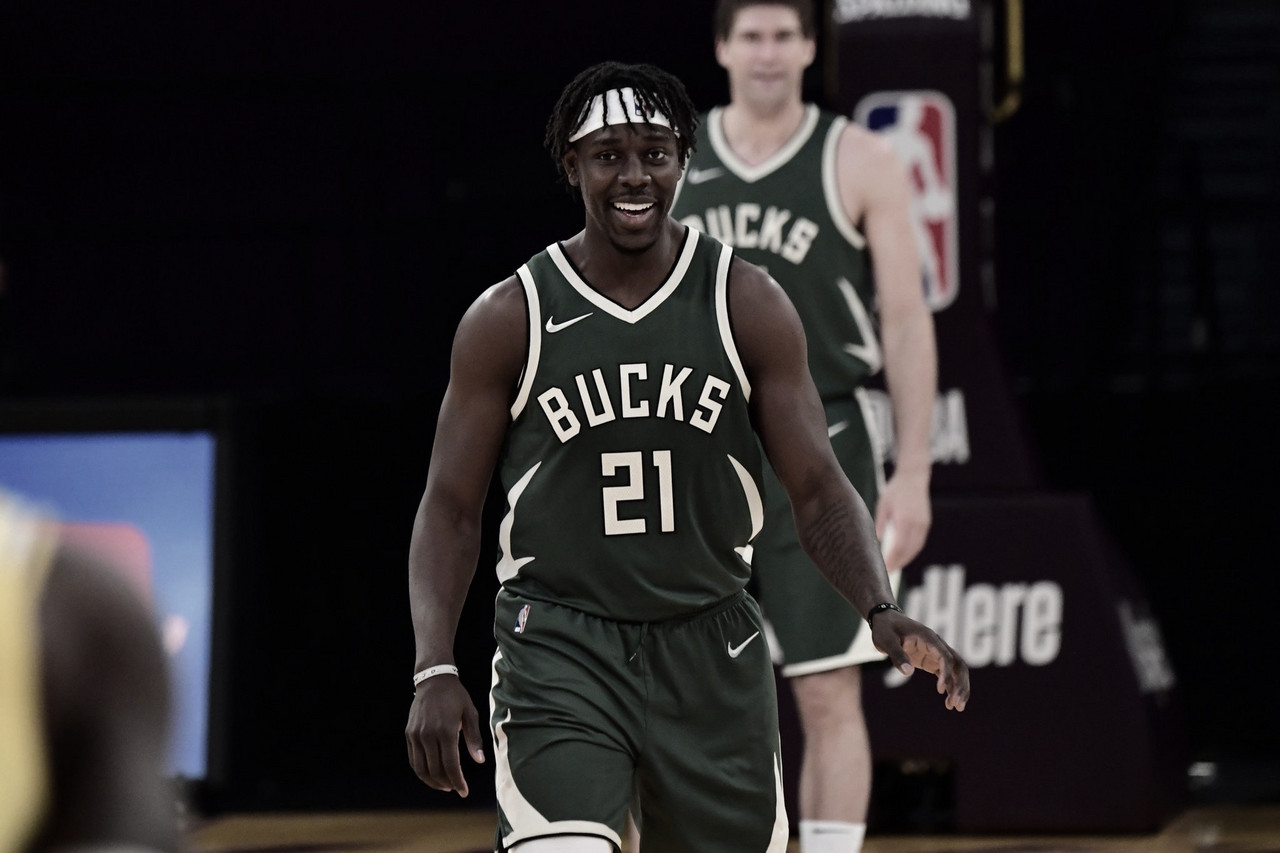 Less than an entire season in with the Milwaukee Bucks, and the organization has already decided they want to keep guard Jrue Holiday for some time.
The Athletic's Shams Charania reported Holiday has signed a four-year maximum contract extension with the Bucks.
Milwaukee star guard Jrue Holiday and the Bucks have agreed to a four-year maximum contract extension worth up to $160 million, his agent Jason Glushon of @GlushonSM told @TheAthletic @Stadium.

— Shams Charania (@ShamsCharania) April 4, 2021
According to the NBA, under the terms of his new deal, Holiday receives base salaries of $30.1 million next season, $32.4 million in 2022-23 and $34.7 million in 2023-24. He also holds a $37 million option for 2024-25.
"I don't think you can kind of appreciate the strength and physicality he brings to both ends of the court until you get to see it night in and night out," coach Mike Budenholzer said. "What he does defensively, takes on different matchups, different-sized guys, you hear about it and everybody talks about it and everything, so you have this expectation, but once you're around it, it's even more impressive."
Holiday, who was acquired from the New Orleans Pelicans in November as part of a four-team trade, is averaging 17 points, 5.4 assists, 4.6 rebounds and 1.8 steals this season.
"I'm really not the type to be wooed and all that," Holiday said. "I don't need to be courted or whatever, but it felt good to be appreciated. It felt good to be wanted."
"I'm a Buck for life." - @jrue_holiday11 pic.twitter.com/wTVog8z7fc

— Milwaukee Bucks (@Bucks) April 4, 2021