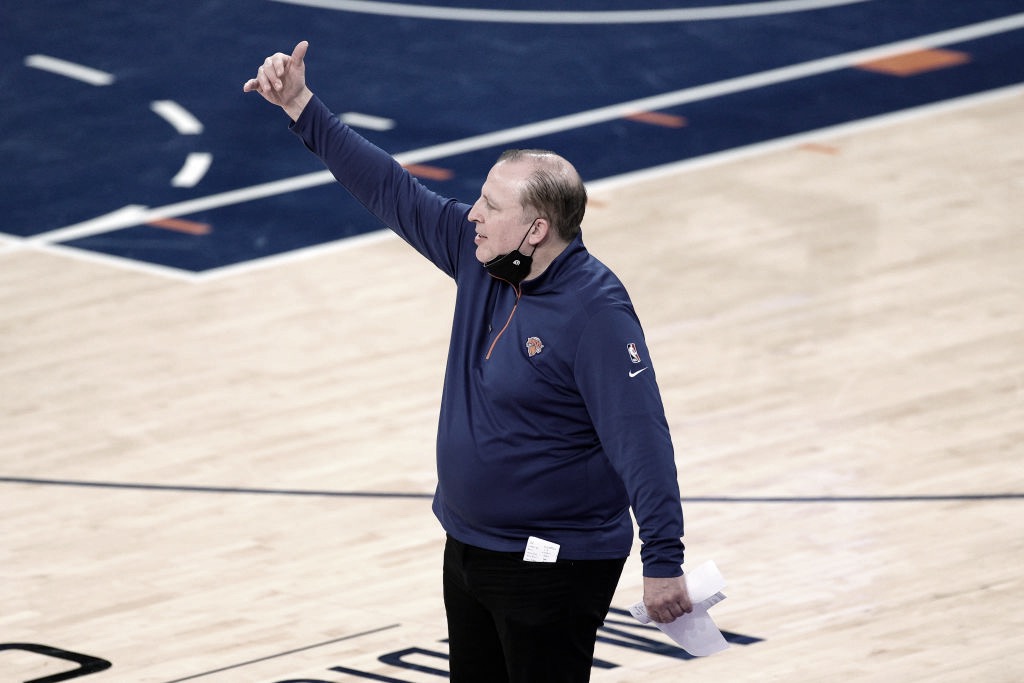 New York Knicks head coach, Tom Thibodeau, was named NBA Coach of the Year.
This is the second time Thibodeau has won the award, the first being during the 2010-11 season with the Chicago Bulls.
He has now made history as the first coach to win the award with two different franchises.
He narrowly defeated Phoenix Suns head coach, Monty Williams, to the award.
Williams finished second, ahead of Utah Jazz head coach Quin Snyder, who came third.
Thibodeau led the Knicks to the playoffs for the first time since the 2012-13 season.
They were eliminated by the Atlanta Hawks in the first round and in five games but that doesn't take away from what was a big season for the franchise.
They also clinched the fourth seed in the Eastern Conference, with a 41-31 record.
He turned the Knicks into one of the best defensive teams in the NBA and earned them a reputation as a team that played hard nightly.
After winning the award, Thibodeau said: "It's an honor to obviously receive this award."
"I think this award reflects more of our group, and our team, and organization.
"Anytime someone gets recognized individually it's usually a by-product of the team winning and exceeding expectations."