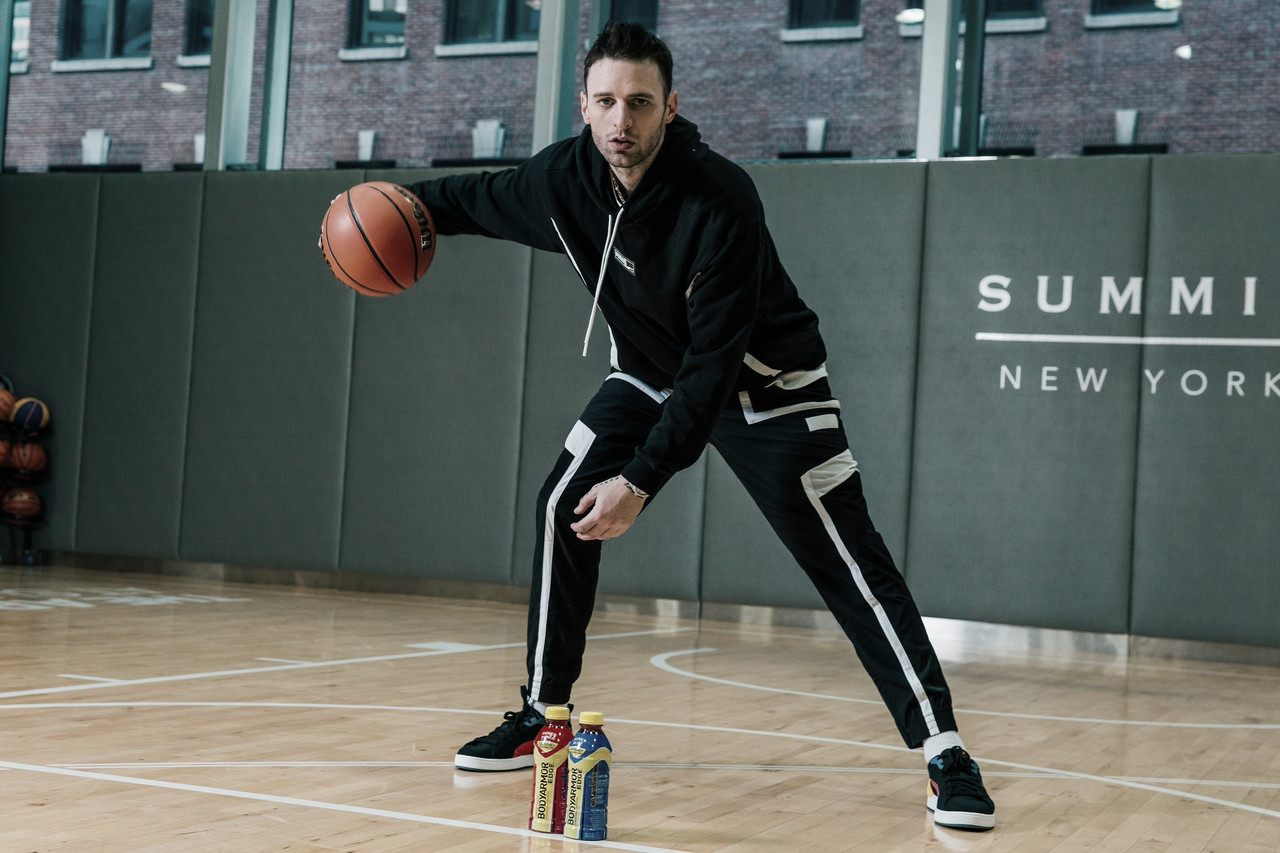 The NBA trainer Chris Brickley has created an entire new lane for coaches and players who want to transition from sports to any other area in life.
By reaching deals with multiple organizations outside from basketball, Brickley has become a role model for many people, including setting trends in fashion and music.
In the past, the NBA trainer has expressed his gratitude towards his manager, Alex Koblenz, who has literally changed Brickley's life.
Following his departure from the New York Knicks organization, the trainer received many calls from multiple managers offering their services, but once Brickley connected with Koblenz, he realized his intentions were genuine.
Deals
Just a couple of years later, not only is he the first trainer to ever sign a sneaker deal, but has also partnered with Wilson, Body Armor, Therabody, Hennessy, Stock X, Zegna and Topps.
Back in 2019, Chris signed a multi-year deal with Puma. His ascent wouldn't stop there as he is also the first skills coach to ever feature in a video game (NBA 2K) and to ever have his own menu item at Chipotle, 'The Chris Brickley Bowl'.
''Being on the video game, NBA 2K kinda changed my life,'' Brickley said during the All The Smoke Podcast with NBA Champions Matt Barnes and Stephen Jackson. ''Kids come up to me and ask me if I'm Chris Brickley from 2K. You have the entire world playing a video game that has my tattoos and my drills in it. It's amazing.''
Aside from coaching the best players in the world, Brickley is also an ambassador for the worldwide hat brand, Lids.
These days having a good support system is key in order to make it in the big stage, and by the looks of it Brickley seems to have found a solid right hand in his manager, Alex Koblenz.
The journey seems to only be starting for the skills trainer, who has broken all sorts of barriers and showed that life for trainers goes way beyond than just making players better on the court.