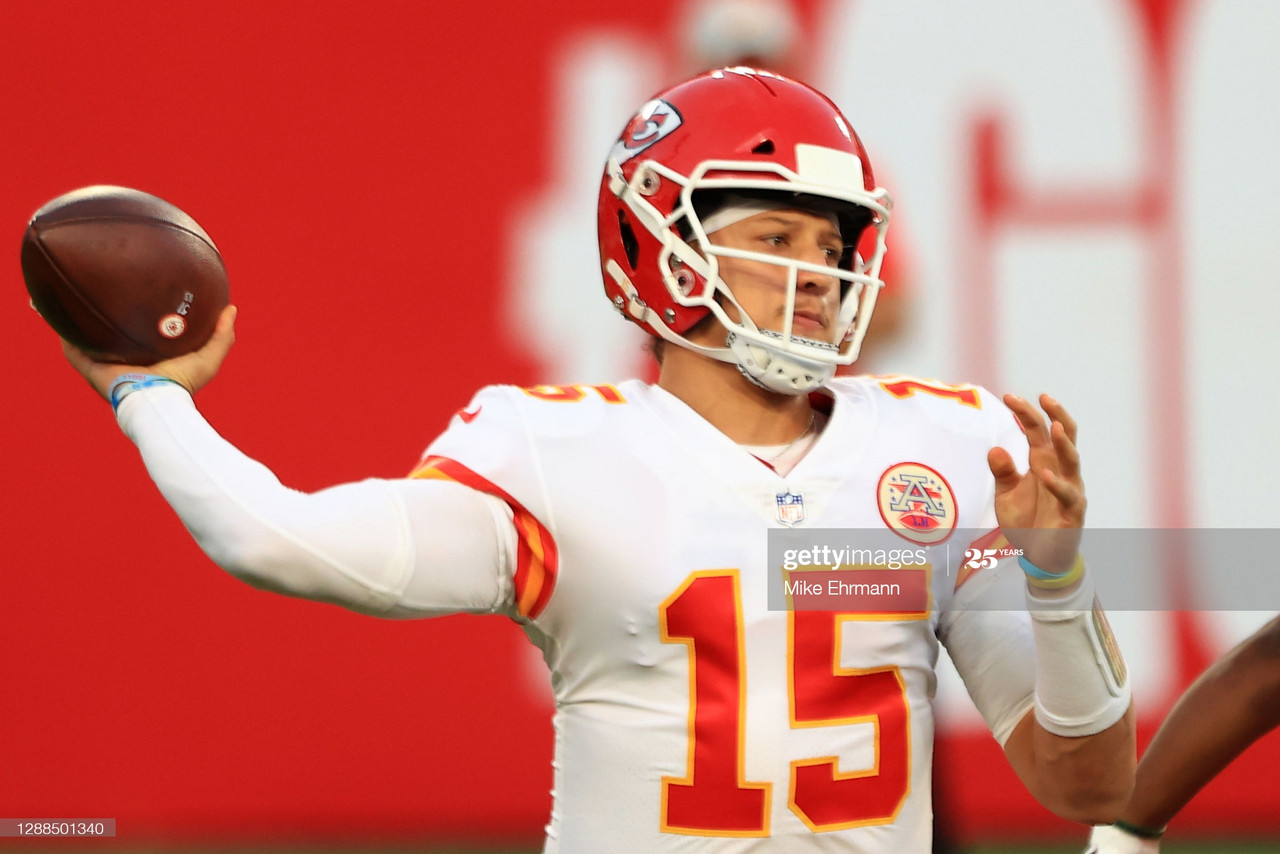 The Kansas City Chiefs have picked up an important victory as they went into Raymond James Stadium and defeated the Tampa Bay Buccaneers 27-24.
Patrick Mahomes was in top form as he threw for 462 yards and three touchdowns, all to Tyreek Hill. The Chiefs wide receiver had a monster game, catching 13 passes for 269 yards.
After going over 1,000 yards for the season, Hill said "it feels good, you know, but I feel like there's still a lot of work for me to do. I'm always trying to get better, got to be consistent with what you do."
Tom Brady completed 27 of 41 passes for 345 yards with two touchdowns and two interceptions and although he was happy with how the Buccaneers fought back, he knew the fast start by Kansas City was too much to overcome.
"We battled back but we left ourselves a big deficit", he said. "When you play a good offense we've got to do our job offensively and keep them off the field."
Chiefs storm out early, hold on as Buccaneers make late push
The first quarter proved to be the difference as the Chiefs raced out to a 17-0 lead. They took the opening drive 74 yards in eight plays, capped off by a 19-yard field goal by Harrison Butker.
With 6:49 left in the quarter, the defending Super Bowl champions needed just one play to increase their advantage to 10-0 as Mahomes found Hill for a 75-yard score.
After a third straight punt from Tampa Bay to open the game, again Mahomes conected with Hill, this time from 44 yards out as Kansas City completed a 90-yard drive that left the Buccaneers faithful stunned.
What looked like another scoring drive by the Chiefs as the second quarter began ended when Mahomes fumbled at the Tampa Bay eight and William Gholston recovered at the Buccaneers' 14.
Brady, who was just 5 of 10 for 32 yards over the first four drives, connected with former New England teammate Rob Gronkowski for 29 yards to the Chiefs 37 and his next pass had the Buccaneers in the end zone as Ronald Jones II cut the lead to 17-7.
Mahomes took Kansas City on a 13-play drive with time winding down in the first half and Butker came on to kick his second field goal of game, this one from 29 yards out to make the score 20-7 as the game reached halftime.
Tampa Bay answered as Ryan Succop converted a 26-yard field goal on the Buccaneers' opening possession of the second half to bring it to a ten-point margin again, but the decisive score of the game came on the very next drive.
The drive looked to be over after safety Jerome Whitehead intercepted Mahomes, but Tampa Bay was flagged for offsides. That proved to be costly as five plays later, Hill hauled in his third score of the game from 20 yards to make it a 27-10 contest.
Brady was intercepted on consecutive drives by Breshaud Breeland and Tyrann Mathieu, but the Chiefs could do nothing with either one and as the fourth quarter began, the future Hall of Famer began his comeback.
Mike Evans caught a 31-yard score on a quickfire drive that took just two and a half minutes to cut the lead to 27-17 and after forcing Kansas City to punt, Brady and Evans hooked up again, this time from seven yards away to make it 27-24.
Ultimately, the comeback would fall short as the Chiefs were able to run out the final 4:10 of action after Hill caught an eight-yard pass on third and seven to improve to 10-1 while the Buccaneers fall to 7-5 on the year.
"The last one, I learned a long time ago, you don't give Tom Brady another chance", Kansas City head coach Andy Reid said. "That's why he's the GOAT. So don't give them the ball back. That's the mindset there."
Up next
Kansas City hosts Denver on Sunday Night Football, which will kick off at 8:20pm while Tampa Bay will have their bye week before hosting Minnesota at 1pm on December 13th.