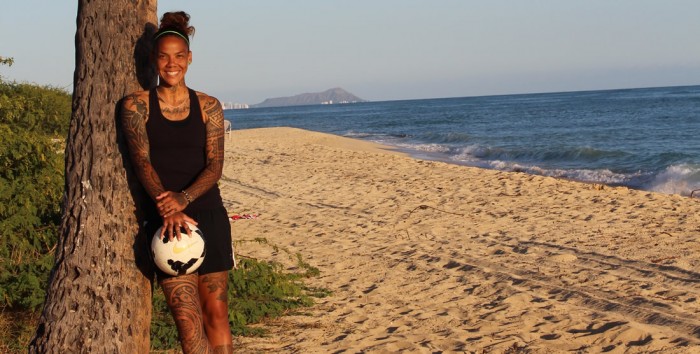 After a watching a trio of players leave the squad, the Sky Blue FC made major news yesterday by officially announcing that former U.S. Women's National Team and Sky Blue FC forward Tasha Kai has signed with the team. Kai returns to the club after previously playing the 2009 and 2010 seasons with New Jersey, where she played a key role in helping the team raise the 2009 Women's Professional Soccer (WPS) championship.
Per league and club policy, terms of the deal were not disclosed.

"We are beyond excited to bring in a player of Tasha's quality and proven track record. She is going to give us so many options on the field," said Christy Holly, Sky Blue FC head coach. "Tasha is someone who comes with a huge personality that is very attractive to us and really connects with the fans. She has a renewed enthusiasm and a renewed energy to come back and prove again what a quality player she is. What a great addition she will be to what we are trying to achieve this season and beyond."
New energy brought into squad
Bringing back a player of such skill and personality will greatly help alleviate the losses of forward Nadia Nadim as well as midfielders Katy Freels and Hayley Haagsma McCall. Much like Kai will, Nadim brought personality to the pitch and was a fan and media favorite. How much soccer Kai has left in her at 32 remains to be seen, but bringing back a player that is tied to the very beginning of the franchise is a great move in terms of on the field contributions as well as putting fans in the stands. The team will need her energy and her leadership immediately.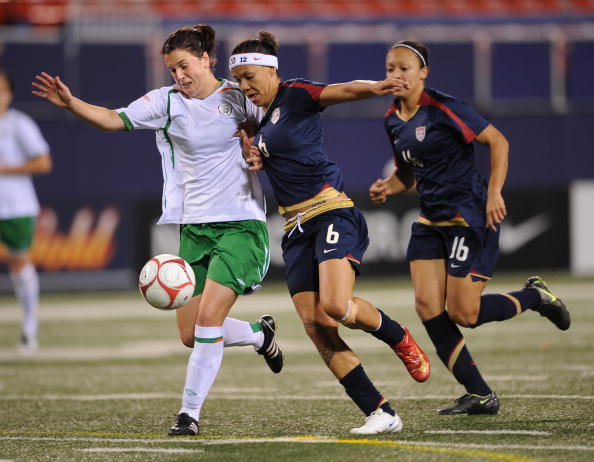 The former three time Western Athletic Conference Player of the Year began her professional career with the Sky Blue in the inaugural 2009 season of the Women's Professional Soccer (WPS) league, as part of the USWNT player allocation. During her first season, she scored six goals long with one assist. In the WPS playoffs, she scored a key goal in the quarterfinal match and added an assist on the game winning tally a week later, defeating the Los Angeles Sol. In her second season she scored five goals in 19 games. The following year she appeared in 19 games for the Philadelphia Independence, scoring 10 goals in what would be the final year of the league.
Kai brings international experience
She made her UWSNT debut at the 2006 Algarve Cup her play making skills gained national attention, by scoring goals in her first two matches, becoming the fourth player in USWNT history to do so. She was also a member of the U.S. WNT in the 2007 FIFA Women's World Cup in China. Over four years on the national team, Kai registered 24 goals and 13 assists in 67 matches.

"This is an exciting signing for both fans of Sky Blue FC and the women's game in general," stated Tony Novo, Sky Blue FC President & General Manager. "We are very pleased to have Tasha coming back to New Jersey, and we know she will have a tremendous impact on our club, both on and off the field. She always plays with an incredible amount of energy."
While she is not expected solely to make up for the loss of Nadim and Freels, she could potentially team with the fast Maya Hayes at the front of the Sky Blue attack. If that's the direction Holly wants to use Kai and Hayes, they will have to match the 11 goals scored by Freels and Nadim in 2015 to make the pairing successful.When asked how she felt returning to her former club, Kai had this to say: "I am very happy to be back in New Jersey and part of Sky Blue FC again, not to mention playing alongside Christie Rampone like old times," Kai remarked. "I want to thank Christy Holly, Christie Rampone and Sky Blue FC ownership for presenting me with an opportunity to be part of this great and respected franchise again. II don't think the fans are ready to see the captain of the ship, two MAC Hermann Trophy winners, one crazy Hawaiian and all of my teammates on the pitch together. 2016 will be an exciting year. Let the fun begin!"
all quotations courtesy of skybluefc.com