 As if the season couldn't get any crazier, the Seattle Reign just announced the signing of former Reign player Nahomi Kawasumi. Kawasumi, a Japanese international forward, played on loan for the Reign in 2014 before returning home to her Japanese club, INAC Kobe Leonessa.
Kawasumi's 2014 campaign
In her short campaign with Seattle, Kawasumi played an incredibly huge part in turning the club around after a rough inaugural 2013 season, in which the Reign ended up second-to-last overall in the standings. Kawasumi made 20 appearances for the Reign in 2014, scoring nine of Seattle's league-record-breaking 50 goals for the season. Her presence on the field helped the team collect a 16-match unbeaten streak - also a league record - and led the team to the first NWSL championship in Seattle Reign history.
Kawasumi's nine goals placed her at fifth-most for the 2014 season, and she tallied five assists as well. She was named to the NWSL's Best XI of the season for her success, undoubtedly making a huge impact on the Reign and the league itself in her short time in the United States. Her performance certainly wowed everyone around the league, and Seattle Reign general manager Laura Harvey even offered Kawasumi a multi-year contract once the season had ended. The Japanese forward opted to go back home to INAC Kobe Leonessa, where she's played since 2008.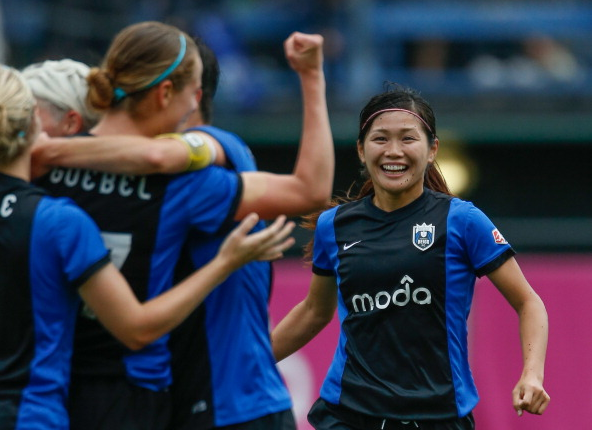 "We are extremely happy to bring Naho back to Seattle," Harvey said to Seattle's media about the signing. "She was a huge influence on our group when she was a Reign player before and having someone of her quality and experience back with this team is really exciting."
International experience
Aside from club accomplishments, Nahomi Kawasumi has represented Japan in the 2011 and 2015 Women's World Cups as well as the 2012 Olympics, making 82 appearances for her country. In 2011, she earned the title of world champion in Germany, helping Japan with a brace in their win against Sweden in the middle of the tournament. In 2012, she scored against Canada in Japan's opening match, leading the way to the final, where she earned a silver medal.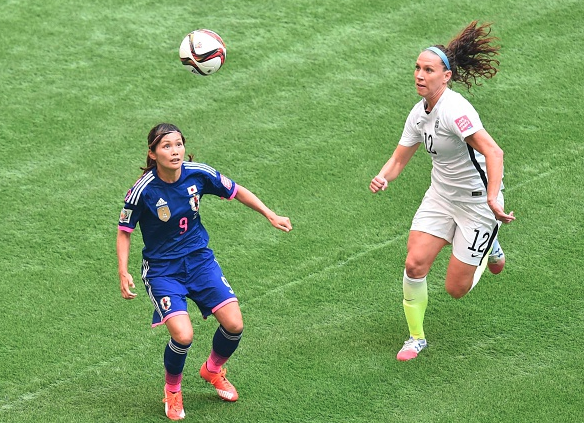 The huge return
"I'm back to Seattle again, and I'm so happy to join Seattle Reign FC." the forward told Seattle media when asked about the move. "I will do my best for the team."
Kawasumi is scheduled to arrive in Seattle within the next week-and-a-half. Terms of the deal have not been released, but needless to say, coach and general manager Laura Harvey has worked her legendary magic once again.
The Seattle Reign returns home to Memorial Stadium on July 2 to face Boston Breakers at 7:00 PM PT.