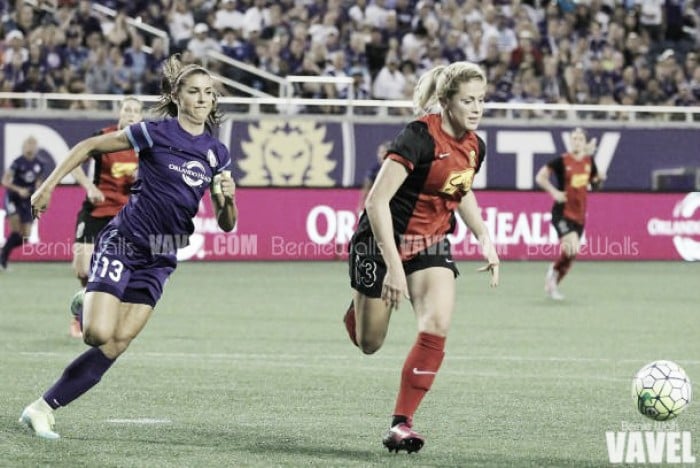 The Western New York Flash is hoping to continue its hot streak when they host the Portland Thorns on Friday. The Flash have won their last three games at home including a 1-0 win against the Orlando Pride last week.
The Flash's rookie goalkeeper Britt Eckerstrom had her second consecutive shutout and made nine saves during the game. She earned NWSL Player of the Week honors for Week 8 for her stellar game Eckerstrom has not allowed a goal in the first 180 minutes of her career with this last win and the win against the Boston Breakers two weeks ago.
Last week was the night of rookies for the Flash as Makenzy Doniak scored her first professional goal as the lone goal of the night. The goal came in the fourth minute and the game was held to a stalemate for the rest of the night.
Defense was key last week as the Pride had 14 shots and nine of them on goal. They managed to shut down the offensive power that is Alex Morgan.
This week the Flash will need that defensive power when the Thorns come to town. The Thorns remain the only undefeated team in the league, but with three wins and five draws. The offensive power of the Thorns in Nadia Nadim, Christine Sinclair, Lindsey Horan and many others is going to be tough to combat, but the strong defense of the Flash could keep them at bay.
The Thorns look for road win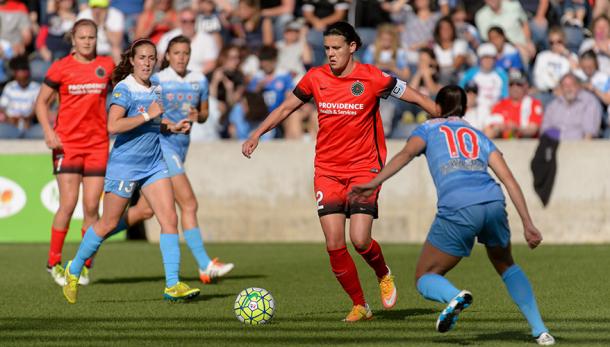 The Thorns managed a 1-1 draw in Chicago last week to keep their unbeaten streak alive. Sinclair had the lone Thorns goal in the first half, but the Red Stars tied it up in the 62nd minute off of a Christen Press goal.
The Thorns had six shots and four of them on goal while only allowing one on goal during the match.
The team has managed to be dangerous in the offensive third this season and has been a dominant force, but they have struggled to score. In all of their games but one this season, the Thorns have scored either zero or one goal.
To beat this dominating Flash team, the Thorns are going to have to finish on their opportunities in the attacking third. The strong forwards and midfielders are going to be key to making those opportunities happen.
New Arrival
With the arrival of French international Amandine Henry, the team is likely to benefit from her attacking skill, but the question is will she make her debut on Friday?
The clash at the top of the table starts at 7 pm ET at Rochester Rhinos Stadium in Rochester, New York on Friday. You can watch on the NWSL YouTube channel.