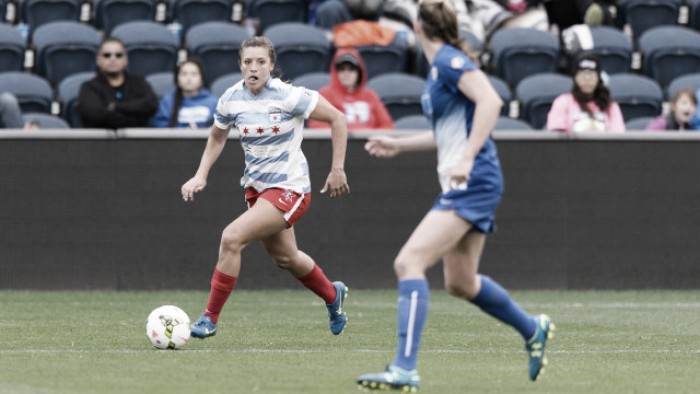 It has been a great couple of days for Chicago Red Stars striker Sofia Huerta. First, she scored a brace against the Boston Breakers in Chicago's 3-0 win over the last place team in the NWSL last weekend. Today she was named the NWSL player of the week for her efforts.
Huerta started off the scoring for Chicago in the third minute when she finished off a great cross from midfielder Vanessa DiBernado. All Huerta needed was a touch and it was enough to deflect the ball into the top right corner. She then added to her tally a few minutes after the second half kicked off when she took advantage of a mistake by the Boston defense in their own penalty area. She picked up the ball and curled it into the top left corner of the net for Chicago's second goal and her second goal of the match.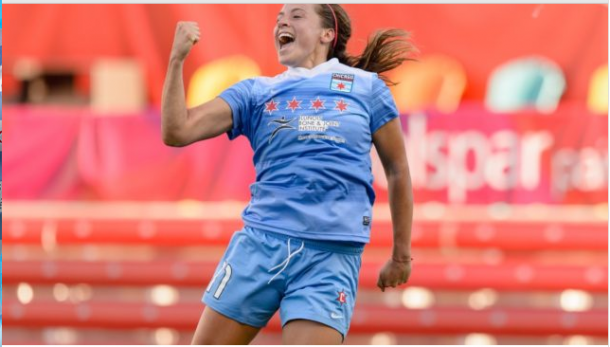 Looking to continue her rise in form
With Christen Press leaving for international duty, Huerta will be the main striker for the Red Stars moving forward. Along with Jen Hoy, the duo will be the starters when Press leaves to represent the USWNT in Brazil in the Olympics. This won't be the first time Chicago has had to adapt without Press, they did it last year and Huerta stepped up.
Although she was just a rookie, Huerta rose to the call when asked to make up for the production in Press's absence. She scored six goals in her 19 appearances for the Red Stars. Huerta was one of the top rookies and was up there in consideration for Rookie of the Year, an award that was given to her teammate Danielle Colaprico. The striker, who played for Santa Clara in college, has had a rough start to the season. Up until this game with the Breakers, she had one goal scored this year. But things are looking up as the Red Stars head to face Portland on the 22nd of June.