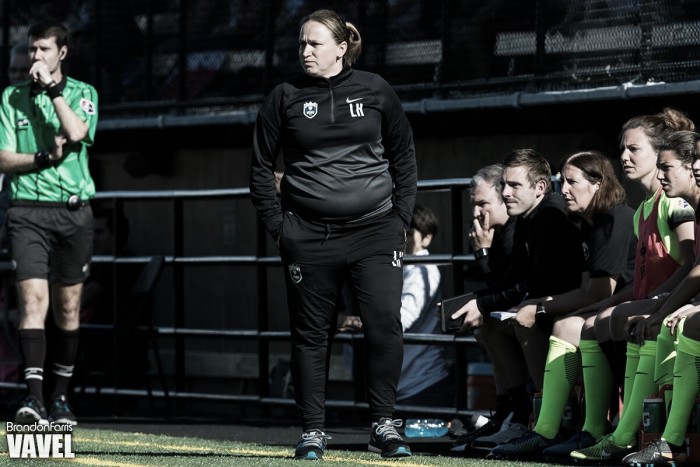 The Seattle Reign announced on Tuesday that they have re-signed general manager and head coach Laura Harvey to a contract through the 2020 NWSL season. Harvey has been Seattle's only team since they joined the NWSL in the inaugural 2013 season.
Harvey comments on extension
Harvey has one goal for Seattle and their fans, win the NWSL Championship and she said as much in a press release: "I am excited by the opportunity to achieve our ultimate goal — the NWSL Championship. Bill [Predmore] and I share a vision for how best to build a championship-caliber team, so I thank him for his trust and support as we work towards that objective. We are an ambitious, relentless club that won't be satisfied with anything less than a championship."
Harvey has averaged over ten wins a season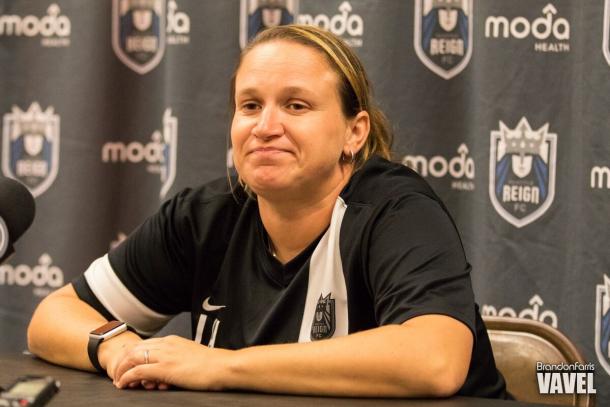 In her four years in charge, Harvey has led the Reign to a record of 42-25-19 (win-loss-tie). She has led them to two NWSL Shield (2014-2015) and two NWSL Championship games (2014-2015). During her time, no other team has more wins than Seattle. She has been named NWSL Coach of the Year twice (also 2014-2015) and has been named to the 10-coach shortlist for FIFA World Coach of the Year for Women's Football (2014-2015). She was also recognized as the FA Coach of the Year and the FA Pro Game Female Elite Coach of the Year in 2014.
Owner Bill Predmore praises Harvey
Reign owner Bill Predmore had nothing but good things to say about Harvey and considers her the best coach in women's football.
"I believe Laura has demonstrated she is the best coach in women's football. The results she has delivered on the pitch, her ability to attract world-class talent and her unique gift for managing and inspiring players has made her a truly special leader for our club. Our ultimate objective remains the NWSL Championship — Laura is the best person to help us achieve that goal."
Time to rebuild for 2017
The Reign just missed out on making the playoff for the third straight season by two points in 2016. Harvey will need to find someone to replace the recently departed Kim Little. She will also need to replace the recently retired Keelin Winters. Knowing Harvey, she will have no trouble in replacing these players and making Seattle that much better.