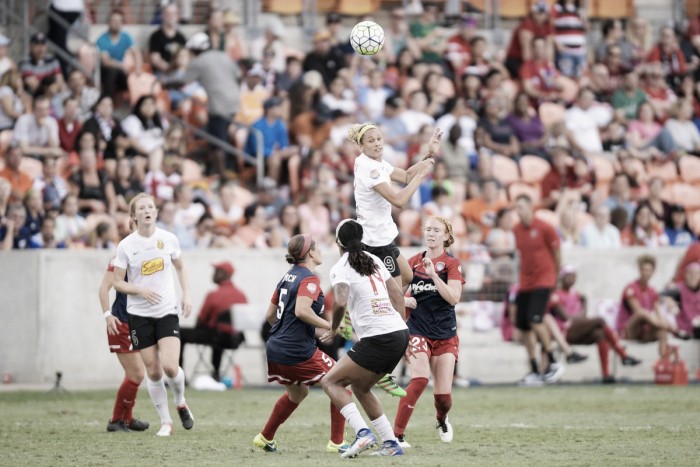 On Wednesday, the National Women's Soccer League (NWSL) opened the Re-Entry Wire as part of the End of Season Process. There are 13 players across the league on this list. The complete list of players was given to all 10 teams in the NWSL ahead of Wednesday's Re-Entry Wire Release at 1pm Eastern Time. All teams have until Thursday, October 20 at 1 pm Eastern Time to claim a player.
If a player is wanted by more than one team, said player will be awarded to the team at the top of the Waive Tie-Breaker Order. When a team claims a player through the tie-breaker, they move to the bottom of the list for the remaining waiver sessions for the rest of the offseason.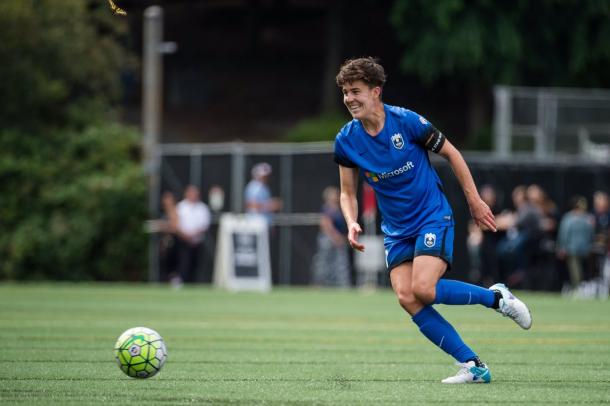 Player Re-Entry Wire List
Eunice Beckmann (Boston Breakers)
Janice Cayman (Western New York Flash)
Michelle Cruz (Seattle Reign FC)
Laura Del Rio (Washington Spirit)
Sinead Farrelly (Boston Breakers)
Ghoutia Karchouni (Boston Breakers)
Jami Kranich (Boston Breakers)
Molly Menchel (FC Kansas City)
Kaitlyn Savage (Orlando Pride)
Kathryn Schoepfer (Boston Breakers)
Jennifer Skogerboe (Portland Thorns FC)
Rachel Wood (Boston Breakers)
It should be noted that Jennifer Skogerboe of the Portland Thorns was not offered a contract due to her recent signing with South Korean club Suwon FMC in the WK League. Ellie Brush of the Houston Dash will play for Canberra United and also in the AFL for the remainder of the year.
Retirements
On top of this list of 13, seven players throughout the league have announced retirement and have not been included in the Re-Entry Wire. If a player decides to come out of retirement, their rights remain with their most recent club.
These players include Haley Carter (Houston Dash), Becky Edwards (Orlando Pride), Coco Goodson (Sky Blue FC), Shawna Gordon (Sky Blue FC), Kat Williamson (Portland Thorns), and Keelin Winters (Seattle Reign).