With the NWSL season officially ending at the start of October and not to return to action until April of next year, plenty of NWSL teams have sent players on loan to the Westfield W-League in Australia. The W-League, established in 2008, enters its ninth season this week, with nine teams competing for the Grand Final. This Australian league's season typically runs from November to February, each team playing 12 matches in regular season before play-offs. Out of all 10 NWSL teams, 29 players will be on loan to the Australian league this offseason.
Chicago Red Stars lead loan pool with eight
The Chicago Red Stars will be sending three players on loan this offseason together: Katie Naughton, Danielle Colaprico and Sofia Huerta. All three will be playing together for Adelaide United. In addition to the trio, Jen Hoy, Arin Gilliland, Sam Johnson, Alyssa Mautz, and Vanessa DiBernardo will also be playing in the W-League this offseason.
Naughton, one of the Red Stars' 2016 NWSL College Draft picks, became a crucial part of the backline in her rookie season. She played in 18 matches and logged 860 as a center back this season, and will continue to grow her game overseas.
Colaprico and Huerta will join Naughton, both 2015 NWSL College Draft picks. Colaprico, a recent USWNT call-up, was named Rookie of the Year in 2015 and has been named to the Second XI both in 2015 and 2016. Huerta was also named to the Second XI in 2016 and has a total of 13 goals and five assists combined in her two seasons in Chicago.
Hoy and Gilliland will play for Newcastle Jets FC. In 2016, Hoy scored two goals in 15 matches, scoring both of them against the Seattle Reign. In 2014 and 2015, she had a total of ten goals and eight assists for the Red Stars. Meanwhile, Gilliland made herself a staple in the Red Stars' backline, being named to the Best XI for 2016 and also receiving a call up to the U.S. Women's National Team.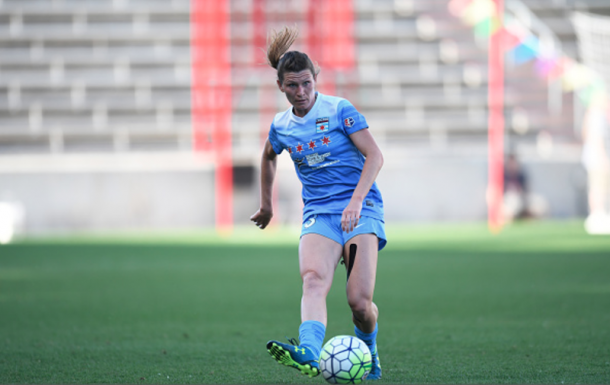 Johnson will be on loan to reigning champions Melbourne Victory FC. Since joining Chicago in 2014, she's appeared in 47 games, starting all but one in 2016. She also has logged a total of 4,000 minutes for the club, making her one of the top five active players.
Lastly, Vanessa DiBernardo will return to Perth Glory FC for her second consecutive season on loan. In her last W-League season, DiBernardo started in all eight games she played in, scoring the team high of six goals. She was awarded the Golden Boot and Most Glorious Player Award for the club as well as W-League Goal of the Year with her goal from 30-yards out. In her three years with Chicago, DiBernardo has tallied 15 assists, seven of them coming in 2016. Her Red Stars teammate and fellow midfielder Alyssa Mautz will join her for the first time this season at Perth. Since joining Chicago, Mautz has scored nine goals in 70 appearances for the club.
Expansion team Pride sends five players on loan
Orlando Pride head coach Tom Sermanni, who in part helped create the W-League during his time as head coach of the Australian Women's National Team, will have five of his players in Australia this off season.
Monica, the Brazilian defender, will join the Chicago trio at Adelaide United. She played 16 matches, starting in all but one for the Pride this season. She also helped Brazil all the way to the bronze medal match at the 2016 Rio Olympics this summer.
Forward Jasmyne Spencer returns to Canberra United FC for her third consecutive W-League season after spending her last two with Sydney FC. Spencer was selected fourth overall in the 2015 NWSL Expansion Draft and scored four goals in 2016 for the Pride.
The Australian defensive pairing of Steph Catley and Laura Alleway will return home and join Red Stars defender Sam Johnson at Melbourne City FC, the W-League's newest team. They were both part of City's championship run last season, remaining undefeated and clinching the championship title as the expansion team.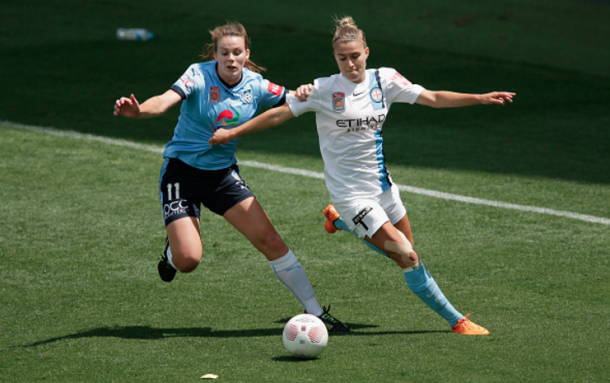 Catley scored the first-ever Orlando Pride goal in history, and played full 90s in 11 matches for the Pride before the Olympics, where she unfortunately sustained a foot injury. Alleway started in nine of 11 appearances for the Pride, and was also a part of Australia's Olympic run this past summer.
Lastly, Pride will send midfielder Maddy Evans to Brisbane Roar FC. This will be Evans' first time overseas after spending four season in the NWSL. Evans was the ninth pick of the 2015 NWSL Expansion Draft, starting 12 out of the 16 matches she played for the Pride.
Breakers sending pair of forwards
The Boston Breakers will loan forwards Natasha Dowie and Kyah Simon to the W-League for the offseason, exercising options for both international players in 2017.
Dowie returns to the Melbourne Victory for the second consecutive season, where she started in all seven matches she made appearances in and scored three goals. She made her debut for the Breakers on July 31, 2016 and scored 10 minutes into her first match. The forward also started all seven games she appeared in for the Breakers, scoring three goals to be named the club's leading goal-scorer.
Australian international Kyah Simon will return home to Sydney FC, making this her sixth season with the club. Simon started in 14 of the 16 matches she played for the Breakers in 2016, scoring one goal and tallying one assist. She also was featured in the 2016 Rio Olympics for her country, scoring one goal in Australia's 6-1 victory over Zimbabwe in the group stages.
Goalkeepers and Ochs to Australia for Dash
The Houston Dash will have three players competing for the W-League championship this season: goalkeepers Lydia Williams and Bianca Henninger as well as versatile player Stephanie Ochs.
Ochs will return to Canberra United after missing out on last season due to a torn ACL. She played for the club in the 2013-2014 and 2014-2015 seasons, winning the Grand Final in her most recent season with the club. For the Dash, Ochs appeared in 12 games in 2016, tallying a career high of two assists.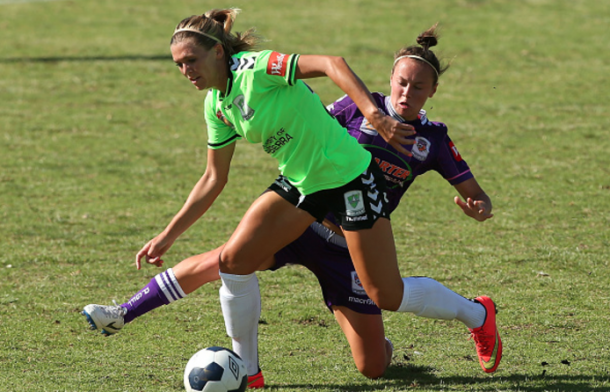 Australian goalkeeper Lydia Williams will join her national teammates Catley and Alleway at Melbourne City FC in hopes to lead the club in another championship run after playing with Canberra United last W-League season. In 2016, Williams started 16 games for the Dash and tied second for most saves in the NWSL with 62. She also competed in the 2016 Rio Olympics, leading the NWSL goalkeepers in the tournament with 18 saves.
This season will be Henninger's first season in the W-League as she will join Breakers forward Natasha Dowie at Melbourne Victory. Henninger started five games for the Dash this season, recording one shutout and 1.14 goals average against.
Three Reign players to W-League
Out of the four total players on loan for the Seattle Reign, three will be heading to Australia this offseason. Kendall Fletcher heads to the Western Sydney Wanderers FC while Jess Fishlock and Lauren Barnes head to Melbourne City FC to join three of the NWSL Australian internationals.
Fletcher returns to the W-League for her second consecutive season on loan, having played for Canberra United in 2015-2016, where she scored two goal in 20 matches for the club.
This will be Fishlock's second season with City, after scoring two goals during the Grand Final to name the expansion club champions. Barnes will join her after previously being on loan to crosstown rivals Melbourne Victory.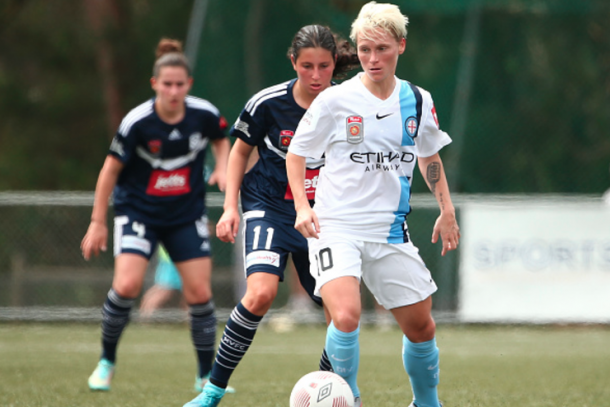 Offensive Thorns duo to Canberra
Portland Thorns send forward Hayley Raso and midfielder Celeste Boureille will be on loan to Canberra United for the upcoming W-League season.
Raso will be returning to where her professional career began, playing from 2011-2013 in Canberra, making 17 appearances for the club. In 2016, the Australian native made six starts in 20 games and tallied two assists for the Thorns.
This will be Boureille first time being on loan. The California native had five starts in six matches in her first season with the Portland Thorns.
Sky Blue sends pair to Perth
Sky Blue FC will send Nikki Stanton and Sam Kerr to Perth Glory, joining NWSL comrade DiBernardo once again. Australian forward Kerr will be returning to her hometown club for another season and Stanton returns for round two with Perth.
Kerr has been named captain for her hometown team this season. In 2016, she scored five goals in her nine appearances for Sky Blue. She also competed in the 2016 Rio Olympics for Australia, scoring a goal against Germany in their second meeting. Stanton played 12 matches for Sky Blue in 2016, starting four of them.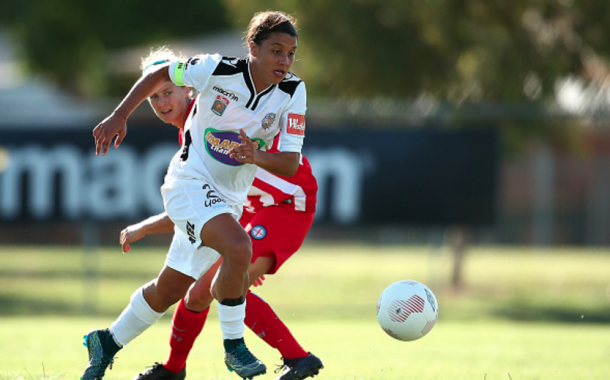 Tymrak lone player on loan for Kansas City
FC Kansas City only sends midfielder Erika Tymrak on loan to the W-League this season. Tymrak will join five other NWSL players at Melbourne City FC, making this her second loan stint but first season in the W-League. Her first loan stint was with German side FC Bayern Munich back in 2013.
The 2013 Rookie of the Year has made 78 appearances for Kansas City with a career total of 14 goals and 11 assists. In 2016, Tymrak tallied one goal and two assists and started in 14 of the 17 games she played for the club.
Western New York sends Australian native on loan
After winning the 2016 NWSL Championship, Australian defender Alanna Kennedy will be sent on loan to her home country by the Western New York Flash. Kennedy will join fellow Australian Kyah Simon at Sydney FC for the upcoming W-League season.
Part of the championship squad for Western New York, Kennedy played in 17 games and logged a total of 1,538 minutes in her first NWSL season. She also tallied one assist for the Flash, coming in their 5-2 win over Sky Blue FC.
Spirit duo rounds out NWSL loans
Last but not least, the Washington Spirit will send Megan Oyster and Kelsey Wys to the Newcastle Jets to join Chicago Red Stars Jen Hoy and Arin Gilliland.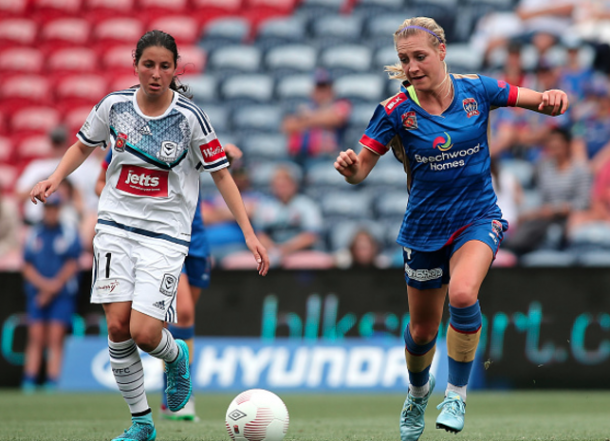 This will be Oyster's second season on loan to the Jets, after having a great season with them last year. In the 2015-2016 season, she was named Westfield Player of the Match in Round 9. In 2016, the defender helped the Spirit remain a top contender all season and make it all the way to the NWSL final.
Goalkeeper Kelsey Wys will be on loan to the Jets for the first time this season. In 2016, she earned a starting spot for the Spirit and was a big part of the team's success to lead them all the way to the final this past October with 61 saves on the season.
The Westfield W-League begins its 2016-2017 season this Saturday, November 5. The full schedule can be found on the W-League website, and games will be aired in the USA on ESPN3.