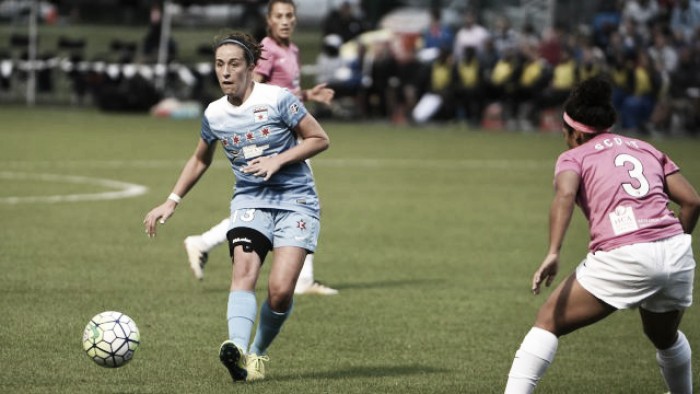 The Boston Breakers announced on Thursday, November 3 that they have acquired midfielder Amanda Da Costa from the Chicago Red Stars in exchange for Boston's third round (draft pick no. 28 overall) and fourth round (draft pick no.38 overall) 2017 NWSL College Draft picks. The picks come from one of Boston's previous trades.
Da Costa coming home
This will not be the 27-year-old's first time with Boston, nor will it be the first time she's been coached under Breakers head coach Matt Beard. The midfielder played for the Boston Breakers in 2012 in the WPSL Elite, a year before the NWSL was created. She started all eight matches she made appearances in for the Breakers that season, tallying one assist and logging 709 minutes.
Da Costa then went overseas with Liverpool in 2013 and 2014, playing under Beard for the English team. In her two seasons with the club, she helped lead them to back-to-back FA Women's Super League Titles. She made 40 appearances and was part of the first Liverpool Ladies squad to participate in the UEFA Women's Champions League.
"Amanda is a great person, and she will be a great addition to our roster. During our time at Liverpool she was a key player for me," Beard said in the official press release. "Technically, she is very gifted and she is a clever soccer player."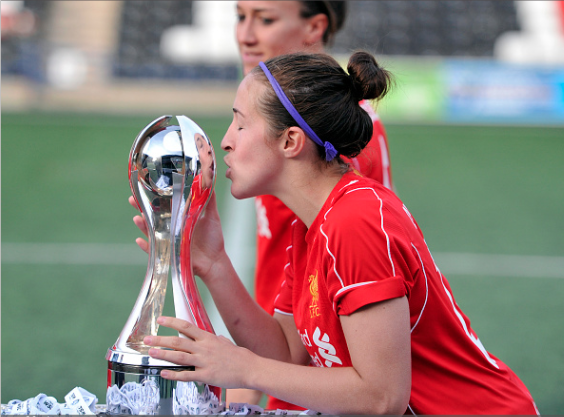 High level experience for Boston
The former Florida State star has been part of the NWSL since 2015. She played with the Washington Spirit that year, scoring three goals in 17 appearances. In 2016, she was traded to the Chicago Red stars, where she had 15 starts in 30 appearances, logging 1,311 minutes played and three goals scored.
"We can't thank Amanda enough for all she did with us here in Chicago," Red Stars head coach Rory Dames told the media. "In just the short amount of time we were able to have her, Amanda did a great deal for the Red Stars. I wish nothing but the best for Amanda in Boston and in the UEFA Women's EURO in 2017."
On the international level, Da Costa was part of the U.S. Women's National Team youth system, playing with both the U-20 and U-23 teams, participating in the 2008 U-20 Cyprus Cup and the 2012 Three Nations Tournament with the U-23s. On the senior level, she began her career with the Portugal Women's National Team, debuting in the Women's Euro 2017 qualifiers and since then has represented her country in the Algarve Cup and more Euro 2017 qualifying matches.
The Boston Breakers finished last in standings for the 2016 season. They enter 2017 with the first overall draft pick, followed by overall draft pick numbers 11, 12, 15, 16, 21 and 31.