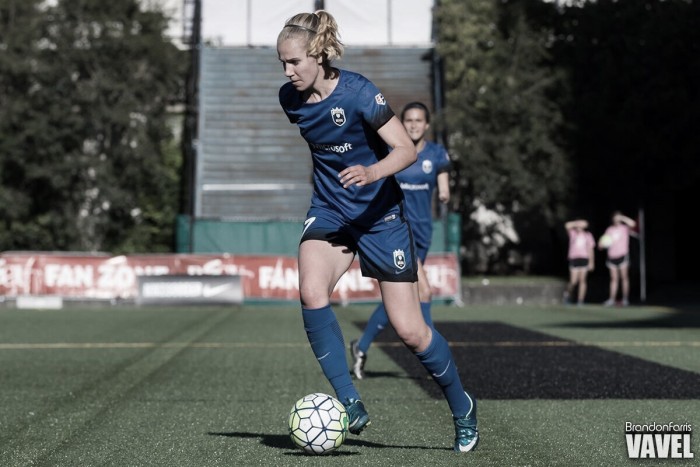 With the 2017 NWSL season on it's way, the Seattle Reign re-signed with their top scorer Beverly Yanez. Starting as a loan player for the Reign in 2014, Yanez officially joined the club in 2015.
Stats with the Reign
As a loan player in 2014, Yanez started in 21 of 24 of the season matches. In 2015 she started in all of the 17 matches for the Reign. This past season, she started in 18 out of the 20 games. In total with her appearances during the past three seasons, she has successfully scored 17 goals as well as assisting eight other goals.
With the success of the returning forward, she will definitely be a significant attribute to the continued success of the Reign.
Offseason Play
During the NWSL offseason Yanez, along with two other Reign players: Jess Fishlock and Lauren Barnes are playing for the Australian club team Melbourne City FC. At the end of the Australian season, Yanez is guaranteed to play with the Reign during the 2017 season. She will resume play with them after the start of the season as she transitions from Australia.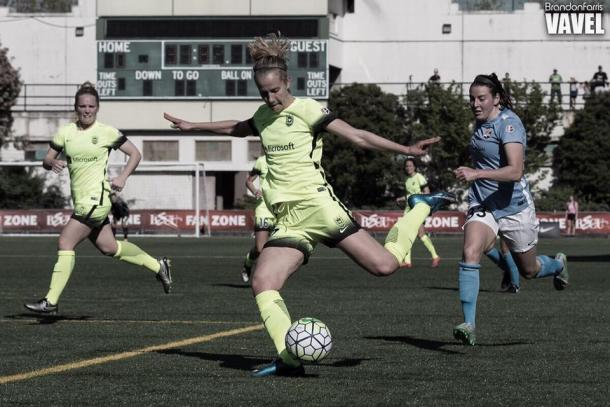 Resigning with Seattle Reign
Yanez shared her thoughts about resigning her contract:
"I am thrilled to re-sign with the Reign and continue the quest for a NWSL championship, with the same team I started my NWSL career with. I am grateful to be a part of the Reign for another season and I will continue to work hard to be the best player I can be for the club."
Yanez was named NWSL Player of the Week during Week 15 in the 2015 season. In 2014 and in 2015 she was the top scorer for the team. With the extension of her contract to be able to play for the 2017 season, Yanez has the potential to continue to amaze not only the Seattle Reign fans, but the coaching staff as well with what she will bring to the pitch.