Camila was first signed by the Houston Dash in May 2015, on loan from Brazilian club Ferroviária. The defender made 12 appearances for the Dash including nine starts. She racked up over 500 minutes, but was eventually waived by the Dash in January 2016. Dash coach Randy Waldrum used Camila as an outside back/midfielder while defenders Meghan Klingenberg and Allysha Chapman were representing the United States and Canada, respectively, at the 2015 Women's World Cup. Her previous club experience includes Kindermann, playing with Brazilian Women's National Team members Andressinha and Barbara, and is currently with Tiradentes. As for National Team experience, the 22 year old represented their Under 20 team three times in 2014 for the U20 World Cup where she tallied one assist.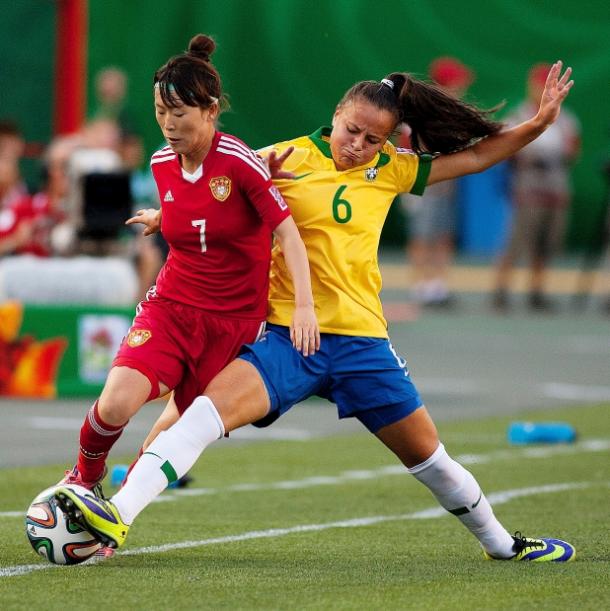 Place on the Pride
Although young, Camila is very tenacious, versatile, and quick. Her style of play could easily fit in with the system coach Tom Sermanni is trying to implement.

"Camila is exactly the type of player we are looking to bring to the Pride," Orlando Pride Head Coach Tom Sermanni said. "She is a young, dynamic and versatile player who we believe will be a valuable asset to our team. We're excited to bring someone with her skill and potential to the Club."

-Tom Sermanni
Orlando already has two excellent, experienced outside backs with Australian Stephanie Catley and Canadian Josée Bélanger, so a change there is unlikely. Orlando signed Australian striker Lisa De Vanna towards the end of last season, but Sermanni placed her in the midfield to replace the retired Becky Edwards. With the signing of Camila, De Vanna, if returning, would be able to stay up top while Camila replaces her spot in the midfield.