With the 2016 NWSL season behind us, everyone is looking to the future. Head Coach Tom Sermanni and the Orlando Pride did not get the fairytale inaugural season everyone was hoping for. With big names like Alex Morgan and Ashlyn Harris on the roster, many thought the Pride would at least get a playoff spot. It would all be for not, the Pride finished in ninth place with only six wins for the season. Fans contribute the dismal season to a sub-par showing from the backline and a midfield that didn't show up until the end. Even with a disappointing season, the fans never faltered and stood behind their team.
2017 NWSL College Draft
The 2017 NWSL college Draft was comprised of 184 hopeful players looking for their start as a professional soccer player. With only 10 teams and 4 rounds, only 40 hopefuls will get their chance. Coach Sermanni was at a disadvantage with his first pick coming in round three, 22 overall. He had to sit and watch as the biggest hopefuls would go one by one. Sermanni would have to dig deep into the 184 hopefuls and find the two gems that could help his two-year-old club push towards the NWSL championship.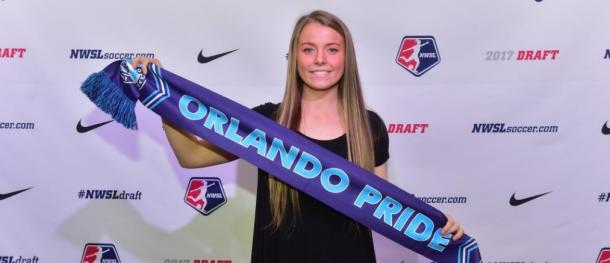 Danica Evans
With Morgan missing the first half of the season, Sermanni needed a player to help the attacking line down the center. He hopes Danica Evans will help fill the void selecting her 22nd overall. Evans is a starting forward for the University of Colorado. She is known for some wild throw-ins, one that was a flip type throw that leads to a goal. Evans was also called up for the United States Women's National Team (USWNT) U-23 squad. She had also played with the U-17 and U-18 squads.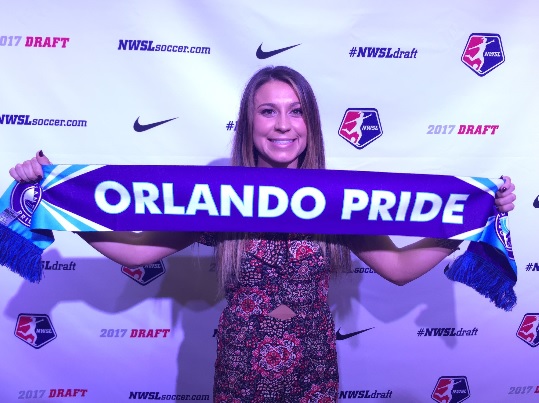 Nickolette Driesse
Needing more depth in the midfield, it would be only a matter of time before Sermanni selected a strong midfielder. Nickolette Driesse became selected as the 32nd overall and as the Pride's last pick. Driesse helped lead Florida State University and Pennsylvania State University to national championships. She was also part of the USWNT U-20 squad in 2014. Driesse has an amazing passing game which is what caught Sermanni's attention. The Pride can utilize her within the midfield helping to tighten up the defensive side that seemed to plague them last season.