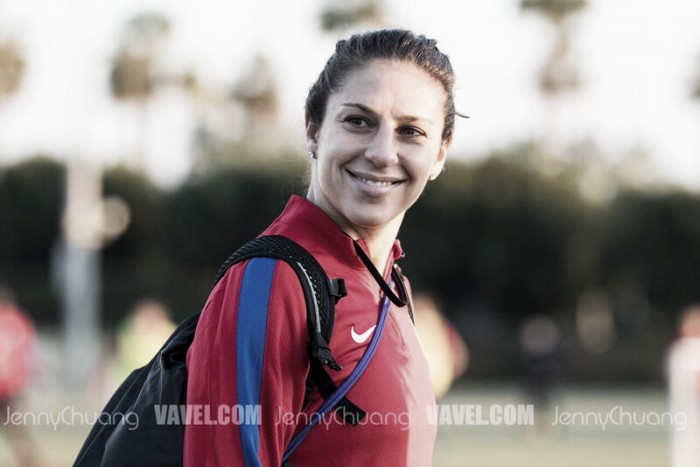 In another turn of events, sources have rumored that Houston Dash midfielder Carli Lloyd is looking for a move to Manchester City Women. Although this might sound shocking to some, many feel this would be a natural move. As of late many NWSL lead players have been making the move to European teams as many believe they harder leagues to play in. The NWSL has lost several big names to Europe like USWNT forward Alex Morgan that has made a move to Olympique Lyonnais in France for the remainder of their season and will return to the Orlando Pride mid-NWSL season. Crystal Dunn, another USWNT forward, has signed a contract with Chelsea's women's team for the 2017 season. Heather O'Reilly, a former midfielder for FC Kansas City, has made the move to England to play with Arsenal Ladies.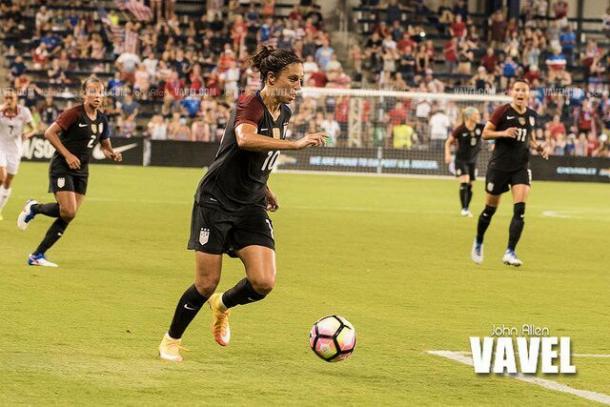 Carli Lloyd
Lloyd is currently a forward for the Dash and received FIFA Women's Player of the Year for the second year in a row. The award seemed to be somewhat of a shock due to Lloyd missing most of the 2016 NWSL season due to a knee injury sustained during a game with the Pride in April. During the 2015 FIFA World Cup in Vancouver, Lloyd helped lead the USWNT to their third overall World Cup victory with a record-breaking hat-trick that was achieved within the first 16 minutes. The USWNT went on to win five to two over Japan's Women's National Team.
As so many of the NWSL players are leaving for Europe, many people are starting to question the reasoning. Some might say the European leagues have more competition and more difficult helping with the development of the player's skills. Others might revert to the low salaries paid to the women of the NWSL as a professional player. If the rumors are true about Lloyd leaving, it will be another blow the NWSL as a premier league to play professional women's soccer.