 Canadian International midfielder Diana Matheson who was acquired by Seattle Reign last month, tore her ACL in her left knee as she was training with the Canada Women's National Team. She will not be on the pitch for the 2017 NWSL season or representing Canada as she starts her journey towards recovery and rehabilitation.
After spending the past four NWSL seasons with the Washington Spirit, Matheson was traded to the Seattle Reign last month. In return for Matheson, the Reign gave Washington the rights to midfielder Arielle Ship, who was the 26th overall pick in the 2017 NWSL College Draft, as well as their natural third round pick in the 2018 NWSL College Draft.
With her a torn ACL, Matheson is looking to schedule an upcoming surgery to repair the injury. She stated:
"It's obviously disappointing to be off the field for both Canada and Seattle for this upcoming season, but this will hopefully give me the best chance to be back to where I want to be for both club and country looking ahead to next season, and onward towards 2019 and 2020. Thanks as always to Canada Soccer and to the Seattle Reign for their support behind the scenes."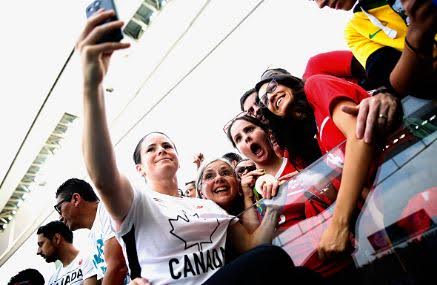 With the Spirit, Matheson made 67 appearances as she started in 58 games while she assisted 12 goals and scored 23 of her own. She even found a place on the NWSL 2013 Best XI and was named Player of the Week with the Spirit in Week 18 of the 2013 season.
The 32 year-old midfielder represents her home country of Canada. She has 191 caps with 17 goals and 20 assists. She has previously been named to four World Cup rosters as well as three Olympic rosters. At the 2012 Olympic Games in London, she lead Canada to earning the bronze medal by scoring the winning goal.
As she will not be playing for the Reign as planned, head coach and general manager Laura Harvey of Seattle Reign shared her empathy regarding Matheson's injury and what this will look like for the team:
"I'm so disappointed for Diana — when she told me my heart sank for her. She will be missed this season, but we have built a roster that has huge depth, so the group coming into preseason will be pushing to show who can step up."