Monday afternoon, the Seattle Reign announced they had officially signed defender Kristen McNabb for the 2017 season. The University of Virginia alum had been selected by the Reign in the fourth round of the 2017 NWSL College Draft with the 37th overall pick.
A member of the All-ACC second team her senior year, McNabb scored 13 goals and recorded three assists during her time as a Cavalier, and also has a background with the US Soccer youth national teams.
Per a release from the team, McNabb is looking forward to her upcoming season with the squad. "I'm so excited to sign my first professional contract with the Reign," McNabb commented. "It's truly a dream come true and I'm really looking forward to learning as much as I can from Laura (Harvey, Reign Head Coach), the coaching staff, and all the players."
Harvey had similarly positive things to say "I think Kristen has probably been the nicest surprise of preseason camp. When you get to the fourth round in any college draft sometimes it's the luck of the draw in terms of who you bring in. She has been the ultimate pro since day one in the way she manages herself, puts extra into training, and the amount of information she's willing to take on. I think she's exceeded her own expectations and I've been really happy with her performances. Every single day she's getting better."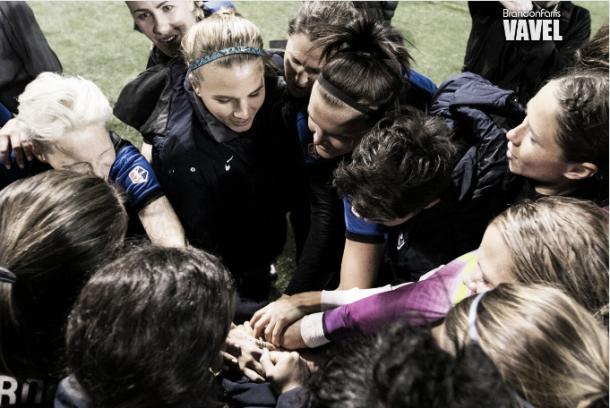 This signing announcement comes on the heels of the Reign trimming their preseason roster to the league-mandated number of 25 players. McNabb also becomes the second 2017 draftee offered a contract by the Reign, after forward Katie Johnson. This deal also brings the number of Reign players under contract to 20, so barring further trades or injury, the Reign have filled all spots before having a set league-standard 20 player roster ready for the season.
Seattle Reign FC has their first game of the season on Saturday, April 15th at their home of Memorial Stadium vs Sky Blue FC at 7:00 pm PST.