It's only Week 3 of the 2017 NWSL season, but the Orlando Pride's trip to the North Carolina Courage this weekend is already a top vs bottom affair.
The Courage are the only team with maximum points from their first two games, after back-to-back 1-0 wins over first the Washington Spirit and then the Portland Thorns. Orlando lost in Portland on the opening weekend before they snatched a point against the Spirit on Saturday, to get their first points on the board.
No growing pains for the Courage
Despite having moved from New York to North Carolina this offseason, the Courage have taken no time to hit the ground running. In the offseason, they retained head coach Paul Riley and he did a good job of keeping his strong core of players together during the relocation.
North Carolina's talented attacking lineup may not be firing on all cylinders the way they were last year yet, but the Courage fans must surely be excited about their much-improved defensive-record. We may only be two matches into the season, but for a side that averaged 1.6 goals against average last year, consecutive shutouts are something to be celebrated. The signing of Japanese international Yuri Kawamura into the backline has clearly been an astute addition from Riley.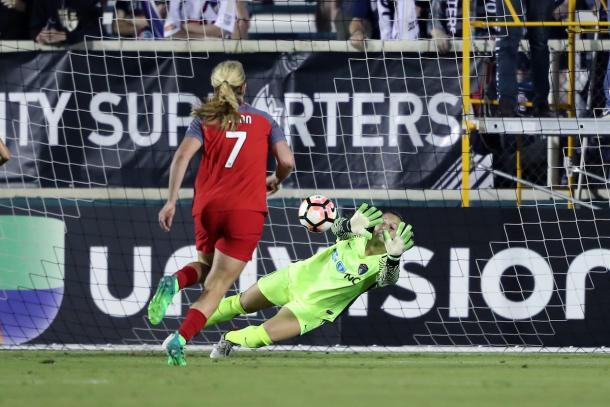 Although both are yet to score, it surely can't be long until the partnership of Jess McDonald and 2016 NWSL MVP Lynn Williams find the form that saw them combine for an impressive 21 goals last season.
Pride stuck in a rut
After going winless in their last eight games of 2016, the Orlando Pride continued this poor patch of form with a loss and a draw to open the year. Rookie Danica Evans was their saving grace last weekend with her late equalizer against the Spirit, but the Pride will have to offer a lot more if they want to get three points on the board.
The addition of international superstar Marta has certainly given the club a PR boost, but when she was subbed on for her debut last Saturday it was clear that lack of training time with her new teammates was a problem. On multiple occasions, she found herself with acres of space but no ball played into her; the Pride will need to learn how to utilize their most impressive asset if they want to find the back of the net more regularly. A great deal of attention has been put on the absence of Alex Morgan, who is currently on loan at Olympique Lyonnais, but in reality, the Pride has enough firepower up front to be winning matches until Morgan returns, so long as they're able to connect.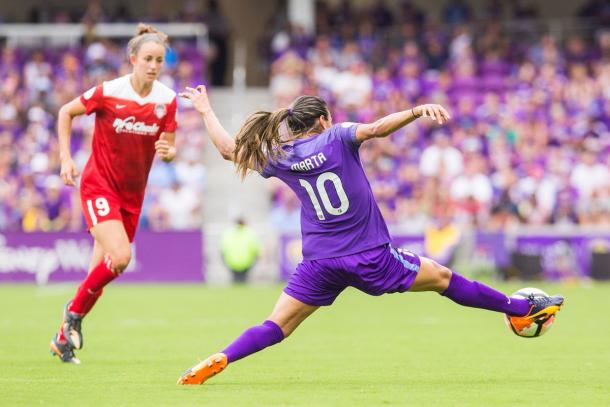 Predictions
With the Courage on a roll and the Pride struggling to work together, I can only see one winner from this matchup.
Prediction: North Carolina Courage 2, Orlando Pride 0