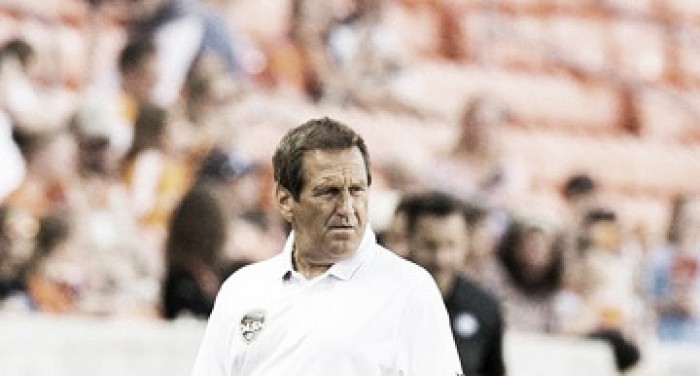 After a poor start to what is now the team's fourth season in the National Women's Soccer League, the Houston Dash organisation have today announced that they have parted ways with head coach Randy Waldrum.
The departure was mutually agreed, as Waldrum told the Dash website:
"I spoke with Chris [Canetti, Dash president] today and we decided that it's in the best interest of the players and the team to go in a different direction. This is a tough decision to make, but we all want the team to do well. This group has the talent to fight for a playoff spot and there are a lot of games left to reach that goal."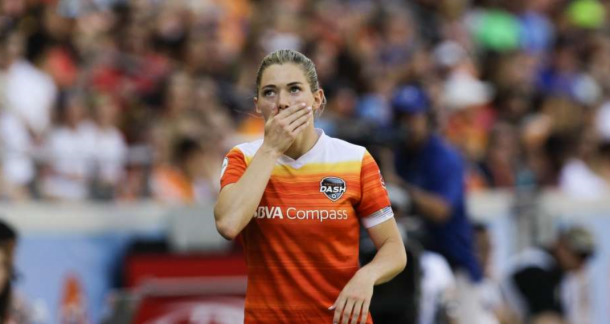 Fans will be happy with the outcome
Waldrum has been with the Dash since their inception in ahead of the 2014 season. Before that, he had a successful 14 year stint at the head of Notre Dame's women's soccer programme, where he won two national titles.
However, his time with his home-state team has been anything but plain-sailing.
The Dash finished bottom in their first season, and missed out on playoffs in both of the next two years. And so far in 2017, they've picked up just two wins from their opening seven games. But it hasn't just been poor results that have led to some Houston fans calling for Waldrum's departure; a series of questionable lineup choices have led supporters up in arms. Most recently, South African defender Janine Van Wyk has been left out of the starting eleven despite an excellent start to life in the NWSL - but this is just one of a few causes for concern.
Back in April, Waldrum told the Houston Chronicle, "If we don't get it right, I'll know when it's time to go." And clearly, that time has come.
Future uncertain for the Dash
Assistant coach Omar Morales will take over the team for this weekend's matchup against the Washington Spirit, but beyond that the Dash have not yet selected Waldrum's permanent replacement.