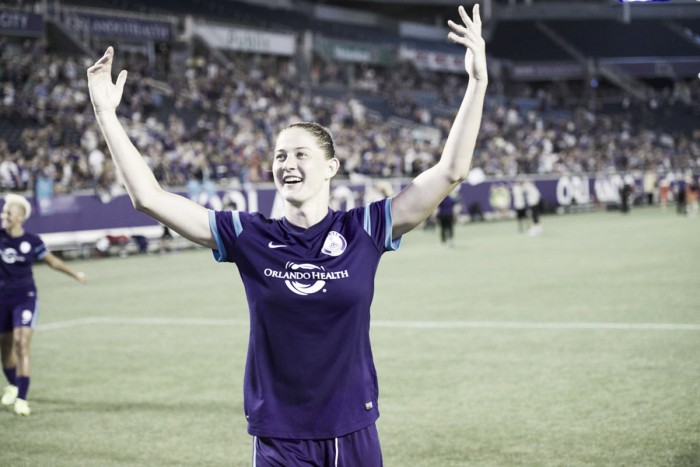 Australian national teamer Laura Alleway has been waived by the Orlando Pride.
Head coach Tom Sermanni, who had given Alleway her first international cap back in 2010, recruited her to join the Pride ahead of their inaugural season last year. This was the defender's first taste of the National Women's Soccer League.
A key part of the Pride's 2016 team, with 11 appearances despite an injury, Alleway has clearly been on the periphery this year with international teammate Alanna Kennedy essentially displacing her, which was then compounded by Ali Krieger's recent move to centre-back. In her one start this year Alleway gave away a handball penalty call as the Pride lost 3-1 to the North Carolina Courage.
The Orlando Pride released this statement from Sermanni:
"As one of our first overseas signings, Laura has represented the Pride with commitment, passion and distinction. Despite her change in role this season, she has continued to be a consummate professional and is always supportive of her teammates. In her desire to play more minutes, we believe it is in Laura's best interests to be free to pursue other opportunities. We wish her great success moving forward."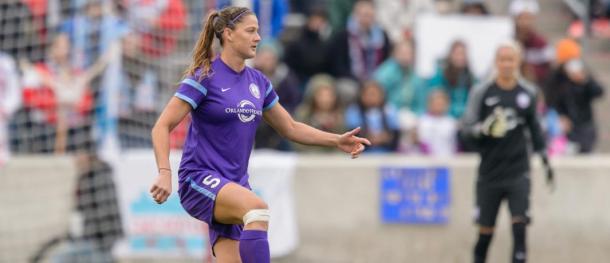 It's unclear what Alleway's next move will be; her only other experience playing abroad was with Lincoln in the FA WSL back in 2012. Returning to England may be an attractive possibility, or potentially elsewhere in Europe. The Westfield W-League in her home country won't start back up until the winter, so she will surely be looking for another opportunity prior to that.
As for the Pride, the waive opens up an international spot on their roster. It will certainly be interesting to see what Sermanni chooses to do with this. It seems too late in the season to pull off any trades, and with Orlando's affinity for Brazilians (they currently have three on their roster) could we see another South American join the league? Either way, with Sermanni's experience across the globe, Pride fans will trust him to plug the gap left by Alleway appropriately.
All quotes are courtesy of the Orlando Pride official website.