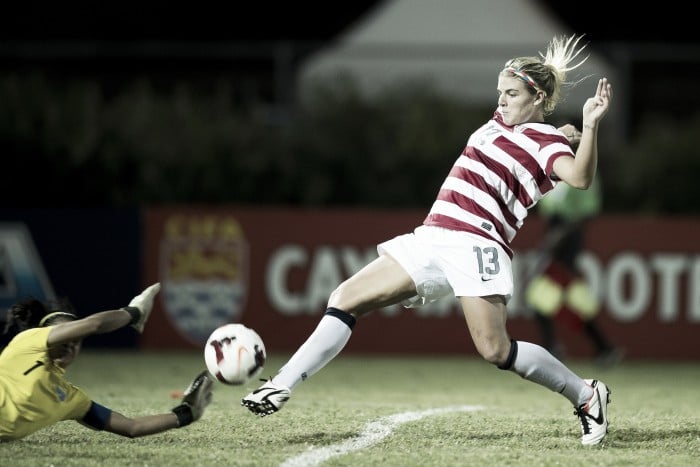 Portland Thorns FC dropped the news on Tuesday that they had signed University of Florida alum Savannah Jordan, for the rest of the National Women's Soccer League and the foreseeable future.
The Thorns drafted Jordan in the second round of the 2017 NWSL Draft but the former Gator opted to go play in Scotland for Glasgow City FC instead of beginning the NWSL season with Portland. Now the Thorns can say that their draft pick paid off as Jordan returns to the US this season.
Parsons hopes to aid Jordan's development
Portland's head coach, Mark Parsons, gave a few words to the team's website after the signing was announced. He stated that Jordan is "a very hard-working forward with the ability to create and score goals in many ways." He then went on to add that his staff was happy to bring Jordan to Portland and aid her "development and impact in the Rose City."
Jordan's former team, Glasgow had announced that the striker had left the club back in May and many observers felt that it was only a matter of time before she would be announced as a Portland Thorns' player. At the time, Jordan had picked up a long-term injury and felt it best to return to the US to rehabilitate her injury there so she must be close to full fitness now if the Thorns have decided to fulfill their draft selection by signing her now.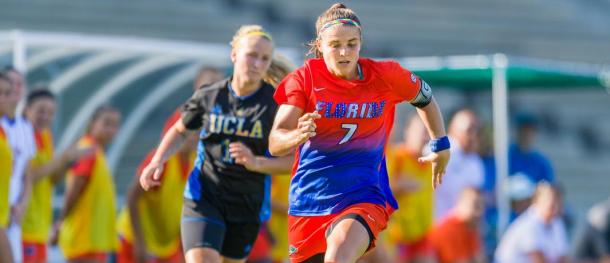 Jordan's potential clearly shows in her collegiate and US youth international experiences
Savannah Jordan ended her time at University if Florida as a four-time NSCAA All-America selection, and in four seasons with them, scored 81 goals and 27 assists in 94 matches. In her time there, Jordan was a big part of Florida's trips to the NCAA Tournament in each of her four seasons there. The 22-year-old was also twice named SEC Offensive Player of the Year twice, in 2013 and 2015. For the United States of America, Jordan played for both the USWNT U20s and U23s and spent time in camp with the national team at the U-18, U-17 and U-14 level.
These are encouraging statistics for any Thorns fan out there wondering what Jordan could bring to the table and with captain Christine Sinclair becoming more of an attacking midfielder for Portland in their current system, Jordan could be the striker they need to play at the tip of the team's formation or alongside Sinclair.
Quotes via Timbers.com