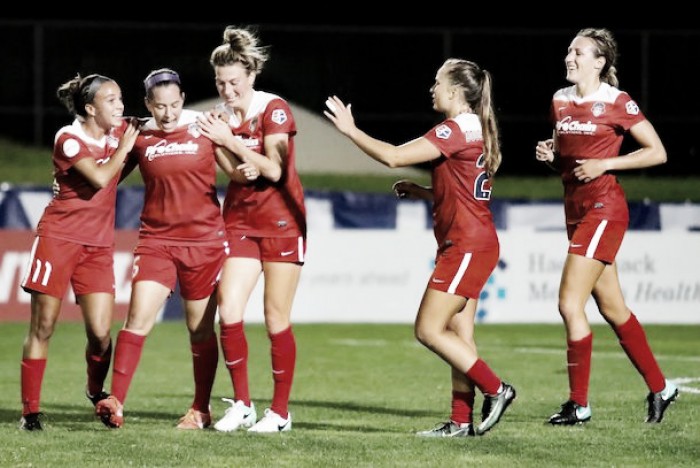 The Boston Breakers will travel to Maryland this Saturday in the twenty-second week of NWSL play to take on the Washington Spirit. The only team with fewer points than the Spirit, Boston holds down the bottom of the table, but with a win this weekend, they'd have enough points to tie them and potentially surpass them in the final week of play. With neither team having any shot at the playoffs now, it will be most important for Washington to get a win at home to build fan morale as the season ends. Not having an easy season by any stretch, the team has seemed disheartened at times, but it is never too late for a burst of energy, and every point matters.
Washington Offense to make last push
The Washington Spirit have had quite the season. Losing key players to injury and trade like Arielle Ship and Kristie Mewis, in addition to other injuries, the team has found themselves constantly needing to readjust their lineup to accommodate. So far this year Boston has won one game and tied one with the Spirit, so they have the chance this weekend to tie up the series. Mallory Pugh has returned from a short break with the USWNT and will be ready to play. Francisca Ordega has also had a great season and is currently tied for most assists. Cheyna Williams, a Spirit fan favorite, is also tied with Havana Solaun for most goals. Win or lose, the team is usually able to get a goal on the board, so a connection with the defense will be key to the team's success on Saturday.
Lavelle is pivotal for last few weeks of the 2017 season
After the Boston Breakers acquired Rose Lavelle as the first overall pick in the NWSL Draft, many considered this a potential sign of a new era for the Northeast's historically troubled team. Although suffering from some injuries this season, the 2016 University of Wisconsin graduate's national team experience has shown in her performance with the Breakers. With two goals and an assist in ten appearances, Lavelle has played a huge role with the Breakers. The team has lost for five straight weeks, so a road win would do numbers for the attitude of both players and fans. Unlike the Spirit, most of the Breakers' losses have been shutouts, so a win will require the team connecting up to Lavelle and Midge Purce.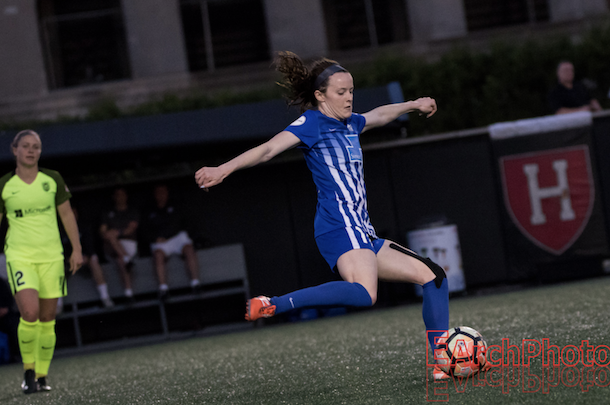 Game Details
The game will kick off at 7 p. m. EST on September 23. The match will be played at Maureen Hendricks Field at the Maryland Soccerplex in Boyds, Maryland. The game will be streamed on the Go90 app and website.