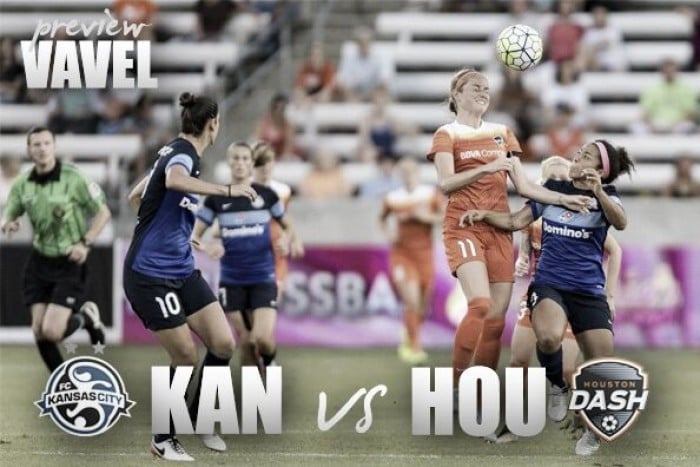 The end of regular season play for the 2017 National Women's Soccer League has arrived, and FC Kansas City ends their 2017 hosting the Houston Dash. Neither team will be seeing playoff action this season, but both look to finish as high as possible on the table.
Blues look to beat Houston at home for first time
The Blues are coming back home with a 1-0 victory over the Seattle Reign, which snapped their opponent's 28-game home scoring streak. They have won four straight matches in front of their fans at Children's Mercy Victory Field, only two away from the record the Portland Thorns set earlier this season with six consecutive home games. FC Kansas City looks to turn end the season on a positive note. They have won five of their seven last matches to turn their season around and take control, but they still fall short of playoffs this year and will look to build for next year.
In her third year with the league, Shea Groom has become one of the most effective forwards in the league. She has five goals and six assists to her name this season, making her not only a goal-scorer but a playmaker as well. On the other end, goalkeeper Nicole Barnhart is one game away from playing every single minute of the season for the second consecutive season. She will also look to set a record for NWSL goalkeepers with her 49th start in goal this weekend against Houston.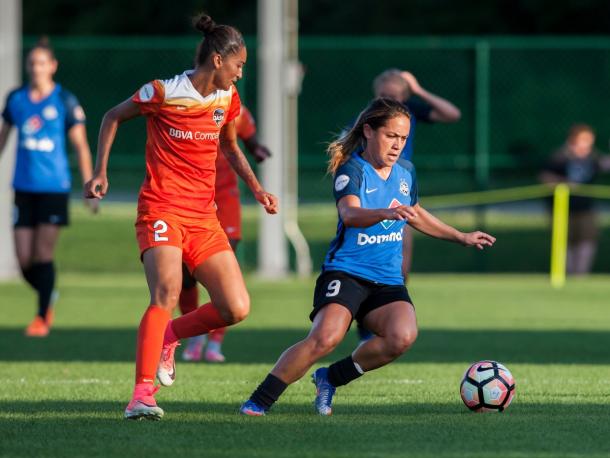 Houston look to end frustrating season with a win
The Dash end the year on the road after dropping their last match 4-0 to the North Carolina Courage. A frustrating season is an understatement for the Dash, who always seem like they are right there with their opponents in shining moments of each match. They have only earned three points in their last eight matches, the lowest in this stretch of games throughout the league. They have been held to a shutout nine times this season, which is second most in the league.
Despite the frustrations of the season, there are still brights spots for the Houston Dash moving forward. USWNT rookie goalkeeper Jane Campbell has put on an impressive performance for this season, keeping the Dash in games and making spectacular saves. Rachel Daly continues to be a bright spot for Houston in her second season as she continues to bring life to the attack. Even their newest edition Kristie Mewis has already made an impact on the field, assisting Daly's goal last weekend and sparking the Dash offense while they miss names like Carli Lloyd and Kealia Ohai.
FC Kansas City wraps up 2017 by hosting the Houston Dash on Sunday, October 1 at Children's Mercy Victory Field. Kickoff is scheduled for 6 PM Eastern Time and will be streamed on the go90 app and on the NWSL website.