 The United States Women's National Team was able to add two more wins to their record has they beat Korea Republic 3-1 and 6-0. In November, the USWNT will head to Vancouver, Canada and San Jose, California to play their rivals of the Canadians Women's National Team. After an eventful NWSL season and two great international friendlies it is time to decide who will make the cut for the roster for one of the greatest rivalries in women's soccer.
​Star players from October matches
Sam Mewis has made herself a big name in women's soccer lately. Mewis has started every single match for the national team in the year of 2017 and has done some great things. Mewis scored her first international brace in the second match of the series. Mewis has created many chances for the team and has become a regular in camps and lineups.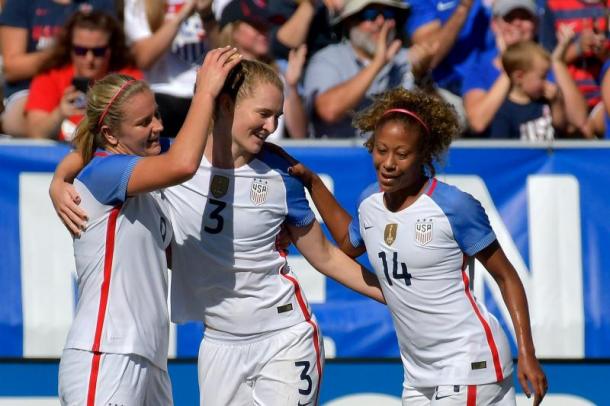 Julie Ertz did it again. Playing all 90 minutes for both games in October, Ertz was able to do great things for the team. After being moved to a number ten position for the Chicago Red Stars, Ertz has made herself a known name in the national team in the same position. Ertz scored a goal in both matches and was the Budweiser Woman of the Match for the first game against Korea Republic.
New and old faces
With the 2019 World Cup getting closer, Jill Ellis is looking for young new faces for her roster. Many new players from the NWSL - and even a few colleges faces - have received their shot at the national team and many have them and succeeded.
One of these players being Andi Sullivan from Stanford. Sullivan has just been welcomed back to the national team after being out with an injury.
After losing Mallory Pugh in the first of two matches, Jill Ellis made the call to invite midfielder, McCall Zerboni to play in their last match. Zerboni earned her first cap for the national team and if the way she plays for her club is any indicator, she'd be a great addition to the national team roster.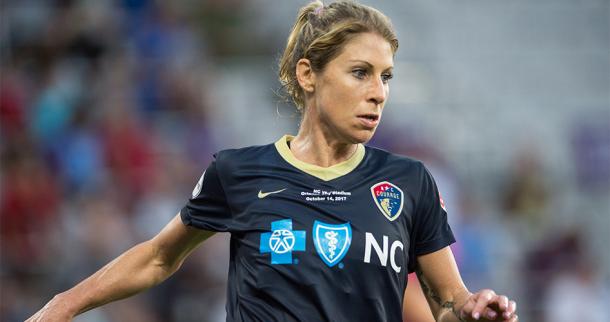 Goalkeeper Jane Campbell has been called up to many camps the past couple of months, and she as able to earn another cap in last month's friendlies.
Sofia Huerta has been to a few camps as well, but during these matches Huerta earned her first start for the team.
​Injuries
The USWNT has been missing many key players due to injuries. With some recovering and some just getting them. This year, many players on the national team have been back and forth with injuries.
Tobin Heath had just returned to playing in the September matches after being out since March. Heath played in the NWSL Championship with her Portland Thorns team and took many hard hits. After being called up for these matches, Heath dropped out of the camp due to injuries.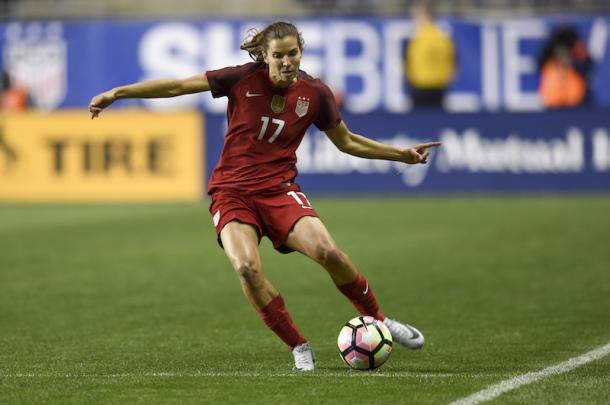 Morgan Brian has been in and out camps the entire year. Brian has yet to be a solid player for the national team this year and was not called up for this camp.
Along with Heath, Taylor Smith played in the NWSL Championship with the North Carolina Courage and was forced to leave the match in the first half with a shoulder injury. After being called up for the October matches Smith missed the matches with an injury to her shoulder.
Rose Lavelle is another player that has missed most of the year due to injury. Lavelle was out due to a hamstring injury she suffered in June when the national team played Norway in an international friendly. Lavelle was only able to play three and a half months of her rookie season for the Boston Breakers and has missed a lot of national team matches this year as well.
Mallory Pugh suffered an injury similar to Lavelle's in this the first match against Korea Republic. Although it is unclear whether or not Pugh will be healthy for the matches against Canada, there is a good chance that Pugh could be out for the rest of the year.
In case there weren't enough here are just a few more players that have been out from injuries as well. Carli Lloyd was in fact on the roster but is still recovering from an ankle injury she suffered with the Houston Dash. Fellow Dash teammate, Kealia Ohai has also been missing for the rosters with a torn ACL. Amy Rodriguez is another player that has been missing has she suffered an ACL injury her first game back for FC Kansas City.
​Players that fans think should make the cut
Now we're at the point where we see what players the fans think should be on the roster. When rosters are released you can always look in the comment section to see who the fans think should have made the cut. Of course, in the end it comes down to whether or not the coaching staff think the player is ready or not but it's still good to look at the fans point of view.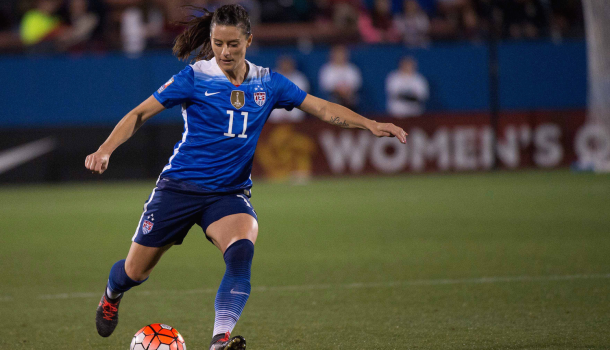 ​​One of the names you will see the most scrolling through the comments section would be defender Ali Krieger. Krieger was a major part of the defensive line during the 2015 World Cup. Krieger played every single minute for the her club team, the Orlando Pride. Yet Krieger hasn't been called up to a camp in months. Krieger has 98 caps for the team and many fans have been waiting to see if she will ever hit the 100 mark.
Vanessa Dibernardo is an very talented midfielder for the Chicago Red Stars. Dibernardo and Danny Colaprico are a big impact in the midfielder for Chicago. Although Colaprico has already earned a call up fans are still waiting to see when Dibernardo will get her first one since earning a call up in August 2013 while she was still in college.
Emily Sonnett has been called up to the national team multiple times and even has a few caps under her belt. Sonnett was a huge part in the Portland Thorns defense this year. Despite her success with the Thorns, Sonnett hasn't been called up to a national team camp in quite a while. Sonnett was even able to score three goals for the Thorns this season in their journey to win the NWSL Championship. Sonnett has just recently signed with Sydney FC and will play in Australia during the off season.
Sydney Leroux was a national team regular until she decided to take a break from the game and start a family. Leroux made her debut back for the national team this year during the international friendlies against Sweden and Norway back in June. Leroux has yet to be called up since these matches. Leroux was the leading goal scorer and was a huge impact for her FC Kansas City team.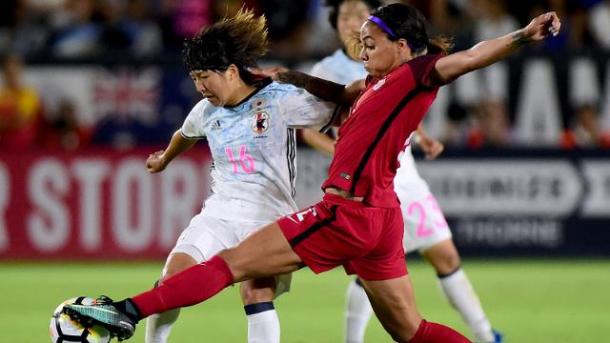 ​What our roster would look like
With the injuries and missing players the USWNT has at the moment, this is what I would call up. After lots of thought, here is my 23 player roster.
​Goalkeepers: Alyssa Naeher, Ashlyn Harris, Jane Campbell
Defenders: Abby Dahlkemper, Julie Ertz, Kelley O'Hara, Becky Sauerbrunn, Sofia Huerta, Casey Short, Ali Krieger
Midfielders: Tobin Heath, Lindsay Horan, Carli Lloyd, Megan Rapinoe, Samantha Mewis, McCall Zerboni, Vanessa Dibernardo
​Forwards: Alex Morgan, Christen Press, Sydney Leroux, Lynn Williams, Crystal Dunn