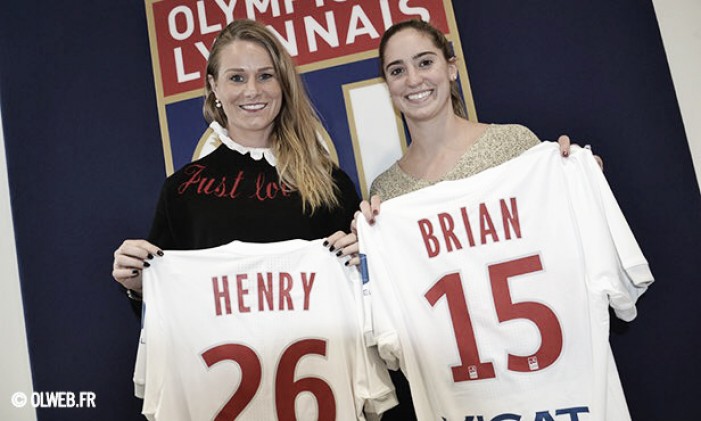 Olympique Lyonnais have finally confirmed that USWNT midfielder Morgan Brian has joined the club. Brian has signed a deal that will keep her with the club until June 2020.
Brian spent much of the last year on the sidelines with a variety of ailments, including ongoing knee and groin issues. After her unexpected trade to the Chicago Red Stars in August, she logged just 121 minutes for the club.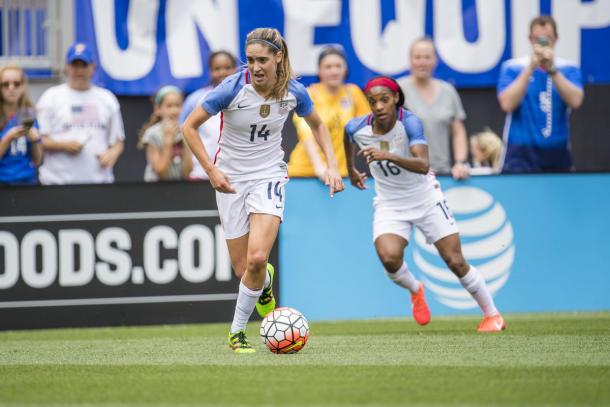 Brian was joined at the announcement by Amandine Henry, who is returning to the club where she played between 2007 and 2016. The French international returns to her homeland off the back of an NWSL Championship winning year with the Portland Thorns.
The moves were more poorly-kept secrets from the French powerhouse, after Alex Morgan's transfer to the club earlier this calendar year was well-reported before the official unveiling.
What does this mean for the NWSL?
The midfielder is just another US international being lured away from the NWSL, following in the footsteps of Morgan, and Megan Rapinoe, to one of the most highly-regarded women's clubs in the world. Crystal Dunn is also currently playing abroad, in England with Chelsea, and Carli Lloyd also briefly graced the FAWSL during a six-month spell with Manchester City.
However this contract is much longer than those of the aforementioned, so fans may be concerned about the league's ability to keep hold of its best players.
And as for her former team, the Red Stars, the view is even more bleak; the series of trades saw them give up Kristie Mewis, Morgan Proffitt, and a first round 2018 College Draft pick, for a player who made minimal impact and has now left the club. The rumours of Brian's potential move to Lyon were already well-circulated at the time of the trades however, so there is always the potential that Chicago were aware of this, and already have another move in the pipeline.